Chris Evans wrote up a great piece looking at how Midrange IT solutions have changed over time. This was inspired by recent product announcements from Hitachi Vantara, which offers lower latency on their midrange portfolio than their enterprise-focused one. This asks the question, is midrange the new home for innovation in IT?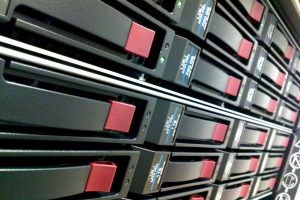 This seems to have been possible by two converging factors: the commodification of hardware and software eating the world. High-end enterprise storage arrays have historically required custom hardware to achieve the reliability and performance required by organizations. With commodity hardware now offering much-improved reliability, ultra-fast interconnects, and competitive performance, there's less customized differentiation on those high-end $1 million+ solutions. And with features now being pushed to software, the capability of the "good enough" nature of midrange solutions is often surprising.
Be sure to check out this piece for a more in-depth breakdown of this important shift in storage.
Read more at Is Midrange the New Enterprise?