Your IT News for the Week of March 4, 2019
Cloud financial management company Cloudability has announced the formation of the non-profit FinOps Foundation. The practice of optimizing cloud spending is here to stay and first person or group that can identify "a better way" to approach this challenge will dominate the conversation for years to come.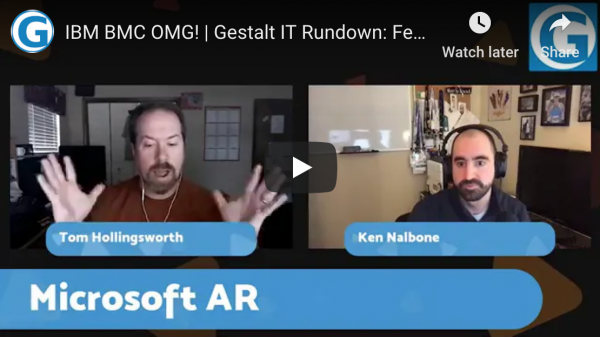 Get all the IT news of the week with the Gestalt IT Rundown. Tom Hollingsworth and Ken Nalbone discuss Microsoft's new enterprise AR hardware, the Spectre of Spectre, US-Huawei tensions at MWC, and the security implications of BMCs on bare metal. New episodes live on Facebook Wednesdays at 12:30pm ET. Watch Here.
What's New At Gestalt IT
Events

April 10–12, 2019
Cloud Field Day is a little over a month away, but the Field Day crew has already announced a full roster of presenters. Mark your calendar to catch live streams of all of them, plus be sure to interact with the delegates on Twitter using #CFD5. Learn More