Neuromorphic computing may still be at an emerging stage, but there are companies hard at work trying to harness its power to make AI more accurate, responsive and energy efficient. Jerome Nadel, who is the new Chief Marketing Officer at frequent Tech Field Day presenter, BrainChip Holdings Ltd, met with us for a virtual briefing to talk about BrainChip's neuromorphic AI IP and the latest AI enablement program.
Edge AI Faces Some Serious Stumbling Blocks on Its Way
For much of the past decade AI has been in steady development and evolution in that space has been pretty staggering as a result. But even with things rolling at a seemingly great speed, the edge device market is facing some steep challenges around AI implementation. Organizations are scrambling to meet skyrocketing needs for capability, compute and bandwidth in effect of the data explosion. Most of the data acquired is low quality and not actionable, and so far providers have been able to do relatively little to help with this situation.
Moreover, when AI is distributed, it is for one, more energy-intensive, and for another high on latency. As if that wasn't bad enough, distributed AI comes with a steep memory requirement and lots of data inferencing, all of which accumulate into cost. All told, the road ahead for edge AI seems rocky, if not worse.
The Way Ahead
The most obvious next steps from here would be to bring AI to edge and reduce cloud dependency. So instead of hauling loads of data back to the data center every second, getting these data processed at the point of acquisition can reduce time and latency, and hopefully prevent inflation of computation costs. This can have more than just a few benefits including energy savings, bare minimal latency, low bandwidth and reduced memory requirements and superior inferencing from small data batches. In other words, having AI embedded in edge endpoints can have enormous payoffs.
BrainChip's Vision to Close the Chasm between Analog and Digital
The cry for help seems to have reached the ears of one company that is breaking ground in the edge AI space with its neuromorphic AI IP. BrainChip, the name behind Mercedes VISION EQXX's in-cabin AI, is well on its way to change the way AI is done at the edge.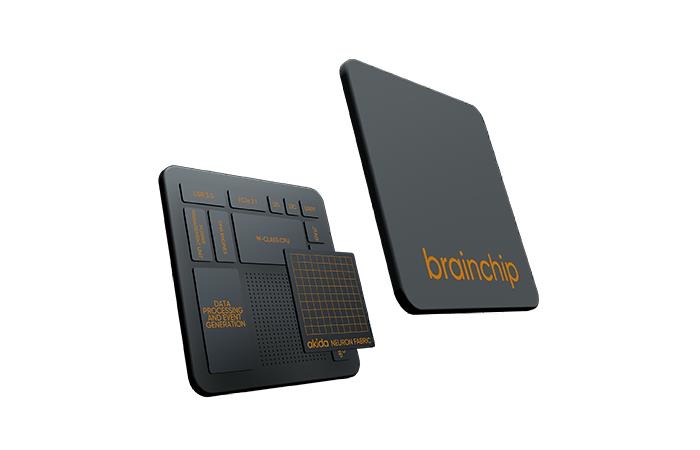 An ambitious player in the AI space for long, BrainChip is a familiar name as the producer of ultra low-energy neuromorphic AI IP. Akida, BrainChip's neuromorphic processor IP applies in-chip neuromorphic AI to compute and analyze essential sensor data at very low energy consumption. Inferencing data on the chip, it passes only the lighter inference data on to the memory careful not to overload it. With capabilities like simultaneous processing of multi-sensor modalities, on-chip one-shot learning, event-based learning, cloud independent, Akida is a processor IP that is focused on delivering essential data only.
In a recent collaboration with Swiss behavioral analytics AI company, NVISO, BrainChip addressed the growing need for AI to have power efficiency and higher performance with plans to integrate two of the companies' solutions.
Distancing itself from its former identity as a chip company, BrainChip is now rebranding as solely an IP company with its recent collaborations and announcements. Under its current leadership, Nadel sees BrainChip playing a role in the future where humans' interaction with the digital is more seamless and organic.
BrainChip's New AI Enablement Program
Earlier this week, BrainChip announced a three tier AI enablement program that provides companies support for design, development and integration of AI based on use cases. The program is split into three packages that are Basic Prototype, Advanced Prototype and Functioning Prototype.
Under the basic package, the offerings include hardware- PCIe boards and development systems, a production-ready ML model from BrainChip's model zoo and a session of virtual training. Targeted towards businesses that are seeking to achieve a basic prototype, it also includes 35 hours of support.
The Advanced and Functioning Prototype packages each deliver one and two custom model designs respectively along with more hardware, sets of AKD1000 chips and longer hours of support.
In Conclusion
To fully realize the potential of AI at edge, we need really powerful processor IPs that can closely imitate biological neural computation in selection and analysis of sensor data and inferring with higher accuracy and lower power consumption. BrainChip's Akida IP does both by providing breakthrough economics in energy footprints and surprisingly low latency by keeping AI local while making on-chip AI models better and more accurate at inferring and learning with neuromorphic computing. Special thanks to Jerome Nadel for taking the time to talk with us and Mark Smith for setting up the interview.
Find out more about BrainChip's edge AI technology on their website or check out their previous Field Day presentations. For more exclusives like this one, keep reading here at gestaltit.com.