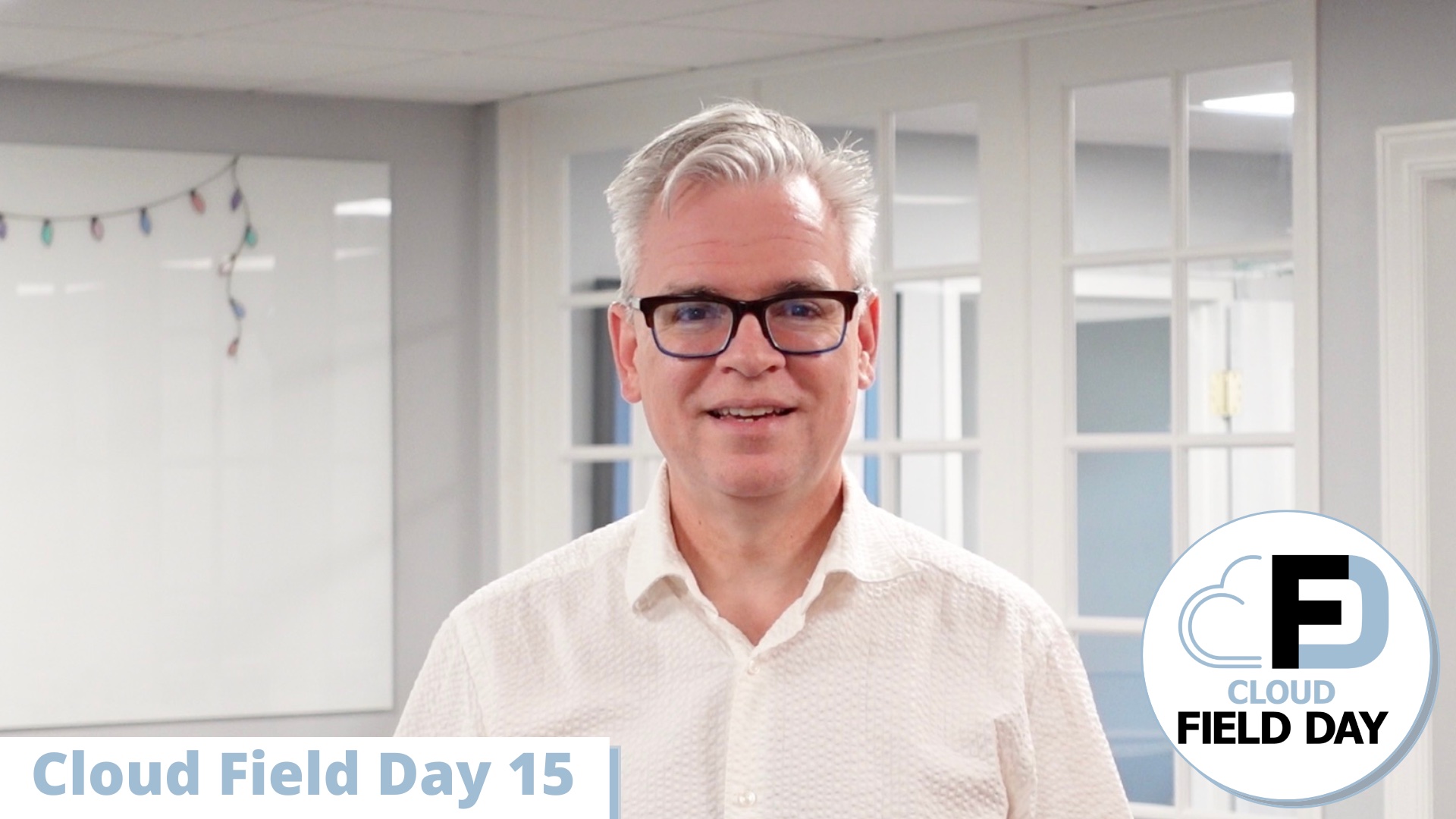 Cloud Field Day15 is returning to Silicon Valley September 21-23. It is our opportunity to look at the next generation of IT, from the enterprise to the public cloud and everything in the stack. Cloud Field Day shows the many ways that cloud technology is impacting enterprise tech, and that's certainly the case in September. We'll have a wide variety of technologies and companies to tell you about.
Cloud Field Day 15 begins Wednesday with Prosimo at 8:00 am Pacific. Prosimo is modernizing cloud networking for the multi-cloud era and they'll walk through the challenges that enterprises face when interconnecting across regions and clouds. Next up is Google Cloud. This global cloud leader is increasingly focused on the needs of the modern enterprise and we can't wait to dive in. We'll wrap Day 1 with Kentik at 2:30PM. Kentik is the leader in enterprise observability and is bringing this technology to bare in the cloud.

On Thursday we'll have StormForge returning at 8:00 am. They wowed the delegates in February with their ML powered approach to Kubernetes efficiency and they've taken it further in just a few months. Then we'll have Amazon Web Services joining for a special presentation at 10:00 am. We'll have Commvault presenting at 1:30 pm. Although this is their first Cloud Field Day appearance, this global leader in data readiness has been a familiar face at Tech Field Day for nearly a decade.

On Friday we'll hear from RackN at 8:00 am. They're delivering the promise of infrastructure as code to the enterprise, building self-service infrastructure on Kubernetes and scaling it across sites and teams with infrastructure pipelines. We'll close out with a Cloud Field Day roundtable discussion, giving the delegates to share their observations on the state of enterprise cloud.

The event is broadcast live at TechFieldDay.com or on our LinkedIn page starting at 8:00 am Pacific Time Wednesday, September 21 through Friday, September 23. Videos of the presentations will also be available shortly after the event right here on our YouTube channel. We welcome participation in the live chats or on Twitter by tweeting at TechFieldDay and using the #CFD15. Learn more about the event and our technical influencers over on our website. Keep up to date on upcoming events by subscribing to the Tech Field Day mailing list.