Modern IT is a rich ecosystem rife with choices, but on heels of it comes an exploding amount of complexities making exploiting a brain-numbing assignment. RackN showcased a solution at the February's Cloud Field Day event that presents a way to use infrastructures without having to constantly deal with their inherent complexities. The answer is Infrastructure as Code.
Enterprise IT Is Complex, Period
Today's enterprises have at their disposal, sophisticated tools, abundant skills and most importantly, great vendors to work with. But despite that, why is there a growing frustration around infrastructure operations? It's because IT at enterprise scale is currently a jumble of many things, that may be great on their own, but aren't so much when used in tandem. The profusion of tools and technologies has created an inescapable heterogeneity. The enormous complexity and subsequent slack in processes that businesses are seeing today are a result of that.
At the end of the day, this takes away the power from the hands of the developers. Developers constantly find themselves boxed up and unable to focus on the application development part of their job as provisioning and other fringe tasks take away a majority of their time and bandwidth.
RackN Offers a Break from Operational Complexity with IaC
With everything broken into silos and systems not talking to each other as they should, many infrastructures are broken and disconnected for the most part. That is what RackN aims to fix with Infrastructure as Code. As IT continues its journey of evolution, RackN seeks to give their customers a means to keep up – with the power of automation.
RackN started its journey with a simple, but necessary mission- make data centers autonomous. But the amount of automation that requires to go into making that vision come true is mountainous. So, what they built instead is a platform based on Infrastructure as Code that gives users a single control plane for infrastructures through which they can constantly add, modify and collaborate.
RackN Builds a Control Plane That Offers Autonomy Inside Infrastructures
At February's Cloud Field Day event, Rob Hirschfeld, CEO & Co-Founder of RackN presented their Infrastructure as Code management platform, Digital Rebar and discussed how it helps customers manage disparate infrastructures consistently.
Digital Rebar is RackN's mission realized. A 4th generation IaC management platform, it is an autonomous control plane that is customer managed. A software-only solution, it can be installed and deployed in data centers, cloud and edge. Engineered to perform bare-metal and edge operations, it is a single solution that works for all hybrid cloud platforms as well as virtual machines.
Through Digital Rebar, RackN seeks to improve collaboration between teams by making modules that can be used and reused across teams. With enterprise integrations, it gives companies that are distributed all over the globe, autonomy within their infrastructures.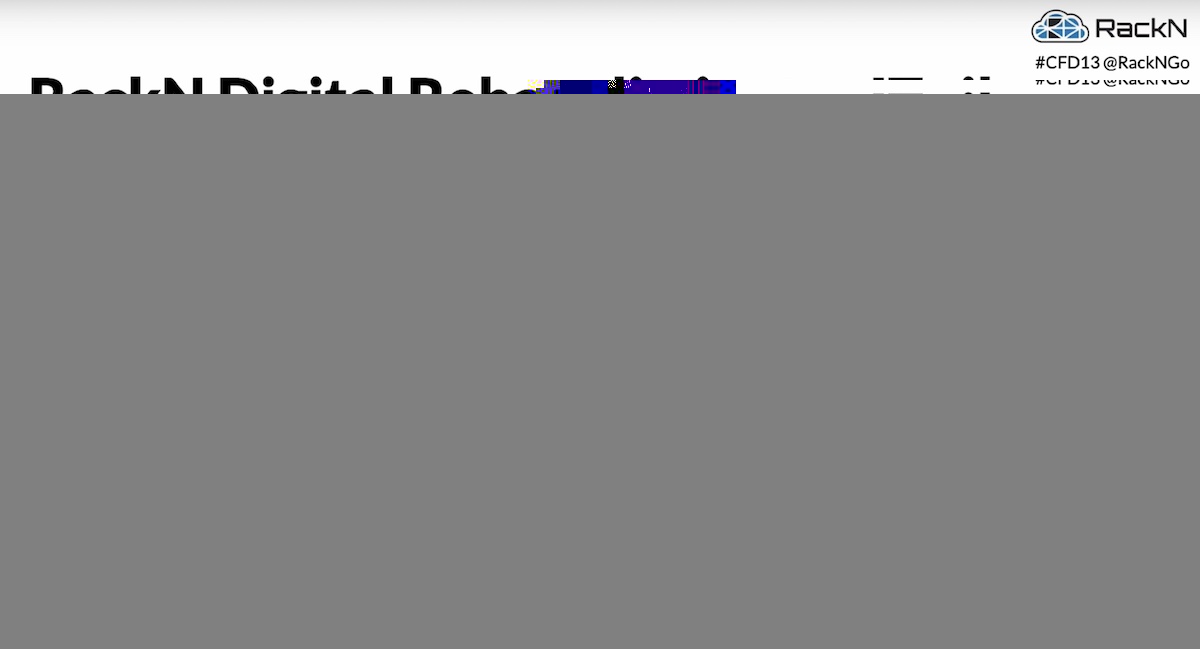 Harnessing the power of IaC, the platform attempts to make software development cycles more efficient by speeding up manual processes through large-scale automation and reducing the slowdown and management overheads, overall making operations less stressful and more hands-off.
RackN's Digital Rebar does not only take a shot at resolving the infamous Day1 challenges, but in order to make operational experience consistent, it also solves the Day 2 challenges that users face while managing these environments.
Final Verdict
What distinguishes RackN's Digital Rebar from other IaC management solutions is that the automation on it works for all. Built with the diverse needs and expectations of users in mind, it lets users repurpose and reuse the same modules, tools and processes over and over across on-prem data centers, edge and multi-cloud.
If you're interested in getting more information on RackN's Digital Rebar, visit their website at rackn.com or check out their other presentations from the recent Cloud Field Day event.