Google Cloud is one of the top three cloud providers in the industry. Although it was the last to enter the scene, it has caught up really quickly with the other two top contenders, AWS and Microsoft Azure. With AWS unshaken in the number 1 position, the race is tight between GC and Azure. For years GC has been aiming for the second position, and now its efforts may be paying off.
According to an estimate put together by Google staff, GC is closing in on Azure. Based on a leaked Microsoft document that was internally analyzed, and looking at the current market stats, Google employees have reason to believe that Google Cloud is much closer to being second in the leading position than analysts estimate.
A Brief History
About fifteen years back, Google entered the then emerging cloud market in baby steps, following AWS. It came up with a developer tool which later went on to become the Google Cloud Platform that we know today. In 2008, two years after AWS was launched, Google released App Engine, a serverless app development and hosting platform, in preview. The release was targeted at a limited set of audience. The first 10,000 people could test-ride it on a first-come, first-serve basis. Using a 500 MB storage capacity, 200M megacycles of CPU and 10 GB bandwidth per day, developers could run their applications on App Engine.
With App Engine, the goal was to provide a ready-to-use, no-maintenance, scalable platform for web applications. After three years, in 2011, App Engine was taken down from preview mode and released as a commercial product. Over the years, Google added scores of new services under the GCP banner making it a hyperscale cloud infrastructure.
What Customers Say They Love about the Google Cloud Platform
Google Cloud's rise to the hyperscaler status is backed by some very positive reviews from the customers. The Google Cloud Platform is trusted by some of the industry's biggest entities. Its overwhelming domination in domestic and overseas markets owes to not one but a series of factors.
Google has a golden reputation. Its network infrastructure is gargantuan, spanning some 35 regions, 106 availability zones and 176 edge locations. Among its customers, GCP has the reputation of being easy to use and reliable. GC runs on the same infrastructure that powers some of Google's most widely used products like Google Search and YouTube. A global network that is continually expanding, it offers high-bandwidth connectivity, low latency, built-in redundancy and layered security. Customers can granularly design their storage on GCP, enjoy a quick and easy set up, and fuss-free management from a single console.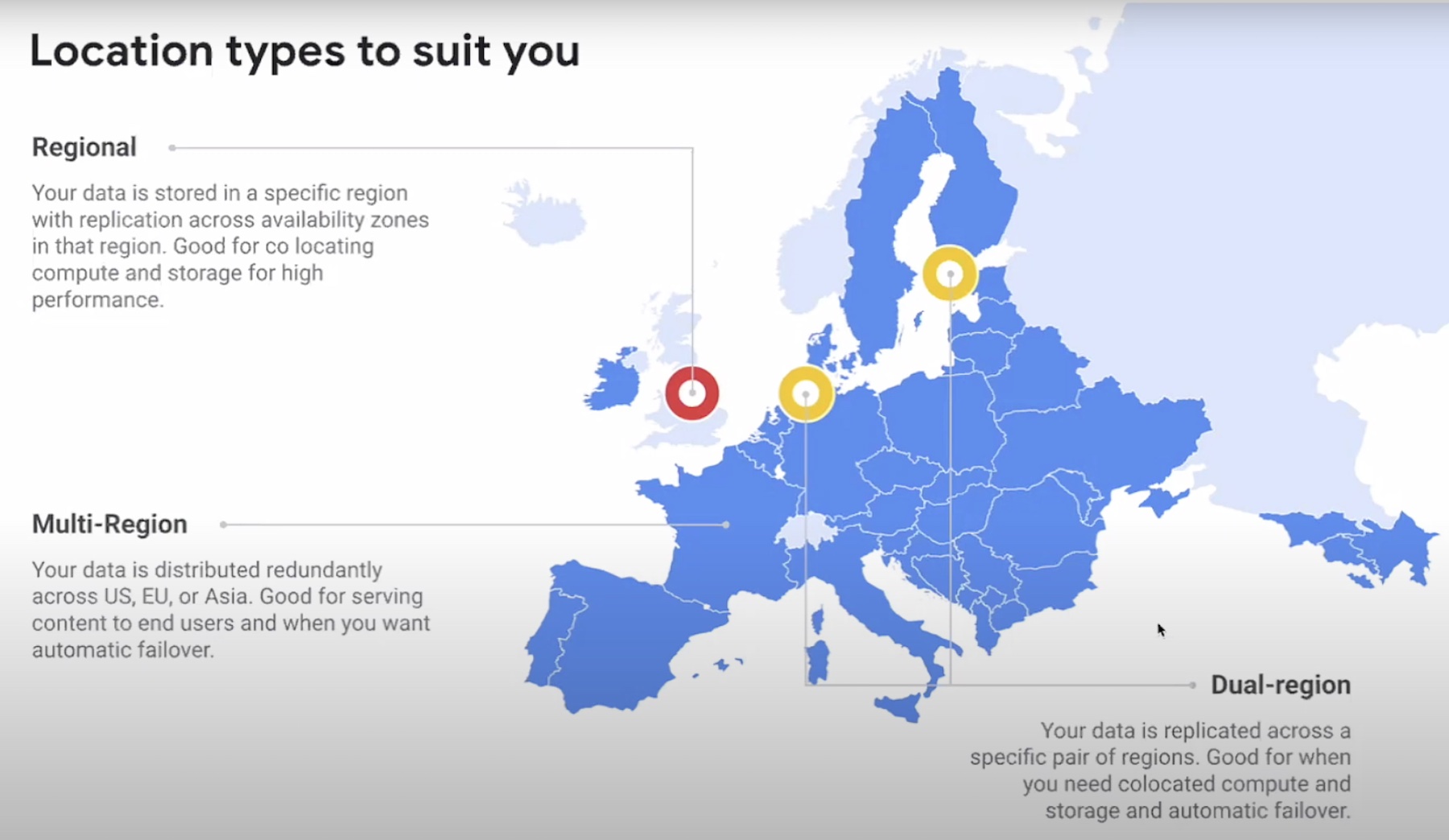 A big factor contributing to Google Cloud's control over large stakes in the cloud markets is its open ecosystem. Instead of getting customers locked in with one vendor, Google Cloud lets its customers choose their solutions from other vendors as well. Google has the history being a front runner in open source, and now it leads the way in open cloud ecosystems and interoperability. Open cloud gives customers greater autonomy and control over the infrastructure and their assets by letting them deploy GC services in edge locations, on premises and in other public clouds.
Another big reason is security. Google maintains high standards of security which hyperscalers are known to do, thus helping organizations stay compliant and secure on its infrastructure. All security solutions engineered at Google are available to customers on Google Cloud Platform. GCP provides a zero-trust environment and a rich set of compliance and security controls for workloads. GCP's suite of security tools and processes is focused on detection of potential threats and prevention of breaches. Google's involvement with military projects requiring top Impact Level support in the past and more recently, puts a seal on its claimed security standards.
Support available on the Google Cloud Platform is wide-ranging and one of the most loved features. Under the Customer Care umbrella, there are basic and paid support services. The basic service that involves support for billing and payments is free and included within the subscription, and available in multiple regions and languages. Paid packages come in three flavors – Standard, Enhanced and Premium, and include unlimited technical support, quick response times and customer-centric services.
Customer-Centric Privacy
Google has a distinct perspective when it comes to security and privacy. Among many of the things it focuses on, privacy-centric customer interaction is a chief one. This mindset echoes through all its security and privacy policies that fundamentally prioritize protection and privacy of customers' data.
This is because Google caters to industries like hospitality where Personally Identifiable Information (PII) is rife, and therefore requires additional security. Google's security policies and advisories for these customers are specifically designed to elevate awareness of cyber threats. Through encryption, Google secures PII at rest, in transit and while processing. Google Cloud is also dedicated to building out GDPR compliant customer data platforms that also conform to other data protection laws to ensure that its customers are able to offer their clients a personalized, customer-first experience.
A DoD Contract
This past December, Google landed a lucrative multi-billion dollar cloud-computing contract with Pentagon. The contract awarded jointly to Google, Amazon, Microsoft and Oracle may amount to a colossal figure of $9 billion.
The Joint Warfighting Cloud Capability contract was designed by the Department of Defense in 2021 as an effort to rely on multiple cloud vendors to leverage the best of cloud capabilities for tactical and national security missions.
But working with DoD is not a first for Google. The tech giant has formerly been associated with one of Pentagon's military projects, but this time, its a cloud computing project involving an indefinite delivery of service for the length of the contract.
Growth in Recent Years
The Google Cloud unit has grown rapidly driving growth for the mothership. We've seen that play out especially over the past five years. Since 2019, Google Cloud's headcount has doubled, and recorded year-over-year revenue showed a growth of 47% when GC reported its operating profit in 2021.
However, Google, like the other two cloud giants, does not report revenue income from its Google Cloud Platform in dollar figures, which makes it hard to ascertain how it is doing compared to its rivals.
As for the tally Google's employees came up with, analysts are pretty divided on it. Some have dismissed it, while others are still inspecting with a closer eye. But the fact remains that Google Cloud stands shoulder to shoulder in what is considered one of the most high-stakes battles in the tech industry. Well-capitalized and with its size of infrastructure, Google has never had problem attracting customers or snagging the most profitable deals, and that record holds with its cloud business. Seeing the business it has amassed and the sizable YOY sales growth, the theory that Google Cloud may be catching up in time with the other two top-tier providers is not debatable.
If you are looking for more, head over to the Tech Field Day website where you will find lots of interesting technical presentations by Google Cloud from the recent Cloud Field Day event.