As businesses all around the world grapple with perpetual production of new data, storage companies are rethinking ways to effectively capture, store, seek and eventually transform that data to the advantage of respective businesses. To that end, many storage giants have brought into being their own versions of complete storage solutions in the past. Just recently, we had the pleasure of speaking with Hyve Solutions' VP of Technology Jayarama Shenoy about hyperscale and their platform, the Polaris 9219 for Edge computing which the Micron's 7400 E1.S SSD is now qualified for.
The Transition from Legacy to SSD Storage
Data storage is in a state of steady evolution through the past ten years. Today every business which is data-driven needs a storage solution with two staple functions- minimum seek time and higher throughput. That's what NVME SSD brings to offer.
The advent of NVME SSD marked the transition from legacy hardware architectures to solid state storage. SSD got way ahead because it accommodates seamless multitasking, magnitudes of faster read and write speeds, flexible storage and reduced power consumption. New generations of PCIe have been the cherry on top making SSD storage even better. With the arrival of the latest PCIe Gen4, now is the time that an enterprise-optimized version of SSD storage was made available for that ultimate user experience.
Hyve Solutions- An Introduction
Hyve Solutions is one of the few Whitebox ODM server vendors that operate in the hyperscale space. Working with a small customer base, Hyve Solutions caters to clients mostly based in the US and some in Europe and Japan. Based out of the United States with factories in homeland and overseas like Europe, and China, Hyve Solutions is all set to make its global footprint.
In its domain, Hyve Solutions is the only company that is tied to an IT distributor. Hyve Solutions is a subsidiary of the parent company TD SYNNEX Corporation. A name that's been on the radar in the hyperscale community for years, Hyve Solutions has an interesting portfolio which ranges from manufacturing of server racks to designing motherboards to rack integration and now Edge. The company is heavily invested in deep learning and edge servers.
Hyve Solutions has recently tested Micron's 7400 E1.S SSDs with NVME on its Polaris 9219 platform and it has tested well. In the light of that, it just made an announcement to integrate the two for a power-packed SSD solution ready for enterprises to use.
A Glance-Over of the Polaris 9219 Platform
During the conversation with Gestalt IT's publisher Stephen Foskett, Jayarama Shenoy talked about Hyve Solutions' recent exploits in hyperscale. The discussion also pivoted towards the current race between the bigwigs of tech in the context of hyperscale. Shenoy gave us a glimpse of the company's plans in Edge and AI and the challenges it faces.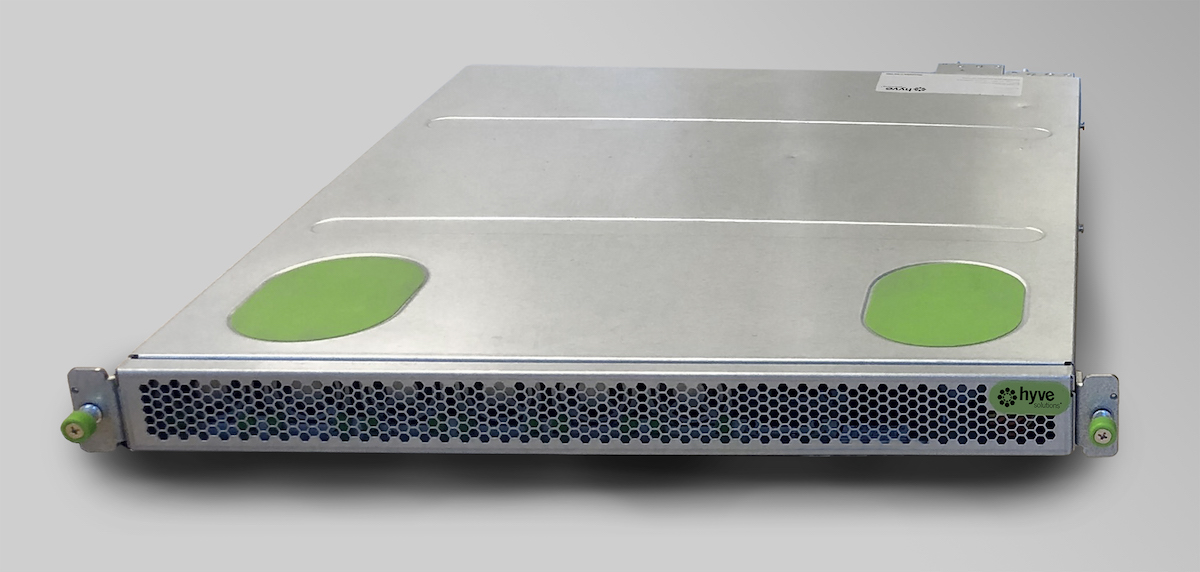 The Polaris 9219 platform is designed for high flexibility required to support edge computing workloads. The Micron 7400 E1.S SSDs is powered with PCIe Gen4 that explains its extraordinarily high capabilities and flexibility both of which are standard for demanding workloads like Edge and Cloud.
In its solution, Hyve Solutions addresses several problems that are faced at the user end, namely overheating, low performance, energy usage and such. Hyve Solutions seeks to address the problem of heat dissipation with the E1.S form factor. The system is designed to work at optimum performance and save energy through improved cooling capabilities.
The marriage of Micron 7400 SSD with Hyve Solutions' Polaris is likely to facilitate edge deployments with the trifecta of performance, security and flexibility. The collaboration with Micron will further see to it that innovation remains a big part of the technology through which Hyve Solutions can support a broad spectrum of applications common in the enterprise ecosystem.
In Conclusion
From the sound of it, Hyve Solutions is all ready to make its mark in edge and to that end it is making big progress. Given their repute in hyperscale, the Polaris 9219 server is for sure worth a try for AI and Edge computing needs.
Thanks again to Jayarama Shenoy for speaking with us about Hyve Solutions and its Polaris platform. For more exclusive coverage on enterprise IT, keep reading here at Gestalt IT.