Given the ubiquity of Kubernetes in modern IT applications, IT and DevOps teams need to gain visibility over all of the goings on within their containers, and especially so as those containers scale and become more disparate. What if artificial intelligence could do the work of sourcing and pathfinding issues that need to be troubleshooted… before they happen? I recently had the opportunity to speak with the CEO and co-founder of Sosivio to learn how their product does just that, bringing visibility to disconnected K8s environments.
Understanding K8s with a Wider Lens
There's no doubting the ways Kubernetes has revolutionized the way organizations can deploy and orchestrate applications. Unfortunately, the process of implementing Kubernetes can come with its own challenges and pitfalls, especially when it comes to visibility.
Oftentimes, as workloads scale and gain complexity, IT and DevOps teams lose their ability to understand the full picture of how their K8s deployments are operating at a given time. This, sadly, can lead to outages, wasting time and money while adding friction to the entire organization's ability to operate.
Seeing the Bigger Picture with Sosivio
Sosivio, named after the Greek word for life preserver, seeks to do just that for enterprise Kubernetes deployments. The AI-driven K8s visibility tool provides a proactive approach to container management, delivering actionable insights to keep your app afloat — with a Minority Report-esque, predictive twist.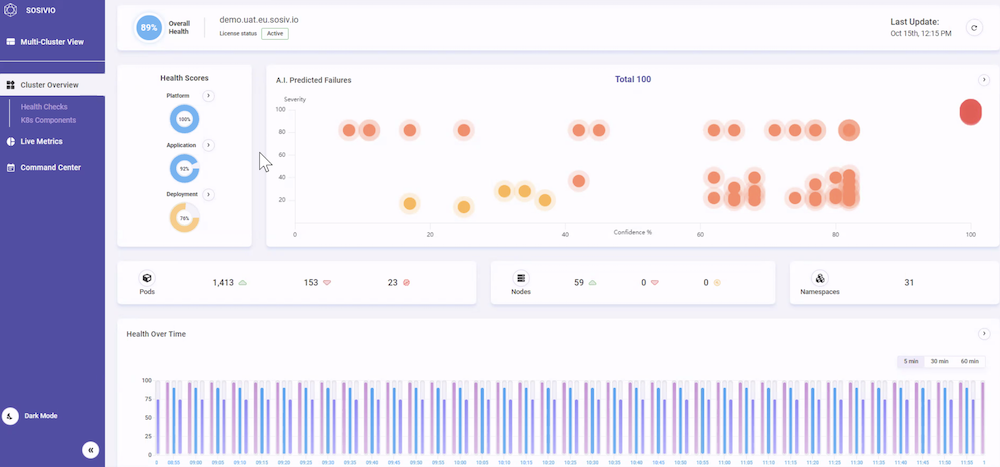 Using K8s microservices, Sosivio ingests data at a constant rate through an impermanent daemon installed on an adjacent container. That data is then fed into Sosivio's AI models, where the real magic happens.
The AI-Driven Power of Sosivio
I recently had the pleasure to speak with Sosivio's CEO and co-founder, Nuri Golan, and learn more about the secret sauce behind their product. During our discussion, he described to me the three core AI engines behind their product's proactive approach to K8s visibility.
The first engine intakes all of the data sourced by Sosivio's containerized daemons, and contextualizes that information based on its metadata and source location. Several AI models operate to determine how that data and the sources relate, which Sosivio uses to identify severity of the potential problems that may arise because of them.
The next engine dives deeper into that data, using individual events as breadcrumbs to build longer chains of correlated events. That way, from an admin's perspective, no one event is displayed; everything is shown in how it relates to the Kubernetes deployment as a whole, providing actionable insights instead of uncorrelated data points.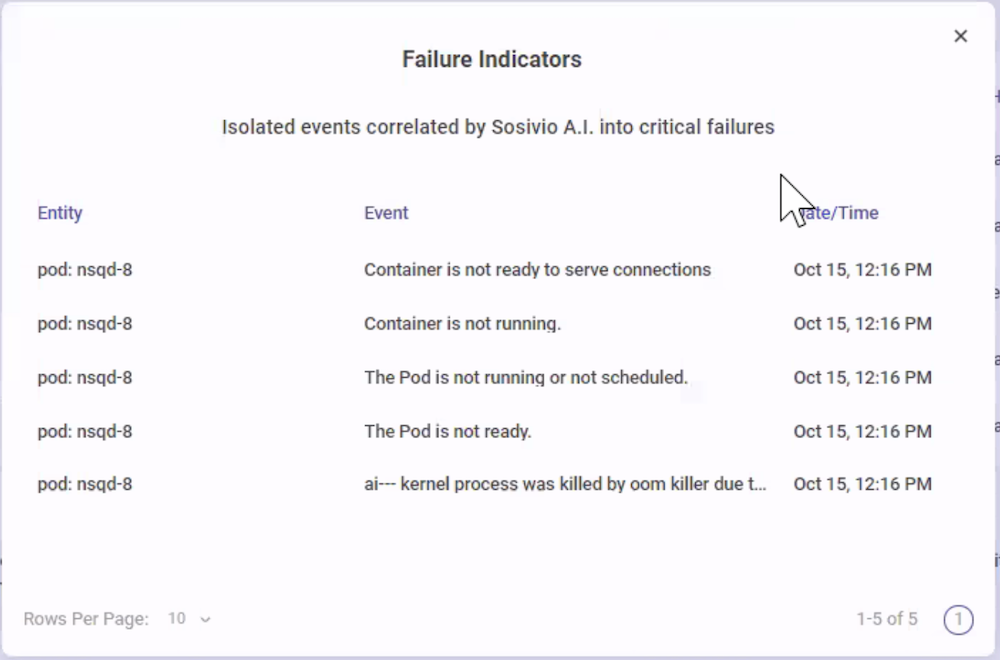 The last core engine takes everything coming out of the other two and looks at the information holistically, comparing contextualized event trails against known issues and how to address them. Sosivio then leverages that to provide IT and DevOps teams with the precise steps they need to take in order to both solve active issues, as well as prevent future ones from occurring.
Zach's Reaction
I know the ability to proactively manage your K8s to address problems before they happen sounds like something from a science fiction, but the proof is in the pudding. Sosivio officially launched their product to the general public on October 18th, so instead of taking my word for it, you can just try the thing yourself for free for four weeks and see how it works yourself.
Thanks again to Nuri Golan for speaking with me about Sosivio, and to James Christopherson for setting the conversation up. For more exclusive coverage of enterprise IT tech like this one, be sure to keep reading here at Gestalt IT.