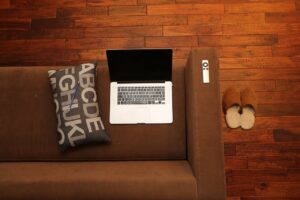 Working from home has made the importance of good, or at least optimized, video much more obvious. While everyone understands the situation we find ourselves in all at once, it is nice to be able to present yourself in a professional capacity, and not just settle for a laptop webcam up the nose. In this way, we're all kind of working like online content creators. I don't know if we want to say we're all curating our own "brands" at this point (it's a little cringy), but it certainly doesn't hurt to present yourself in the best light.
Justin Warren put together a really great guide getting started using Open Broadcaster Software (OBS) with Zoom. This lets you build your own scenes using unique backgrounds, and really opens up a huge range of options for your video. The best thing is this is something that can be done without having to upgrade any hardware. Justin's guide focuses on how he got everything running in Ubuntu, but similar plugins also exist for Windows.
But just as important as the software side is maybe making the best use of hardware you've bought for other uses. In this case, Alastair Cooke found an interesting use for an Elgato Stream Deck, something usually used by game streamers to quickly change screens (often using OBS). Alastair found it was also an ideal way to create a hardware mute button for Zoom calls. He found this an invaluable asset when attending virtual events like Cloud Field Day last week.
While virtual meetings and events might not be what anyone would choose given every option, it's been fun to see what new solutions and ideas are coming out from the IT community to make them better for everyone. We'll be on the lookout for more of these and can't wait to share more!