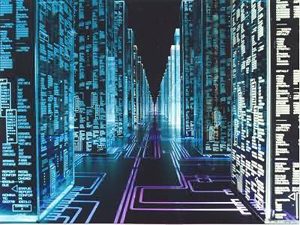 The sudden rush of people working from home due to the COVID-19 pandemic has had a number of effects. Some are obvious, like Microsoft Teams going down when all of Europe tried to log on at once. Others are more subtle, like the effect of people working in households where both adults are working full time and taking care of children.
But seeing the event landscape adjust has been particularly fascinating. Given that our Tech Field Day event series already had a virtual event, it's of particular interest to see how the industry responds to it. In this post, Chin-Fah Heoh looks at how the tech event cultures in Asia are reacting. He points out how the principle Guan Xi, which places the importance of building connections and trust in relationships, is something fostered by face to face interaction.
The problem of digital events has often been the perception that audience attention is fleeting, and given that they are not physically invested in an event, they will quickly move on to something else. But Chin-Fah makes the case that this is tied to virtual events only if they try to replicate physical events in structure. Because physical events are tied to a place, it is both easier to cull attention, but also is limited in time. Virtual events should be built to take advantage of the content they generate as it can have a much longer shelf life and be used to further build community and connection.
As we make our way through our current reality of social distancing, it's important to remember that just trying to replicate physical reality remotely will doubtless be unsatisfying. Instead, we should take the time to reexamine the benefits of running things remotely, and play to those strengths.
Read more at Storage Gaga Will There Be Trust at Digital Events?