Earlier this week NASA released the first shots taken by the James Webb Space Telescope and the images are beyond beautiful! The images that are by far the deepest, most vivid infrared photographs of the universe taken till date reveal thousands of distant galaxies and galactic events billions of lightyears old.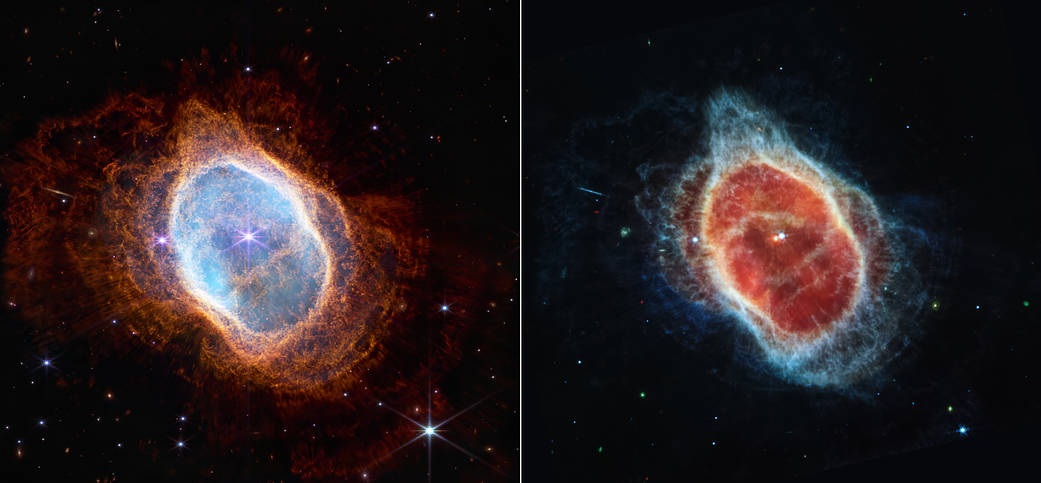 Deployed only a short time back, the James Webb Space Telescope is now fully operational, a dazzling symbol of humankind's intrepidity, a million miles away from home tucked in the earth's shadow, studying the universe and its mysteries with its probing eyes.
The infrared images originally invisible to human eye were developed into full-colored images for the public after spectrometric analysis. The bundle constituting five images, all look back in time around when the universe was formed. These images are the farthest any of us has ever seen.
The first image that captures a tapestry of stars and planets only covers a portion of the sky so microscopic that it is being compared to a sand grain viewed at arm's length. Other images showed gigantic stellar nurseries, a cluster of galaxies, a dying star and a graph of the atmospheric composition of an exoplanet. The images are only a sneak preview of how far and deep into the universe the James Webb telescope can see.
View the images and find out more about them at Nasa's website.