Congratulations to Nigel Bowden for receiving the Most Educational award from the Cisco-sponsored IT Blog Awards! One thing is for certain; Nigel truly knows his stuff, and one can easily see why his blog is award-winning.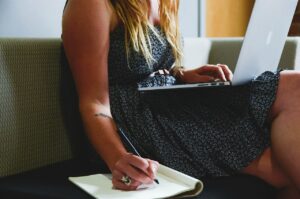 In the linked post, Nigel masterfully answers the question that floods the Internet every year around this time: "Is blogging dead?" He tackles the subject with great detail for anyone who is thinking about getting started in the space, and he offers sound advice for novices wanting to dip their toes into content creation. I'd recommend you grab a cup of coffee and open your favorite note-taking app because there are several pieces of good advice here that you don't want to miss.
Nigel Bowden comments:
I thought it would be kind of appropriate to publish it myself to share what I've learned over the past 9 years or so of blogging. It will hopefully encourage others to sharpen their virtual pencils, helping them to learn, get their name "out there" and contribute to the wider community.
Read more at WifiNigel How to blog, win friends and influence people…