As we find ourselves emerging from the Great Lockdown of the Early Twenties we have to take an assessment of what we've been working on. One of those things is the way we learn. The days of in-person classes seems to have passed by as more and more courses are being delivered via the web. But how many people choose to take them? And what kind of methods do people use to pay for them?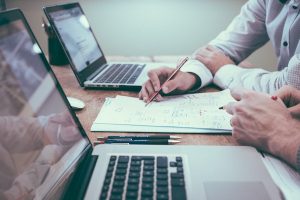 Research like this would cost thousands of dollars and might not even hit the right audience depending on who you asked to deliver it. Are you targeting IT Pros? Or are you asking their bosses? I bet the responses would be radically different depending on the level of employment. Thankfully, Ethan Banks has the ear of the practitioner. He knows how to ask the right questions and get the information that people want to share. Add in the fact that he's not doing it for the purposes of collecting data to target advertisements and it's a win-win for everyone!
He's gathered some great data in a blog post he published this week that you want to check out. Here's one of the data points that stood out to me:
The issue represented here is, I believe, one of price sensitivity. Self-funded learners tend to be more price conscious, while employer-funded learners less so. Corporations see dollar costs in a different way than individuals do. This is a conundrum for independent instructors who want to maximize their income while providing affordable training to folks on a budget trying to keep up their career demands.
Learn more on Ethan's Blog here: How IT Pros Learn Online In 2021