As I'm writing this, we've entered the "back 9" of 2021, and for many of us, working remotely has become a standard operating procedure. Personally, I've settled into quite a routine over the past year and a half or so, and couldn't see myself back in an office anytime soon. Thankfully, I won't have to report back to a brick-and-mortar office for the foreseeable future, but for some of you reading, you might be at the precipice of going back into the office yourself.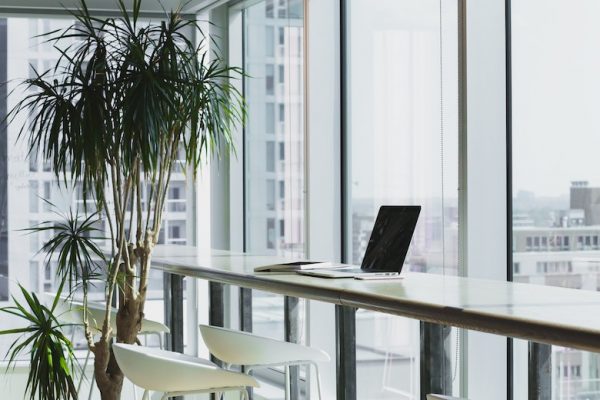 The Pros and Cons of Returning to the Office
I sincerely hope that, for your return to the office, it's entirely on your terms. Companies forcing their employees to return to in-person working, especially in this time where cases are ramping up again and variant strains plague the news (see what I did there), are quite possibly doing more harm than good.
Now, I don't want to bash on returning to the office. In fact, for many people, they do their best work in the office and I respect that. Additionally, the office provides a better opportunity for connecting and socializing with coworkers, which is crucial, in my opinion, to creating tighter bonds and an ultimately more cohesive team dynamic.
What I don't get, however, is forcing someone to go in against their will into a situation they hardly feel comfortable with. Many, like myself, have come to rely on the safety, flexibility, and autonomy that come from working from home, and forcing someone to give that up involuntarily is a sure-fire way to get your employees upset. Upset employees simply don't perform at the same level as happy ones, so if you're forcing people back into the office for productivity reasons, perhaps you should rethink your strategy.
To me, it seems like some of the returns to the office are in attempts to assume some renewed sense of normalcy. Let's face it, people: things aren't going back to normal any time soon. Even with vaccinations and masks, people are still dying of one strain of COVID-19 or another daily, and going back into the office isn't going to change that. In fact, it just might make matters worse.
So, ultimately, I'm just scratching my head. Although many businesses rely on in-office presence for their usual business operations, so many have been able to adapt and decentralize their office environment. Anyone who has been keeping up with all of the recent Tech Field Day events lately knows that the technology is out there to perpetually keep employees productive, secure, and safe from their homes. So, why put people, their lives, well-being, and mental state at risk for nothing really at the end of the day?
Friday Thoughts about Going Back into the Office
I am writing this, reflecting on a Friday afternoon, and it appears I'm not the only one who has used their Friday to reflect on remote work. My good friend and colleague, Tom Hollingsworth, did just the same not too long ago on his personal blog, Networking Nerd. In his post, we seem to share similar views on going back to the office on your own terms, as Hollingsworth comments:
It may sound like I'm advocating for you to go back into the office and the nine-to-five grind all over again. That's not quite the point though. What I'm advocating for is figuring out what's the best way to get your job done. There are numerous stories in the news about companies asking their workers to return, hearing the refusal, and then making it a mandate to get back to their office to do some part of their job that can't be done remotely.
He continues to expound on this theme throughout the article. Read the rest of Friday Thoughts on Going Back To the Office to get Tom's full take on remote work and the potential return back to the office.