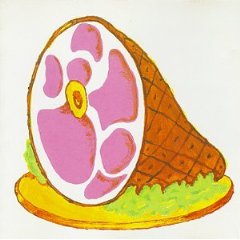 HDS: Hello, I am HDS man/Would you like some HDS HAM?
Bloggers: I'd like to know 'bout HDS HAM/What is it, oh HDS man?
HDS: HAM moves bits from here to there/Available anywhere!
Bloggers: My data has replication/Your brain must be on vacation!
HDS: HAM automates operation/Don't you want that long vacation?
Bloggers: This sounds like what we had before/Amuse me now before I snore!
HDS: HAM reduces TCO/You will be the staff hero!
Bloggers: TCO is just shell games/Show me! Prove it! Name some names!
HDS: Thompson Reuters tried it first/Just go talk to Chris Crowhurst
Bloggers: I'm too lazy for that call/Tell me more! Is that all?
HDS: HAM is good for enterprises/HAM is for large data sizes!
Bloggers: Some don't have those data sizes/Some are not large enterprises!
HDS: HAM requires two USPs/That a single server sees
Bloggers: My server does not see that far/My bandwidth costs less than a car!
HDS: HAM requires MPIO/So the host knows where to go
Bloggers: Good thing Redmond made that free/Not priced it like EMC!
EMC: They're just following our tracks/You'll get the same stuff from V-Max!
Bloggers: Quiet, boys from Hopkinton/V-Max is still under-done!
HDS: Why not look some more at HAM/You may like it blogger-man
Bloggers: You know, this HAM is not half bad/Price it, ship it, we'll be glad!