I Came, I Saw, I Configured.
Here's your weekly look at what's happening in enterprise IT.
If you'd like to sign up for our newsletter and never miss an update, sign up here!
Be sure to subscribe to our YouTube channel for unboxings, podcasts, and news coverage!
Featured Stories
Do you have full confidence in your security monitoring solution? It would appear that no one does based on a recent report. But ExtraHop is hoping to change that with a new product called Reveal(x) that combines their award-winning network monitoring solutions with a security focus to help you decipher what your infrastructure may be hiding.
Read More

Every Thursday, we interview an interesting voice in IT for our IT Origins series. We dig into how they got their start in the industry, how it's changed since then, and what are their best and worst IT trends. We also throw in some productivity tips and book recommendations. This week, we talked to Tom Lyon, Founder and Chief Scientist at DriveScale. In his time in IT, he's been an intern at Bell Labs, an early employee at Sun Microsystems, and a Distinguished Engineer at Cisco. At Sun, Tom contributed to the UNIX kernel, created the SunLink product family, and was one of the NFS and SPARC architects.
Read More
Checkout our latest Liqid Tech Talk post from Russ White: The recent Meltdown and Spectre attacks illustrate the problematic nature of modern computing systems. While the earlier Rowhammer attack could read or attack one process running in a virtual environment from another process running on the same processor, the Meltdown and Spectre attacks are of a completely different class, enabling a process to read large amounts of information from another process' memory space. This is because inside each hosts, CPU makers have embraced a scale up approach. But what would happen with a more scale out approach to the architecture?
Events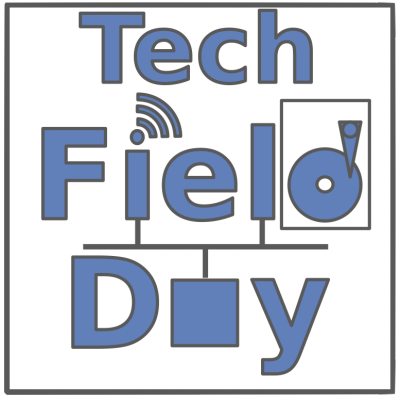 February 21-23, 2018
The Tech Field Day crew heads down to Austin for Tech Field Day 16 next month. As always, they'll have in-depth technical presentations from the biggest names in IT. Make sure to watch their video live stream to catch each presentation, or subscribe to their YouTube channel to catch all the video after the event. Dell EMC, Forcepoint, and SolarWinds will be presenting, along with the always mysterious "Secret Company!" Follow along on Twitter using #TFD16, and the announced delegates Alastair Cooke, Andrew Mauro, Edward Haletky, Gabe Maentz, Howard Marks, James Green, John Welsh, Jon Hildebrand, Keith Townsend, Luigi Danakos, Raff Poltronieri, and Sonia Cuff
This newsletter brought to you by the team at