It's that time of year again! Cisco Live 2021 is upon us and today I would like to take some time to cover several exciting updates in the SD-WAN space.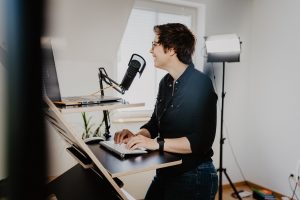 If you have followed any of my recent writing you will know that I am a big fan of embracing new connectivity solutions, especially after everything we learned throughout 2020 and into the start of 2021. Remote working became the new normal and even with things starting to get better around the world, we still expect around 50% of the workforce to continue the remote working trend into the end of 2021 and beyond.
Site-to-Cloud with Google Cloud
Cisco's SD-WAN solutions aren't new and most of you have experienced at least some of the product portfolio at this point. What is new, however, is the ability to connect to all three major public cloud providers. Last year, Cisco announced the integration of AWS and Azure using the SD-WAN Cloud onRamp extension into the public cloud via the vManage controller. This offers automation and a common interface to users extending new and existing SD-WAN networks to support their cloud efforts.
Adding Google Cloud into this same ecosystem allows you to connect your existing offices and data centers into all of the major public clouds. You now have the flexibility of workload placement and connectivity for your users brought to the forefront of your network infrastructure. In a time of dispersed workers and a huge rise in SaaS application consumption, ensuring you can connect to the right apps in the right location in the shortest possible timeframe became high up on the list of requirements.
Site-to-Site with Google Network Connectivity Center
Next up we have the introduction of Cisco SD-WAN Cloud Hub with Google Cloud. On March 23, 2021, you might have noticed that Google announced its Network Connectivity Center. The Network Connectivity Center allows customers to create new connectivity between sites and geographies making use of the Google Cloud network.
What's so great about this you might ask? One of the benefits of the public cloud providers having an extremely large presence across the world for their own data center infrastructure means that they have already built robust and expansive networks. In a lot of cases, they are expanding existing undersea cable networks with new connections or adding extra capacity to common transit links. Giving customers access to these high-speed global networks to build their own SD-WAN solutions makes great sense.
Cisco is the first and only SD-WAN vendor integrating into the Google Network Connectivity Center.
Software-Defined Cloud Interconnect
Keeping on the overall theme of any user, any application, across any network. Cisco has also announced the integration of the SD-WAN portfolio with Megaport using Cisco SD-WAN Cloud Interconnect. Similar to what I discussed with the previous announcement, using a pre-built global private network to reach your offices, remote workers, or cloud-hosted applications, just makes a lot of sense.
When I first started out in this industry, getting connectivity around the world was complicated and took months. Common methods involved MPLS networks or site-to-site VPNs over standard internet connections. Costs were high and performance could be a little hit and miss depending on SLAs from network providers.
Now you have the option to connect to a single global provider and let them handle provisioning connectivity to the various cloud providers and data centers of the world. Cisco has integrated this into the vManage controller so you can automate the provisioning and reduce the time it takes to get connected.
Closing Thoughts
Digital transformation has been a hot topic for a long time now, accelerated by recent world events and cemented by a number of large companies deciding to allow permanent work-from-anywhere options.
We, as IT professionals, need all of the tools we can get to help provide a truly global working environment. You never want to miss out on that next great talent hire because you couldn't provide the connectivity to them. Building an SD-WAN fabric like this brings the talent to you and opens up many future opportunities.
What I am taking away from these announcements is that Cisco is serious about supporting customers to navigate an ever-changing world by providing the networks we need flexibly and quickly wherever and whenever we need them.
Be sure to also check out Tech Field Day Exclusive at Cisco Live Global 2021 in April to learn more!