By now, everyone works in an organization that is either in the cloud or moving there rapidly. Applications are being refactored to take advantage of always-available cloud architectures. Data is being stored cheaply in places where it can be accessed by anyone that needs to get to it. But that availability also has other implications. If you can access your data at all times, who else is able to do the same?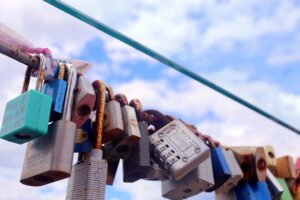 Compliance is never something that's fun to deal with. You have to provide proof that your data is secure and only accessed by the people that need to see it, even in the most secure data centers. And with more stringent privacy laws like GDPR and CCPA coming into effect to complicate things, it's not enough to believe that you are complying. You need proof.
Enter the cloud. Now, instead of being able to simply query your infrastructure, you are going to have to go one step further. You have to understand how the cloud can cause issues even beyond the basics that you already know. For example, if you're using AWS and S3 for your storage, are your buckets readable by everyone or a select few? How do you prove to the auditors that this is the case? And what happens if something slips through and you make the news because you didn't have the compliance posture you assumed?
When you move to the cloud, you need more than just a good guess. You need someone that understands the landscape of cloud and the data challenges that you're going to face. Enter Veeam. They've been around through the pre-cloud days and have successfully embraced the transition to public cloud and beyond. As their customers migrated to SaaS and multi-cloud, Veeam recognized the opportunity to protect the data their customers relied upon and helped them understand that "putting it in the cloud" wasn't a backup strategy in and of itself.
Stephen Foskett sat down with David Hill of Veeam during AWS re:Invent in December and discussed some of the cloud challenges that Veeam has recognized and how they're moving to help their customers with them. Take a look at it here:
David does a great job of explaining how Veeam is reacting to the increased amount of data being stored in the cloud by its customers. It's not enough just to protect data. The data that is being put in the cloud needs to be analyzed for compliance issues as well. The regulations that govern cloud are the same as those that we've had to deal with in the past. GDPR, CCPA, HIPAA, and Sarbanes-Oxley haven't changed much despite where the data is stored. And Veeam is a company that understands data, given its long history of protecting it.
Veeam is taking on a new role, doing more than simple backup and recovery. Their data protection ideas are extending to include compliance and reporting to ensure you're meeting your goals for security. Because Veeam knows where your data is stored they can also audit it for compliance. As Stephen points out in the interview, there are entire teams dedicated to this kind of auditing from a legal standpoint. Being able to pull up instant reports and find out if you're protected means those teams are more efficient across your entire organization.
If your organization is looking at managing their migration to the public cloud, whether a single provider or multicloud solutions, Veeam has the solutions you need to figure out what you need to make it happen. And, the best part is that you can get started for no up-front costs. If you're a small organization looking toward the cloud, Veeam for AWS is free for up to 10 instances. That means you can try out Veeam to see if it meets your needs as you start your cloud journey and continue to use the functions as your cloud presence expands.
If you'd like to learn more about Veeam's backup solutions for the Cloud and also find out more information about their compliance tools, make sure you check out their website at http://Veeam.com.