Anyone familiar with technology is in touch with the latest hot-tech buzzwords: VoIP, AI, and Machine Learning. Much more hot tech has emerged in the last 20 years, and each platform started with a surge of hype before it reached maturity.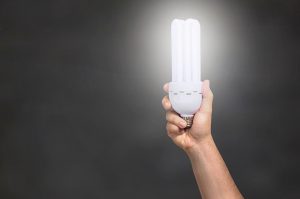 Do you know what else we've heard about a lot? Software-defined networking, which is better known as SDN. One extension of that is SD-WAN, which covers the wide-area network aspect of things. While this might be a younger realm, it's now time for SD-WAN to shine.
Legacy WANs
If you are familiar with networking, you likely can picture the large and busy network closets sprinkled throughout campuses. For larger sites, that could be a lot of closets. Every closet would have large, expensive, dedicated hardware, and to connect buildings on campuses and abroad, you'd be talking about numerous circuits.
If you were an organization concerned with reliability, chances are you had at least a primary and a redundant link, which means that the circuit counts double or more. Those circuits are the backbone of your wide area network (WAN).
Here's the thing about legacy WANs: they were, and still are, essential to keeping companies connected and working, but setting them up can prove to be challenging and tedious. Dealing with vendors to configure them and have circuits provisioned correctly, along with the network hardware on both ends of the link often have brought fun challenges at every turn.
Sometimes, circuits could come up quickly, but if you were moving into a new office or an office without any remaining and available infrastructure, you could be looking at long lead times. While your WAN is critical, it was generally not something you could deploy rapidly.
That was then. SD-WAN is now and it's time to shine.
Why Now?
Well, 2020 has been a unique year, with challenges that most of us couldn't have imagined. With the precautions and restrictions in place due to the pandemic, most offices have seen their headquarters largely vacated. Users are now working from home or in smaller offices closer to home. Now that the idea of home offices and smaller offices are becoming the new normal, these sites are rapidly landing on a company's WAN radar.
Roundtable Discussion sponsored by VMware featuring: Kishan Ramaswamy, John Deegan, Chris Grundemann, and Tom Hollingsworth
Enter SD-WAN
As a network engineer, chances are you won't be provisioning many private circuits to homes. Maybe you were a decade ago, but now there is no need. High-speed broadband at home is generally sufficient for a good home office experience. Users can rely on VPNs to connect to office resources, or you can engineer critical sites to exist on your SD-WAN without needing the dedicated circuits of WANs gone by.
2020 has been a time for SD-WAN to shine because two of the best features of SD-WAN, and SDN in general, are its flexibility and scalability. You used to need a lot of time and money for hardware and circuits, but now it's quite different. You'll still need some hardware, but you can forget any specially engineered private links. The site can be linked to an SD-WAN as long as it has a pipe to the internet and, as rapidly as vendors can provision broadband, a new home office or small branch office can be running on your SD-WAN in a matter of days rather than weeks or months.
That's a game-changing capability. We're not even getting into the reduced costs with SD-WAN. For a small business, the cost savings can be vital. With many larger companies tightening belts, any reduction in operating expenses (such as eliminating a few costly monthly service charges) is welcome.
SD-WAN Advantages
SDN and SD-WAN provide other advantages too. For smaller companies, or companies looking to run as lean as they can, the concepts of SDN and SD-WAN may afford them a chance to reduce overheads.
Instead of needing a flock of engineers to maintain countless closets, circuits, and routers, that backbone can be streamlined, and its management simplified. Remember that legacy WAN that everyone knew worked but no one had ever documented the entire thing end-to-end? SDN and SD-WAN can also alleviate those legacy problems.
Another area that SDN and SD-WAN promise to lend a hand is security. Security is an important topic for a good reason. Large and small customers can end up with numerous devices and varying configurations, ultimately leaving an organization with unwanted vulnerabilities.
With an SD-WAN deployment, configurations, and by extension, security, can be centrally managed. That centralized management means that your entire SDN or SD-WAN will have a uniformly managed and deployed configuration and security posture. That's good for the management and security of your network footprint.
The centrally managed security that comes with SD-WAN is a great additional benefit, meaning that every site operates under the same security rules. As a network engineer, if you are presented with a chance to deploy your WAN faster and more securely, and with a lower cost to do it, you are going to seize that opportunity. That is what SD-WAN is aiming to deliver.
Perhaps you looked at SD-WAN with some caution when it first came to light, and that's fair with any new technology. SD-WAN has had time to mature and show its actual benefits. By deploying an SD-WAN solution, any business can enjoy a rapid deployment compared to legacy WAN technology.
Conclusion
2020 has brought new and unexpected challenges to businesses around the globe. Organizations are and will continue to cut costs and increase flexibility relative to deploying network connectivity. Gone are the days of having to wait months for circuit installations and hardware configurations.
SD-WAN technologies enable companies to rapidly deploy scalable, secure, and more cost-effective networks than ever before. It quite possibly couldn't be a more perfect time to consider deploying SD-WAN than right now if you have not already.