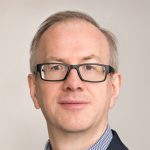 Frederic Van Haren is joining as a pioneer delegate for the first-ever AI Field Day! He spared time from his busy days to answer a few personal questions for our latest Meet the Field Day Delegate post! Read more about Frederic below, or connect with him at @FredericVHaren on Twitter, the web, or the Tech Field Day website.

Frederic, how did you get into technology and IT?
In my teenage years, I was fascinated by electronics and spent a lot of time creating projects to build my own computer one day. The PC had not been invented yet. I turned my hobby into a degree and earned a Masters in Electronics. I used my degree to work in the Telecom industry and got exposure to PCs and SUN workstations (Unix). The telecom market is a diversified market with requirements to be available on various operating systems. It didn't take long before I built a mini-lab consisting of different computing architectures and operating systems to handle multiple projects. I focused on automation across the board. That is how I eventually was assigned to lead a group of people to create HPC clusters and, later on, AI. A concept-driven by innovation, automation at scale.
What do you do now? Tell us a little about your current role.
I have my own company and provide consulting and services in the HPC & AI market. My current role is CTO. Our customers are technology vendors, as well as end-users. The consulting side of what I do helps customers offer guidance on how HPC & AI can help their business. Usually, the result is a forward-moving strategy or plan. The services side consists of implementing and deploying their HPC & AI solutions.
What are your biggest challenges?
Not enough time in a day! The rate at which innovation is happening seems to be accelerating, and it can be challenging to keep up with everything. I can only imagine what this means to the end-users and is why we are in the consulting business.
Where do you see IT going in the next 3-5 years?
From a consumer perspective, I see a continuous push to everything 'as-a-Service'. People who are now more than ever working from home due to COVID will most likely continue to do so in the future. New IT solutions will be needed to address this shift. The Edge is the driver behind decentralized architectures and where most new data will be generated.
Data management tools will take the foreground with this explosion of data.
How do you manage your work/life balance?
Currently, that is a challenge. Starting a business from the ground up makes this problematic.
What was your first computer? What was great about it? What is your go-to computer now?
My first computer (before the PC came out) was an HP 75C. It had a small LCD and a built-in card reader that required you to pull a magnetic strip to write or read data. The programming language was Basic. It was the best as it could be for the first time writing programs. Now, my main machine is a Windows laptop, but I also use a MacBook Air and an iPad.
What do you do in your spare time? Do you have any hobbies?
Movies, health (running, walking). When the kids were younger, I enjoyed watching their sports events.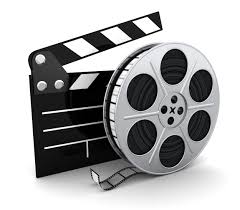 What are you most excited about seeing at the event?
Innovative solutions that vendors are bringing to market and better understand what issues customers are having.
Who inspires you?
That would be my father. He was a CEO, and I would have learned a lot from his experience. Unfortunately, he passed away too early but still feel inspired by him.
As a child, what did you want to do when you grew up?
A fighter pilot
What is your favorite thing about what you do?
The ability to move technology forward while helping customers.
If you won the lottery and could retire, what would you do with your time?
I don't see myself retiring. I need to be busy and do something creative and worthwhile.
Well, Frederic, you might not have grown up to be a fighter pilot, but you at least get to help us pilot out a brand new type of Field Day event! Thank you so much for sharing your story. We look forward to seeing you at AI Field Day!
Remember, the first-ever AI Field Day is coming quickly! We hope to see you there; November 18th – 20th!