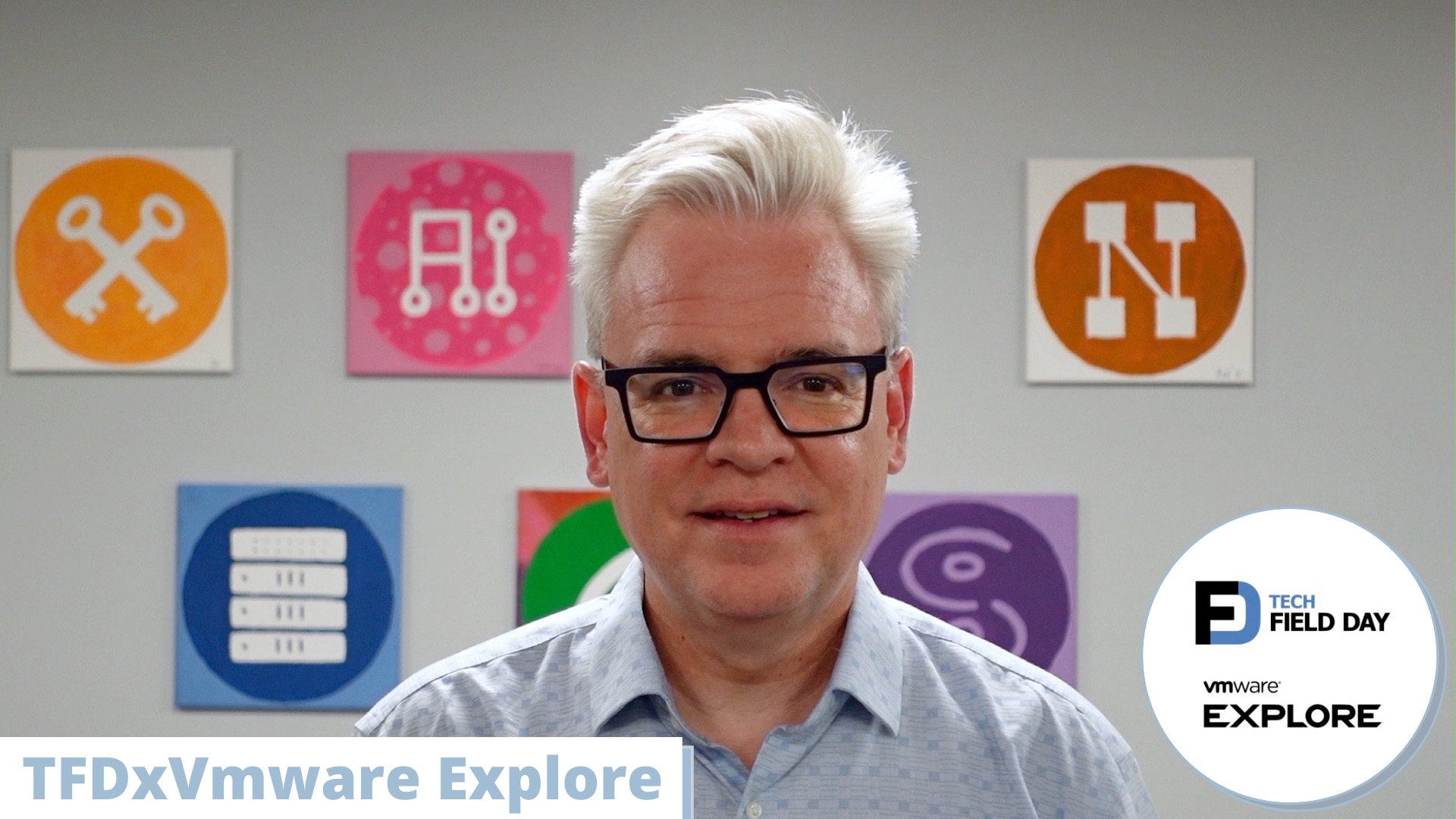 We're excited to be returning to VMware Explore 2023 and we'll be covering the event all week. Along with a variety of interviews for Gestalt IT, we're excited to be hosting Tech Field Day sessions with VMware and AMD. Here's a quick overview of what to look forward to.
Event Schedule
We've been attending VMware's in-person conferences for over a decade learning more about VMware's products and technology every year. We also look forward to connecting with their ecosystem partners and building connections with the vibrant community there. We're happy to arrange interviews, record videos, and even host Tech FieldDay sessions on site with our fellow attendees. Watch for some great Tech Field Day content on Tuesday August 22nd and Wednesday August 23rd.
Tune in on LinkedIn on Tuesday at 1pm as we learn the latest from VMware NSX in the cloud, including a deep dive into some important announcements from the team. We'll also learn about network security in the multi-cloud era including microsegmentation and Zero-Trust as well as proactively safeguarding against ransomware threats across the cloud. We're streaming a special session from AMD on Wednesday at 10am, who are bringing their overview of their latest data center products, virtualization, and edge portfolio, as well as insights into data center trends software and workloads.
Watch our podcast feeds for discussion with our delegate community, including the On-Premise IT and Utilizing Edge podcasts as well as a broadcast of the Gestalt it News Rundown live from Las Vegas. We'll also be sharing behind the scenes fun and Technical Talks in the weeks ahead. You can watch these sessions at TechFieldDay.com as well as our LinkedIn page. They're also recorded and shared on YouTube.com/TechFieldDay after the event. We welcome participation on Twitter and on Mastodon using the hashtags TFDx and VMwareExplore and you can catch the On-Premise IT Podcast, Utilizing Edge, and Gestalt IT Rundown recorded on premises at VMware Explore in your favorite podcast applications.
Tune in to our Sessions and Follow Along
You can learn more about the event and our panel of independent technical influencers by visiting TechFieldDay.com. Each of the delegates has their own blog, podcast, or social media platform where they share their thoughts on enterprise technology from servers to storage, to networking, and beyond.
Thank you for tuning in for VMware Explore on our social media channels. While you're on our website, please subscribe to our mailing list for more great Tech Field Day and Gestalt IT content and please follow our LinkedIn Pages for more.