With enterprise networks larger than ever due to distributed workforces, being able to control what's happening at the edge is critical to maintaining business continuity. Presented at May's Networking Field Day event, the Arrcus ArcOS product allows networking engineers to save time and money while maintaining tight, top-down control over their infrastructure, even at the edge and for 5G connections.
Extending the Network Across Distributed Environments
With remote work at an all-time high, hyperscale networks have been extended to the farthest reaches, requiring end users to be able to connect to any resource they need to from wherever they are. As this need for network support at the edge grows, traditional networking tools just don't have the requisite scope to control that access to such extents.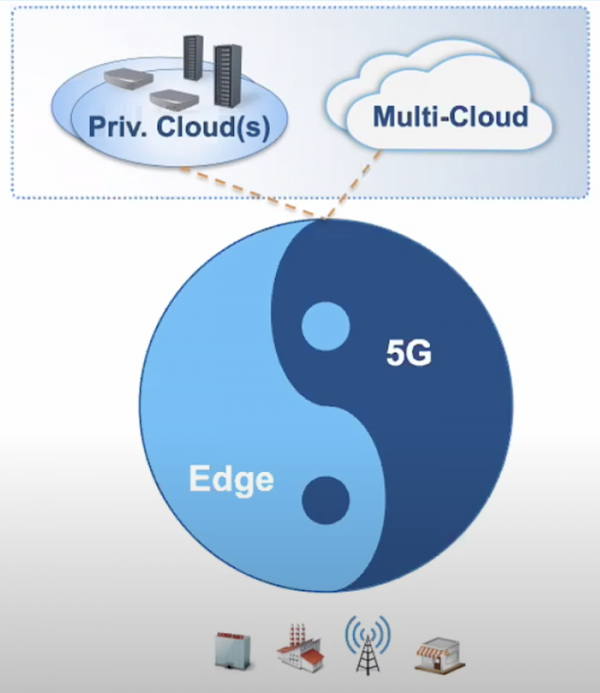 Add to that the recent improvements in 5G technology, and it's no wonder today's network engineers are losing sleep working late across multiple tools to try and manage it all. Instead of trying to keep afloat a cobbled-together, part-legacy, part-modern networking tooling approach, however, today's hyperscale network practitioners should reconsider how they deploy infrastructure altogether.
Arrcus ArcOS: The Networking Operating System
Using a solution that's purpose-built to handle the modern distributed environment, enterprise networking engineers can maintain the critical business continuity that the network provides without having to sacrifice their own sanity. One such solution is available from Arrcus in the form of their ArcOS product, the first internet-scale, independent networking operating system.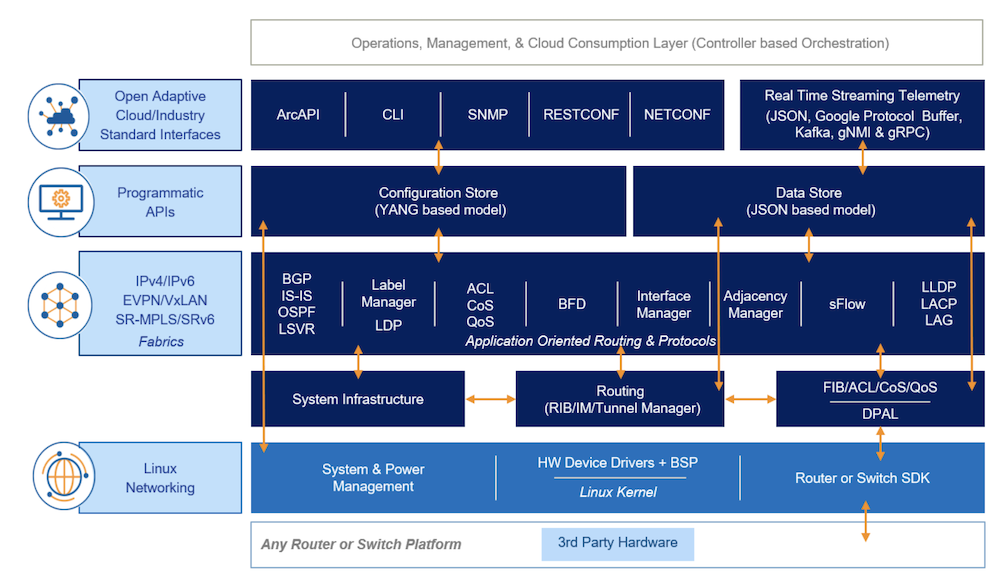 The Linux-based, 64-bit OS software uses the first-principles basis to enable networking practitioners to effectively design, deploy, and manage their network infrastructure from a single pane of glass. The goal of ArcOS is to simplify the seamless scaling of networking infrastructure, acting as the top management layer above practically any router, switch, and server, as well as silicon and other networking hardware.
Acting Atop the Network with ArcOS
At their recent appearance during May's Networking Field Day, Arrcus' VP of Product Management & Marketing, Murali Gandluru, presented the ArcOS product alongside the company's CTO and co-founder, Keyur Patel. There, the pair detailed Arrcus' goal of democratizing the ability to cost-effectively manage modern networking infrastructure regardless of what other products and solutions are at play in it through open integration.
In practice, ArcOS can serve a number of key networking use cases, including 5G and edge. This adaptability has allowed ArcOS customers to achieve the performance and operational velocity they need to effectively scale while also keeping their costs low.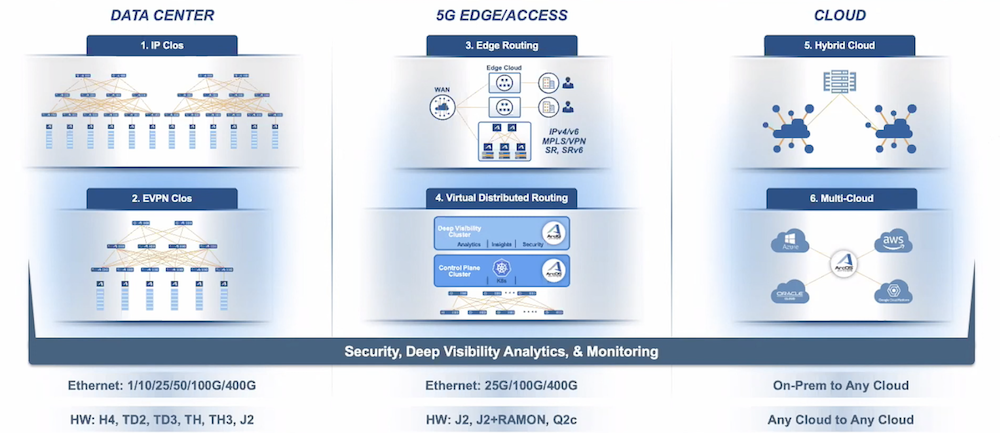 As an added benefit, the tool's all-in-one nature, on top of the fact that it integrates with virtually any networking hardware and software help, dramatically reduces time spent managing infrastructure. The resulting time savings allow networking engineers to broaden their horizons beyond the tedium of network management so they can focus on other key tasks like security.
Zach's Reaction
With a top-down view across virtually all aspects of networking including 5G and the edge, ArcOS by Arrcus allows network engineers to save time and money without sacrificing control or their own sanity. In a day and age where network operations happen at the widest reaches of possibility and at a rapid pace, the ability to be able to effectively manage it all is unbeatable.
Learn more about Arrcus and ArcOS by checking out all of their Networking Field Day videos, or by visiting their website.