Announcing the Winners of our Get Away to VMworld Contest!
When we announced our "Get Away to VMworld" contest, we knew it would be popular. But we had no idea that it would spark interest from so many people! We are overwhelmed by the response, with more than 70 entries, and by the support from our friends at Symantec,  Xsigo,  Zetta, and  Veeam. It has been so successful, many are asking us to do it again for future shows, and not just VMworld!

The Entries
There were many excellent entries among the 70+ submitted. Thank you! In fact, more than half were judged worthy of the trip by at least one voter, and a dozen got one or more "top choice" nods.
This made the selection especially difficult.  Each entry was judged on its own merit after identifying information was removed, and judges were careful to focus on the ideas presented rather than trying to guess the identities of individuals. Although we reserved the right to eliminate "budget-breaking" entries, we did not have to resort to that. The two picked won outright on straight votes.
Voting was handled by the awesome Gestalt IT Field Day delegates. This most-excellent bunch were themselves selected based on their thought leadership in the areas of virtualization, storage, networking, and enterprise systems administration and are well worth watching! They looked for someone like themselves: Committed to giving back to the IT community. If you're interested in learning more about them, please check out the lists from San Jose, Boston, and Seattle. And watch two weeks after VMworld as our first-ever Networking Field Day is held!
Thanks so much for entering! We wish we could send everyone; maybe the success of this contest will allow us to do more in the future.
The Winners
Although many of the top finishers deserved to win, we are very pleased with the results of the voting. Like many of the entrants, they promised to "pay it forward" to an under-served group. We see many similarities among the top finishers, in fact, but these two must have stood out just enough to draw top votes from our panel.
Luigi Danakos
Luigi is becoming more and more well-known in technical circles, tweeting as @NerdBlurt and blogging under that name as well. He promises to blog more content focused on VMware beginners, as well as kickstarting a program for techies to give back to children in need. We'll let him explain that part on his blog!
Allan Ruiz
Allan noted the lack of Spanish-language VMware content and Central-American community, and has promised to fill this gap. He tweets as @AllRuiz. We look forward to hearing all Allan is able to bring home from VMworld!
Thank You, Symantec, Xsigo, Zetta, and Veeam!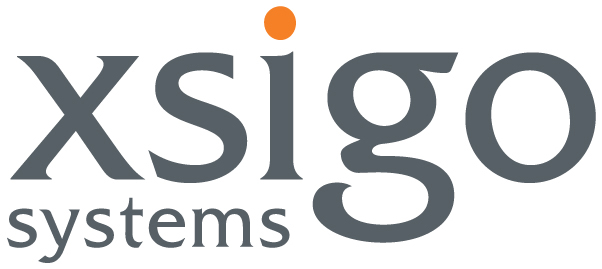 We want to take a moment to recognize  Symantec,  Xsigo, Zetta, and  Veeam and thank them for sponsoring this contest. It would not be possible without their support.  We encourage you to stop by at the show, check out what they have at their booths, and thank them for their help making this happen.
Everyone Wins! Join Us At VMworld!
We love VMworld, and really look forward to seeing you there! Even if you didn't enter our contest, we've got a special prize for you: VMware has generously extended a special discount code to Gestalt IT readers, allowing you to register at the early bird rate! That's $1495, or $250 off the regular price!
Here's how to do it!
If you have a vmworld.com account or attended VMworld in 2009, use the "Existing VMworld Account" section.  If you do not have an existing VMworld account, please create an account and then continue with the registration process.
Please enter "gestaltIT" as your registration code! (note the capitalization and spacing!)
When you're at VMworld, keep an eye out for Stephen Foskett and the rest of the Gestalt IT and Tech Field Day crew. We'll have some special gifts for our friends, and we've been told about some great events we can invite you to!
One More Thing
Gestalt IT is a community effort. If you'd like to start blogging, please email "editor" at our domain. We welcome guest posts!
And if your company would like to support this community effort, please contact us as well. As you can see, engaging directly with the community really helps you stand out from the crowd!