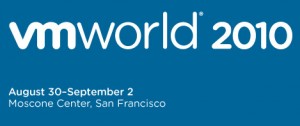 Boche.net is giving away a conference pass, and we're going to help make the trip happen by kicking in the airfare.
Building Community
Events like VMworld are awesome – there's nothing quite like being there in person! This is why we started the series of Tech Field Day events. There's just something extra-special about sitting down together to discuss the issues and technologies of the day.
Community is what Gestalt IT is all about. Building a community was the reason we started the site in the first place, and community is what keeps our authors contributing and our readers coming back.
So when we saw Jason Boche's generous offer to give away a VMworld pass, we wanted to help out too. Jason's a great guy, and we're proud to have had him join us at Tech Field Day Boston. He is constantly giving back to the community, and this is just one more example of his ethos.
Our Offer
We're offering to help the winner of the Boche.net pass get to San Francisco by buying a roundtrip airline ticket. Of course, this can get expensive really fast, and we're a blogger cooperative, not a profit-motivated company. So we have to put a limit on it: We'll buy a US domestic ticket or pay the equivalent cost in international airfare up to $500.
We're attaching one string however. Jason asked what you hope to get out of VMworld as part of his contest entry, and we want you to report back afterwards and let us know how that worked out.
So we'd like you to promise to write up a short piece about what you learned at VMworld and we'll post it here on Gestalt IT. Like all of our writers, you keep the copyright and you can post it on your own blog if you already have one. We'd just like to be able to share the VMworld experience with our readers!
Get To VMworld!
What do you need to do to get a free trip to VMworld? Simply head over to Boche.Net and enter the contest! Whoever wins Jason's drawing is also the winner of our airfare giveaway. So head on over there and enter!
We look forward to seeing you at VMworld 2010 in San Francisco!