As networks have vastly modernized over the past few years, network operations have become overwhelmingly complicated. This has reached a point where even network operations best practices are failing to abate the complexity. Arista Networks presented CloudVision at the Networking Field Day event in May, a platform that reimagines traditional NetOps and makes it effortless through automation.
The Complexity of Multi-Domain Network Operations
In the past few years network operations has gotten more and more complex. As networks have expanded and diversified, operational complexity has ballooned. What was previously the job of a small team has now proliferated into something that even a larger more heterogenous team find hard to handle. Network operators are grappling to find more efficient ways of accomplishing operational tasks.
Traditionally, these operational tasks are exceedingly manual. Now there are more and more tools thrown into the mix. Making matters worse is the total lack of collaboration between teams. More tools meaning more staff need to work with different and sometimes completely unfamiliar technologies. Taking care of all that on a daily basis leaves NetOps people with very little time to actually spend on things they do best.
The Answer Is in Minimizing Manual Tasks
Networks ought to be simpler and operationally more akin to cloud. In their search for a breakthrough solution, the team at Arista Networks arrived at the realization that the answer lies in implementing cloud principles cross all domain. But this is easier said than done considering the panoply of tools and solutions and countless siloes that populate the distributed networks of today.
To solve this problem, Arista purpose-built a network management platform based on cloud principles. They call it CloudVision. CloudVision is a management plane that stands on three pillars- telemetry, data analytics and network automation. With a consistent and universal operational model, CloudVision streamlines operations and keeps networks up to speed. With better telemetry, it makes root cause analysis easier, thus resulting in quicker Mean Time to Fix.
Adopting Automation with Arista's CloudVision Platform
At the recent Networking Field Day event, Arista Networks made several presentations of which one was on CloudVision. During the 1 hour talk on multi-domain NetOps automation, Andre Pech, VP, Software engineering at Arista described the challenges that lay in the path of multi-domain network operations. Getting into the platform's architecture, he explained the fundamental difference between CloudVision and other platforms. In the later part of the presentation, his collogue, Paul Druce, Technical Marketing Engineer, Arista demonstrated CloudVision in action.
CloudVision provides fine-grained visibility of the network and its devices through real-time telemetry and analytics. Using its inherent streaming technology, CloudVision gathers network data every minute and stores it in the database for future viewing and analysis.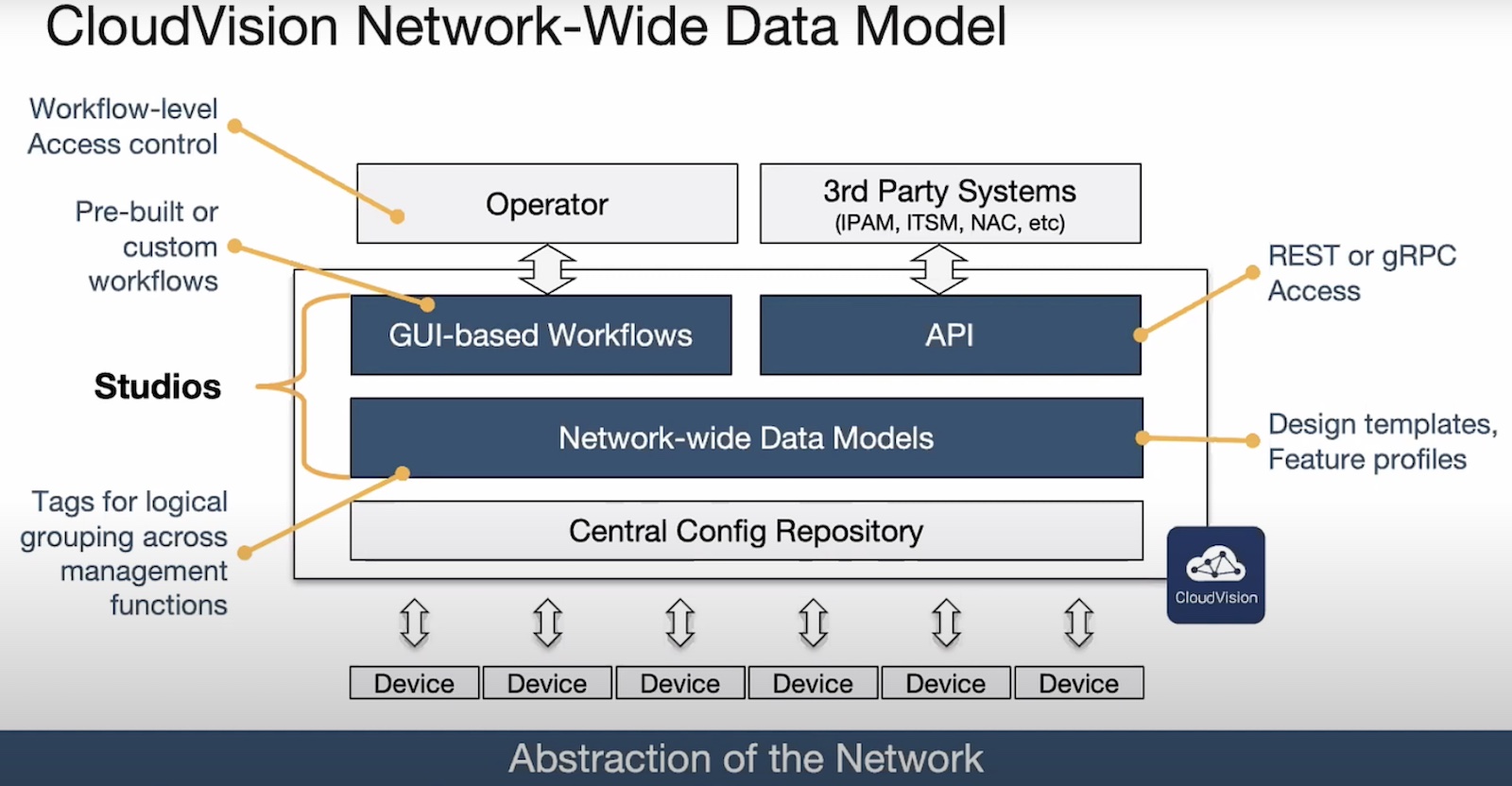 As collected, the data is fed into the platform's analytics engine which is an AI/ML platform designed to extract insights out of raw data. With the use of AI/ML algorithms built into it, the CloudVision analytics platform processes the data identifying and highlighting anomalies. It sends out alerts and updates to the operators all in real-time.
CloudVision enables wholesale and extensible automation of the NetOps life cycle through all three stages of design, implement and operate. It can perform a plethora of manual tasks including provisioning, configuration, upgrades, control changes, design changes and compliance really faster and without manual intervention.
The CloudVision platform has universal applicability – in that it can be used in data centers and hybrid multi-cloud environments, but also in workspaces and WAN.
Final Verdict
Where traditional approaches take months to accomplish operational tasks, Arista's CloudVision borrows from DevOps methodologies to do the same under minutes with automation. It tears down the limitations of traditional approaches to bring to NetOps a cloud-like flexibility and consistent fine-grained visibility across domains. With it, managing network infrastructures of any kind or size would be painless.
To know more about CloudVision and other solutions from Arista Networks, be sure to check out their other presentations from the recent Networking Field Day event.