As technology takes centerstage in all sectors, enterprises are pivoting towards a wholesale digital transformation. Spurred by the hybrid way of work that shaped out of the pandemic, many businesses find themselves at an awkward stage in this transition where they are unable to fully meet the expectations in terms of security and the digital experience. Cisco collaborating with AppDynamics built a solution for this situation that is fast becoming a reality for enterprises. Cisco presented this solution at the March's Tech Field Day Exclusive with Cisco 2022 event.
Security Is in Need of Innovation
Security breaches in recent times have made it amply clear that the time frame between gaining illegal access and exfiltrating data is growing slimmer with each passing day. Today it takes only a mere 24 hours from the hour of breach for a successful hacker to make away with the data. Without a bullet-proof security posture that alerts in real-time, it's exceedingly tricky to stop such an event from happening.
What's especially unhelpful is the internal friction and ever-widening gap between the two key teams that are responsible for this- the app team and SecOps. It takes the combined effort of the two teams to fortify, react and remediate timely. And all of this is tied to that user experience that has become so pressing now that people are accessing from homes and cafes on public internet.
Cisco Adopts an Inside- Out Approach to Security with AppDynamics
Cisco saw a solution to this problem. Adopting what's called the "Inside Out Security" approach, they breathed new life into a deficient security model that is proving largely ineffective in the face of new strains and attack vectors. As knowledge at the right time is key in security, Cisco decided to add to perimeter security the capability of inside visibility.
Addressing the lack of tools and solutions to secure cloud apps from inside, Cisco's security business group partnered with AppDynamics to build the Cisco Secure Application. The core function of this solution is to deliver immediate knowledge on anomalies, big or small, based on app behavior and the integrity of the perimeter. And how does that solve the problem of lack of coordination between the concerned IT teams? By keeping both the parties informed about the state of things most relevant to them and giving them the opportunity to react immediately.
Cisco Secure Application for AppDynamics
Randy Birdsall, Sr. Director, Product, AppDynamics presented the Cisco Secure Application for AppDynamics at the recent Tech Field Day Exclusive with Cisco 2022 event. Diving deep into application security, he talked about their approach to security in the changing world of IT and the key use cases that the Cisco Secure Application serve.
The Cisco Secure Application for AppDynamics has been designed to continuously scope out vulnerabilities, threats and issues from inside out making sure any attack that is likely to happen is stopped in time. Sitting inside the code, it gathers telemetry through agents and processes the information along with data coming in from other parts of the network in the AppDynamics Cloud to extract out threat intelligence and push alerts, all in real-time.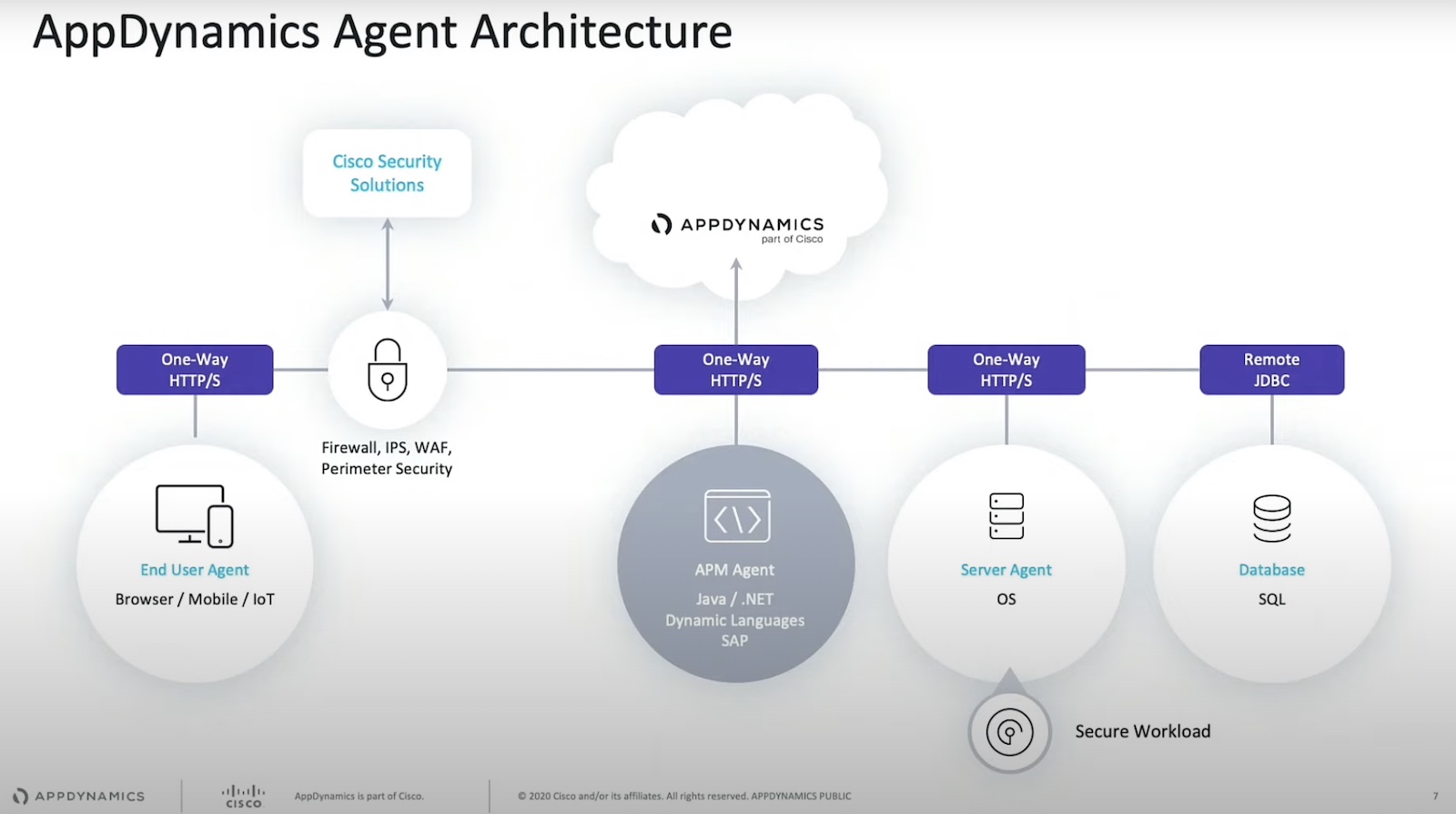 For customers who are looking for a security solution that helps prioritize their response, the Cisco Secure Application delivers the app and security teams real-time notifications and detailed audits of threats and issues that contain information important to that decision-making. By providing real-time deep intelligence, it helps them decide what needs priority action based on the threat level and projected impact.
Working as a built-in layer of protection inside the AppDynamics Agent architecture, it helps monitor the health of the applications based on their behavior and user activities and how they tally against business insights. Apart from reporting slowdowns and abnormalities, it also enables the app team to make sure that the apps are performing optimally no matter where they are. Designed especially to protect business-critical applications, it ensures maximum uptime.
Final Verdict
The key to good app security is a sound understanding of the app itself and that is just what Cisco Secure Application for AppDynamics does. The kind of deep insights and control it offers is invaluable to not only secure applications in the cloud from the inside, but also break down the wall between the app and security teams and enable them to work together as a single unit to deliver a consistent user experience and ensure business continuity.
Cisco made a series of presentations at the April's Tech Field Day Exclusive with Cisco 2022 event. Be sure to check them out at the Tech Field Day website.