Stradigi AI is lowering the barriers to entry for AI for business use and has developed its cloud-based Kepler Platform, designed to allow a broader set of businesses to automate AI across multiple business functions. These functions include sentiment analysis, customer segmentation, workforce planning, churn prediction, demand forecasting, pricing optimization, and more.
Blue Collar AI
The Montreal-based company entered the AI marketplace in 2013. It calls its Kepler Platform blue-collar AI. In other words, AI that gets it done simply and without the human-capital centric path that AI has traditionally needed. It has a click-and-play approach to AI that simplifies deployment and reduces time to activation from months to just a few days.
Kepler is an AI business platform designed to give businesses AI-powered decision-making that provides fast access to valuable, accurate, and timely data-driven intelligence. It is not a company focused on massive digital transformation, but instead focuses on just getting things done.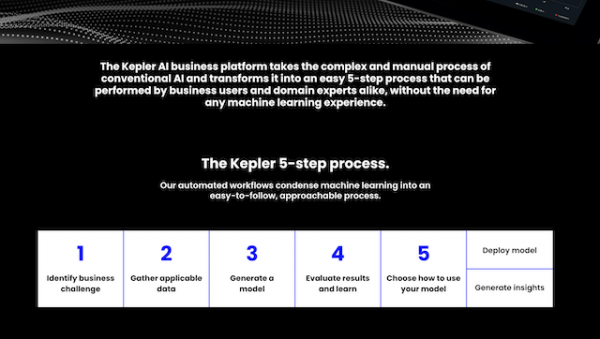 Simplify AI and ML
Users can utilize the Kepler Platform's automated data science workflows and remove the need for coding and machine learning. Kepler is designed to simplify AI and ML's development and deployment and reduce time to use while using more of a company's data. 
The Kepler Platform can handle tabular, text, and image data and help companies realize AI's value in record time. Customers can be onboarded quickly and generate data-driven insights unique to their organization and data. Users receive continuous updates and additional workflows built by Kepler's AI and ML team via its SaaS-based model. 
Kepler's AutoML features are designed to allow users to build a machine learning model in five steps. Users start by choosing a task for the model, then upload the data, configure the training. The Kepler Platform then analyzes the model, and once that is done, the model is deployed and starts generating business insights.
The Kepler Platform focuses on natural language understanding, strategic decision-making, image and video understanding, anomaly detection, recommender systems, prediction systems, and automated machine learning.
According to Stradigi AI, Kepler is the first platform on the market to leverage three types of algorithms. Firstly, the proprietary algorithms from Stradigi AI's research lab. Secondly, algorithm hybrids are customized in-house from open source algorithms, and finally, open source algorithms.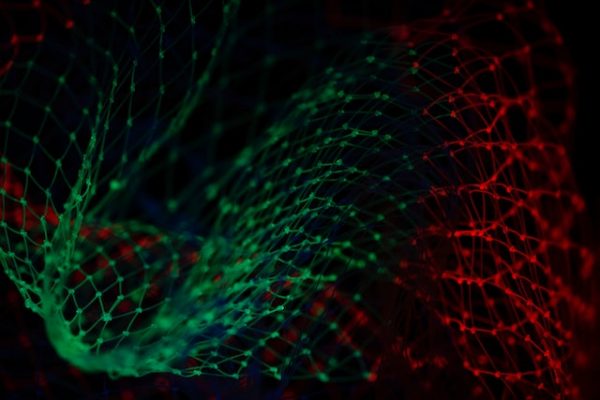 Who is the Kepler Platform Designed For?
The Kepler Platform is designed for AI and analytics teams to accelerate the time to market of AI initiatives.
The Platform can be used in the manufacturing industry for predictive maintenance, anomaly detection, and demand forecasting, the CPG industry for customer behavior modeling, demand forecasting, and customer segmentation, as well as the online platform, financial services, and entertainment industries for churn prediction, marketing attribution, and more.
The Platform is currently offered on Microsoft Azure Marketplace, AWS, and is optimized to run within Azure. The Kepler Platform utilizes Microsoft Compute, Database, Security, and Storage services. The ability to activate the Kepler Platform through the Microsoft Azure Marketplace gives Business Users a way to automate AI across all functions.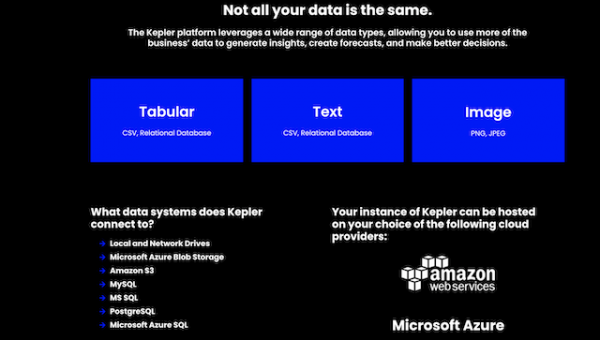 Conclusion
The Kepler Platform allows companies to scale AI and accelerate time-to-value. The Platform grows with the business using the team and skills already present within the organization. The introduction of AI and ML into any company's processes has proven to improve productivity and target and address complex business problems. 
With both AI and ML becoming more accessible to businesses without internal AI/ML experts, solutions such as the Kepler Platform mean companies can deploy AI/ML without the need for technical ML experience.
Here is an interesting nugget of information for will.i.am fans – he is an investor in Stradigi AI and its AI ethics and bias advisor.