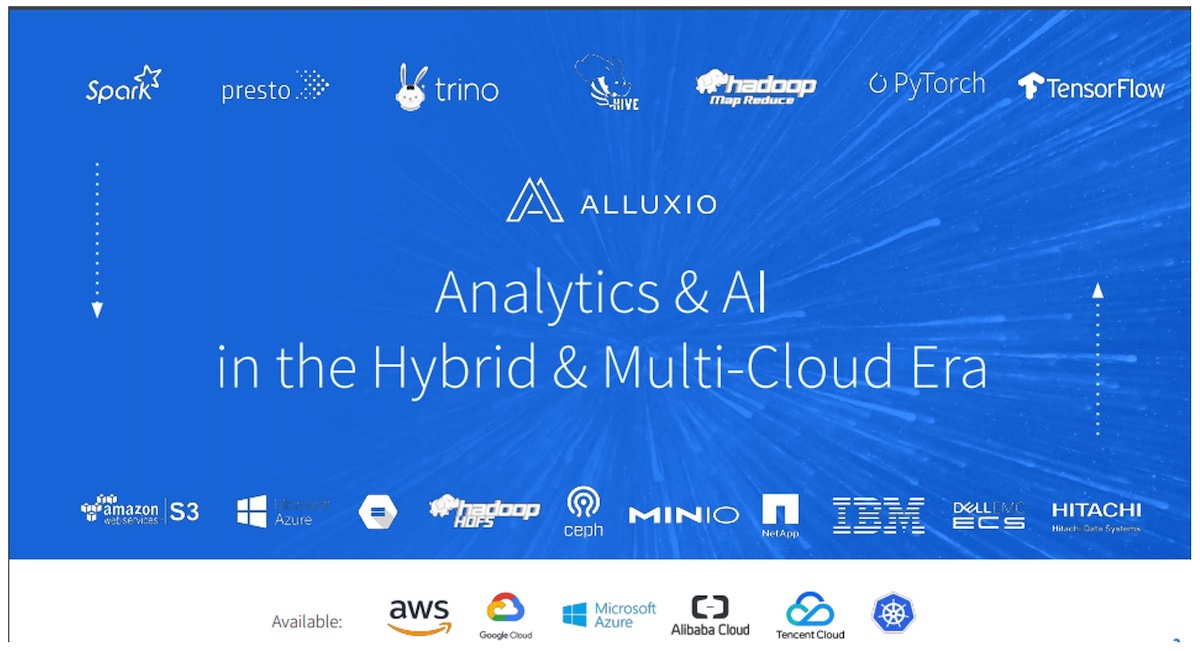 For years migrating and moving data has been known for being time consuming and never ending. As environments have changed, so has the way in which data is processed across multiple platforms. But how can it be controlled, stored and accessed easily and efficiently?
As automation is playing a much larger role in the IT industry, it's time to find a new way to move data. Alluxio was founded in 2013 as an organization specializing in orchestrating data for compute in any cloud. They also manage to unify data into specific silos that can be accessed both on premises or in the cloud making the data accessible anywhere, anytime.  
So Much Data, Not Enough Storage!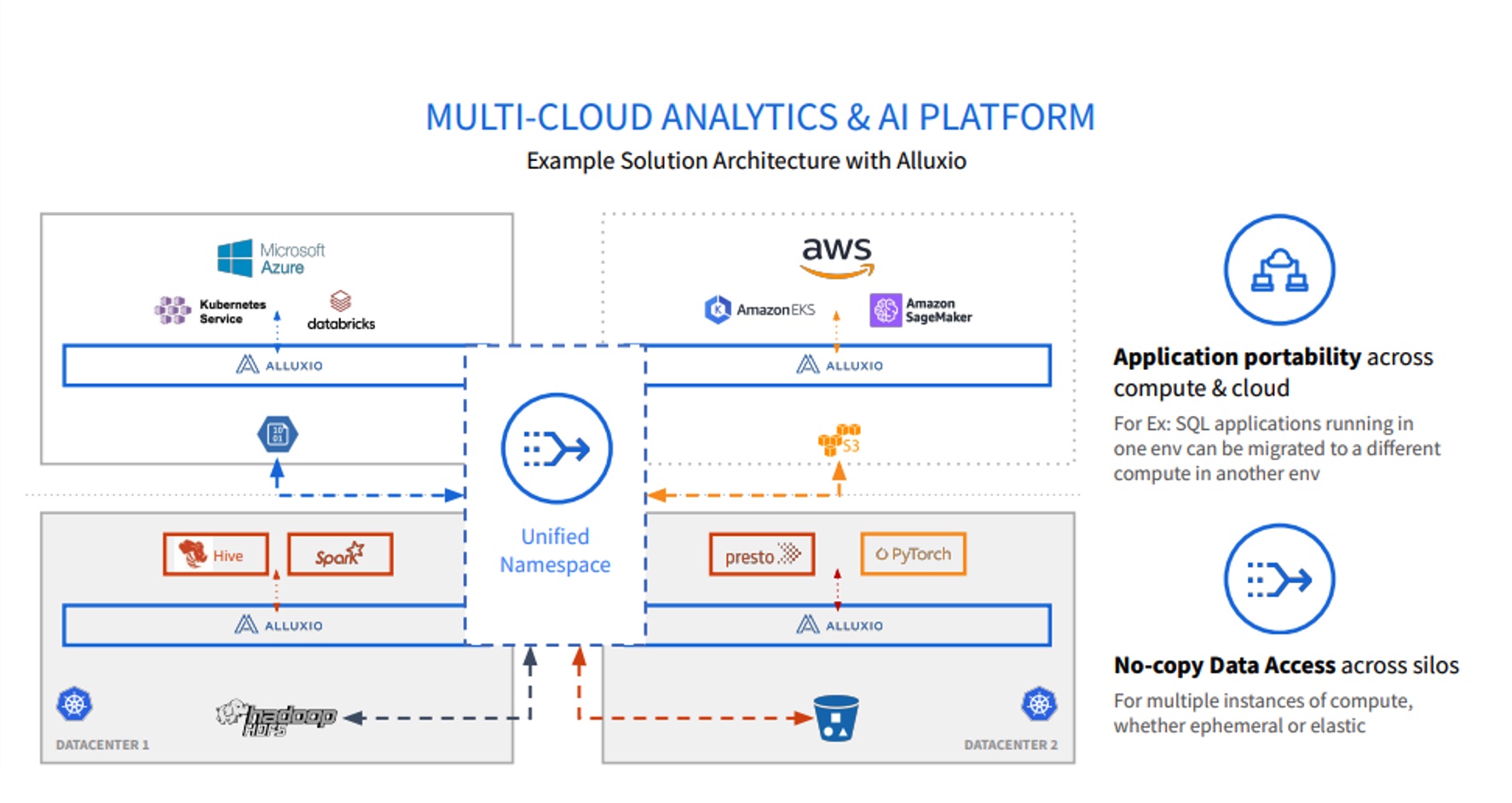 When IT personnel are waiting for the final backup to run and to save to either a repository or tape backup, too often, some of the files fail to backup, or worse, don't save at all. By that time, they've already wasted a large amount of time on a process that could have been better tailored to the environment, and be much cleaner in storing and accessing data.
Simple and effective are always better, whether it's a solid network design, storage solution, or plan of action. The fewer steps, the less chance of error. Through automating additional tasks, the overall picture can be tweaked to assure much greater success on a larger scale.
You Can Keep Your Data, But Not Your Head in the Clouds!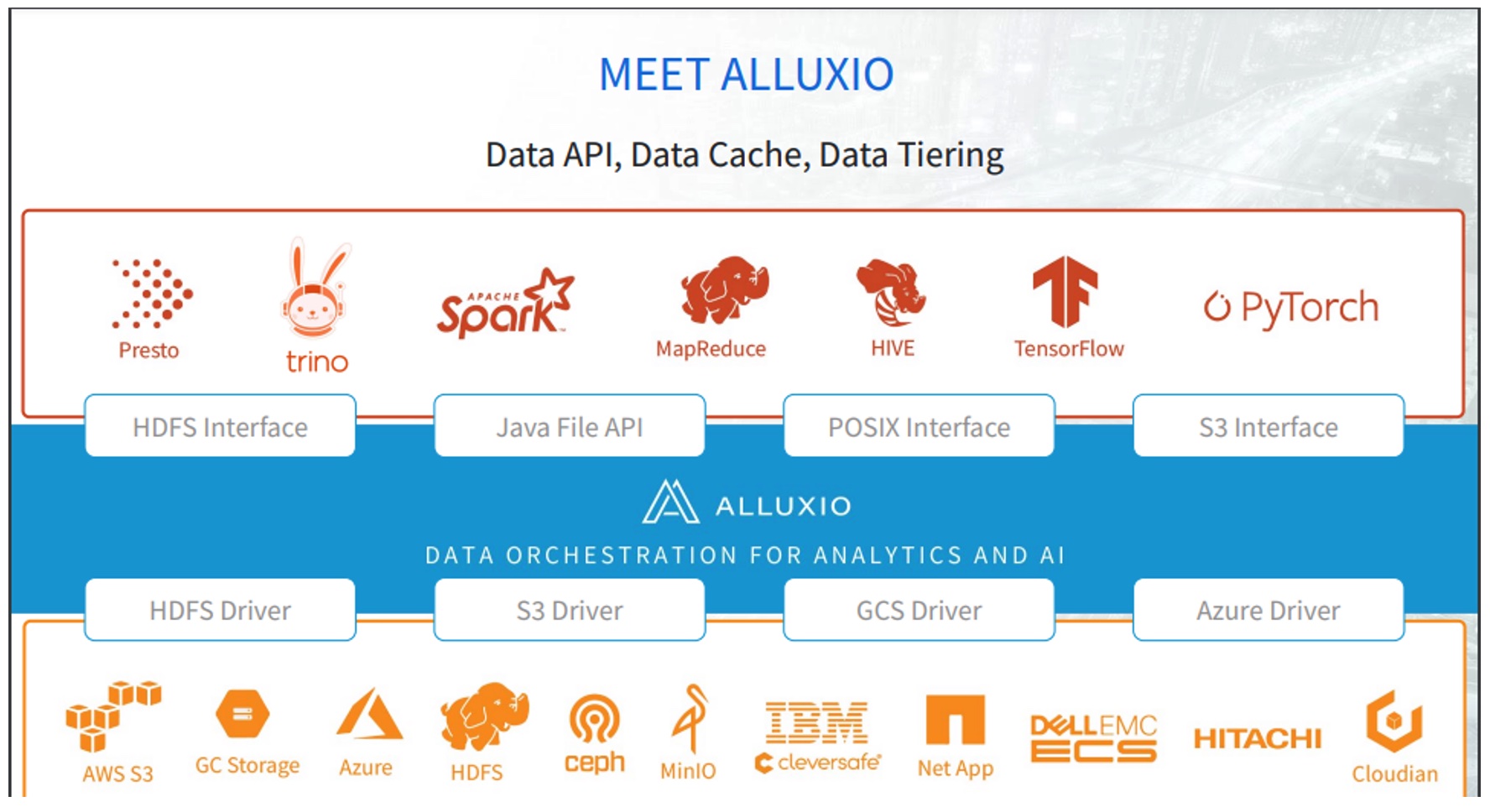 A new way to alleviating these issues is available. Alluxio specializes in simplifying the challenges, and it also manages to bring together a solution that will allow both flexibility and provide assurance to never lose downtime or miss a single piece of data.
Alluxio's main focus is to increase consistent performance and individual object performance. But it also targets HDFS and object store data and provides the option to make it accessible anywhere, within any environment regardless of where its stored.
Alluxio's difference comes in three areas. First is the Data API, how users access and sort data in a compiled way and manage to address it on a much larger scale. Next is data caching. Last but not the least, data tiering provides the means to focus on cost containment and making sure that users get the most out of their storage solution. With its newest version, Alluxio manages to improve its established platform with a few useful features.
My Oh My Its Alluxio 2.9!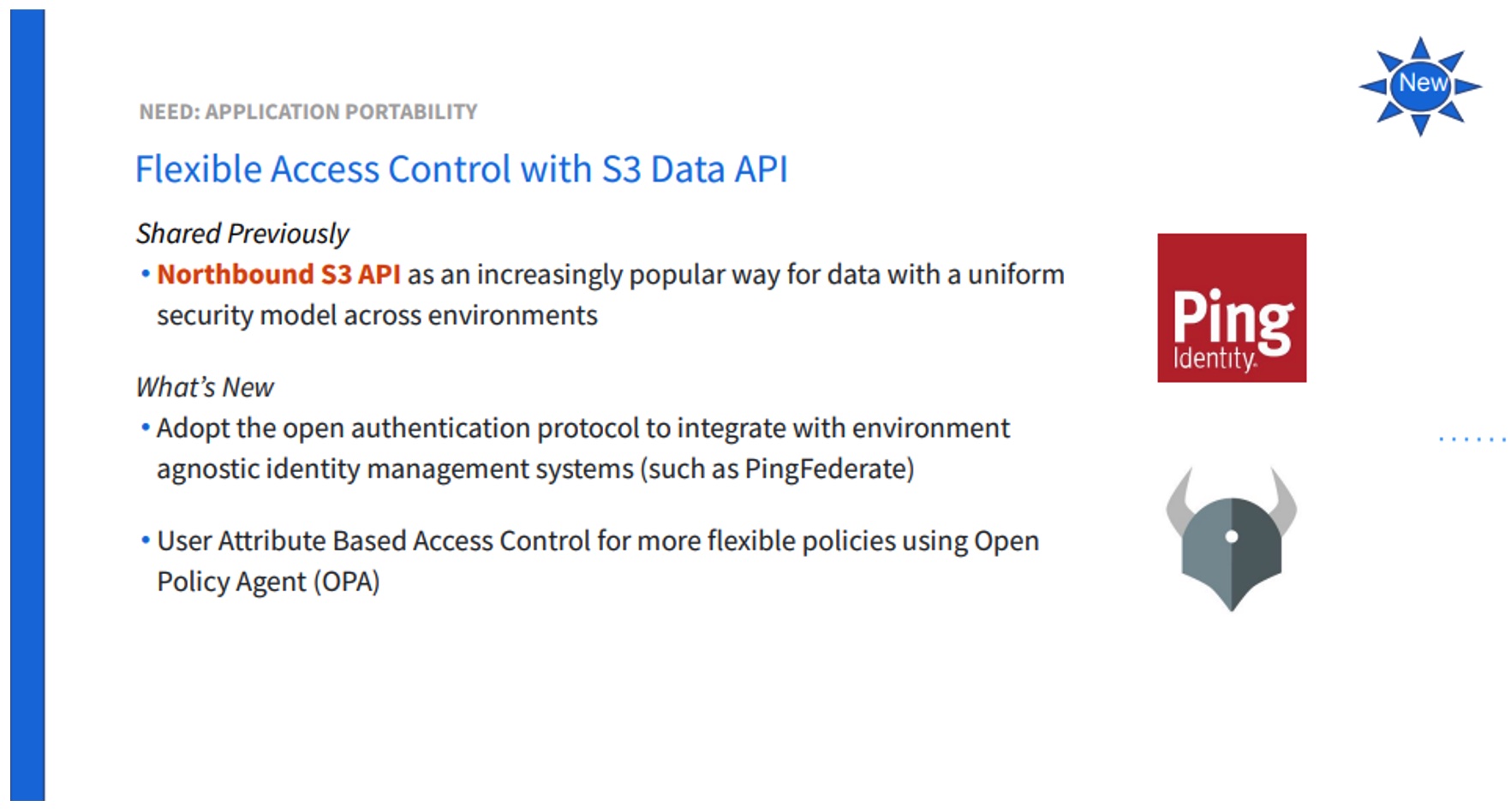 Alluxio's 2.9 release highlights some keys improvements from previous versions. For starters, Flexible Access Control has S3 Data API integrated into the platform. This allows the authentication protocol to integrate smoothly into the platform and increase security at a whole other level. This gives organizations and their data the assurance of safety no matter where it's accessed.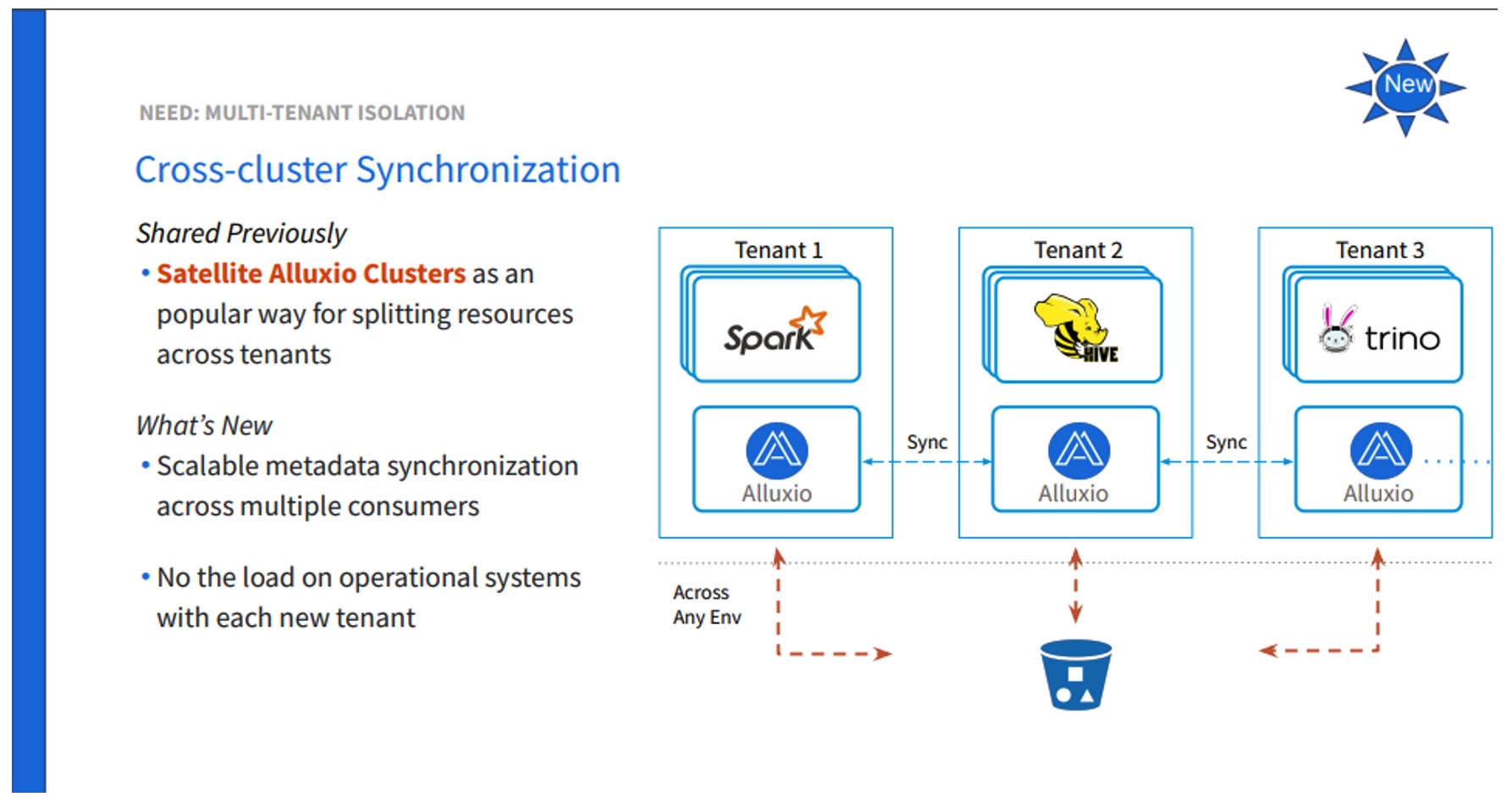 One of the most interesting additions is the Cross-Cluster Synchronization. A valid concern could be such large amounts of data might decrease performance, increase access time, and cause other issues. That is not the case at all. A perfect example of this would be when a datacenter hits a data burst or maxes out. The textbook solution is to backup the data manually, change protocols to assure it could be transferred, while hoping for the best. With this solution, it is possible to simply spin up an instance of the Alluxio service that can utilize the same protocol. Once the system is stood up, the data can be moved into that same platform and made ready to access. This is similar to spinning up a VM in a virtualized environment just with data– that's quite incredible!
There is also the Multi-Tenant Kubernetes Operator to consider. It will allow a huge increase in the number of clusters users can both manage and deploy.
Conclusion
Having data portability is key in today's environments. Running one instance of the service per tenant will not only avoid bogging it down, but assures you don't have to load any additional systems, features, or anything else on each additional tenant. This itself means less resources and more performance. Alluxio's goal was to provide one solution with a clear and concise view of all the organization's data in real time wherever needed. Alluxio has achieved that reality at an entirely different level as the next steps into the future of storage are taken.