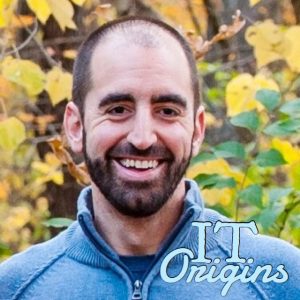 Ken Nalbone is a Solutions Architect at a Midwestern VAR and Service Provider.
You can follow him on his blog, Twitter, or LinkedIn.
In this installment of IT Origins, we had the good fortune to talk with Ken Nalbone. We discussed how he went from wanting to own a drum store to a career in IT. Along the way we discussed the impact of getting his Masters, why the principals of coding are more important than a specific language, and the importance of LAN parties.
Podcast: Play in new window | Download (Duration: 14:52 — 10.7MB)
Subscribe: Google Podcasts | Stitcher | RSS | More
For Ken's book recommendation, be sure to check out IT Architect: Foundation in the Art of Infrastructure Design: A Practical Guide for IT Architects.