Cloud Field Day 18 brought together a great delegate panel, and many of these joined Nathan Bennett for an "after-action report" immediately following the event. This panel included Field Day delegates Nathan Bennett, Eric Wright, John Hildebrand, Chris Hildebrandt, and Ken Nalbone. Later, Matyáš Prokop, also a Field Day delegate, and event organizer Stephen Foskett joined in. Check out the full video below, and read on for a summary!
Juniper Networks was in the spotlight, introducing AI integration into Apstra. Their Terraform demonstration and AI clustering solutions received positive feedback, emphasizing Apstra's solid product and unique use case. The focus on customer feedback and potential for future success highlights Juniper Networks as a forward-thinking tech company.
Mezmo, in a special Field Day Introduction session, presented its telemetry capabilities and consolidated approach. Attendees praised the user-friendly interface and recognized Mezmo's potential for future growth. It's exciting to see new players entering the tech arena with innovative solutions.
Prosimo stood out with its network automation and cross-cloud capabilities, hinting at further integration with data centers. The tech world is evolving rapidly, and companies like Prosimo are making strides to keep up.
VMware, a long-standing player in the industry, shouldn't be written off. They're adapting to the multi-cloud environment and are well aware of the hurdles they need to overcome to stay competitive. VMware's transformation journey is a testament to their determination to remain a significant player.
WEKA, a data solution for AI, ML, and HPC, showcased a unique architecture tailored to specific use cases. WEKA's emphasis on efficiency and cost reduction, along with their sustainability message, resonated well with the audience. The software-based approach they employ offers flexibility and optimization for their users.
Fortinet impressed with their automation and API mapping capabilities, particularly their ability to self-document undocumented APIs. They made a compelling case for using their WAF over cloud provider offerings, underscoring the importance of well-documented APIs in application development. Fortinet is undoubtedly one to watch in the security space.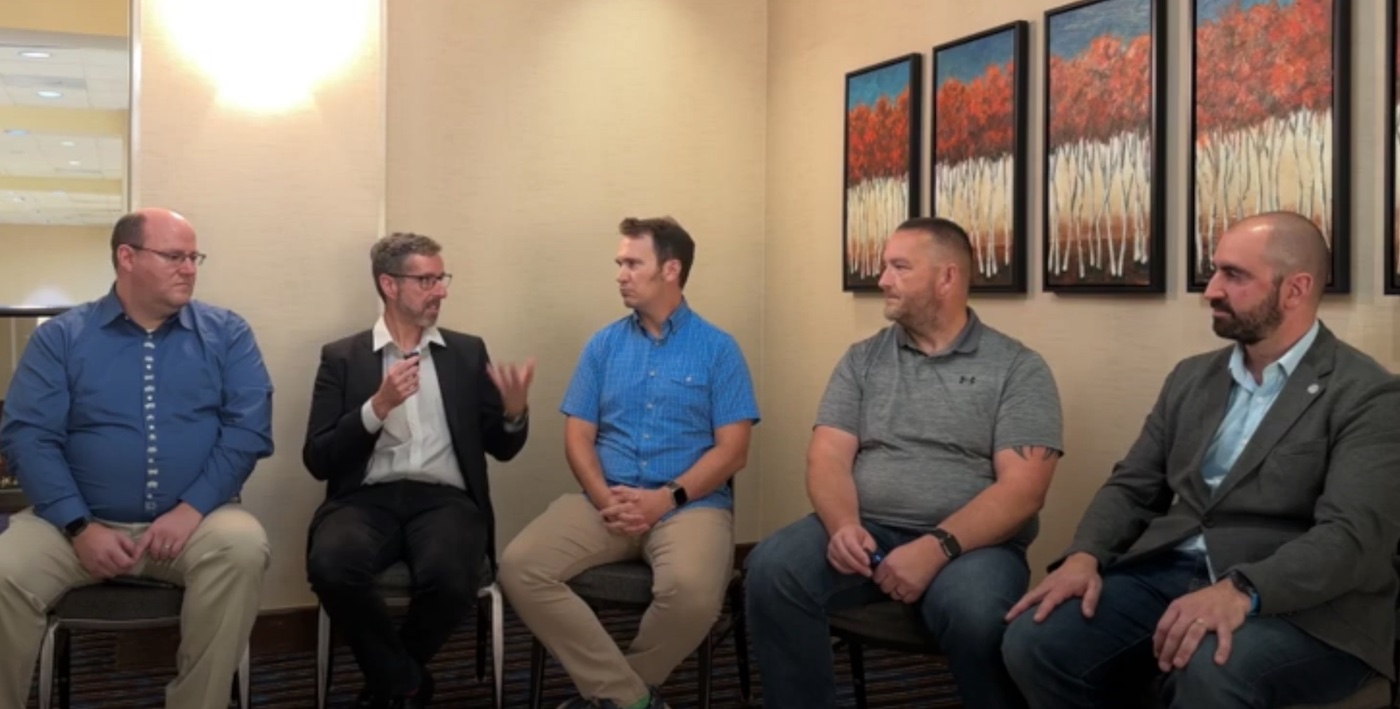 In conclusion, Cloud Field Day 18 was an opportunity for the delegates to explore a wide variety of solutions and witness the evolution of the enterprise cloud. With established players like Juniper Networks and VMware, alongside newcomers like Mezmo and innovative companies like WEKA and Fortinet, the future of technology looks promising! Special thanks to Nathan Bennett for organizing this after-action video!