Managed Service Providers are constantly facing new and unsurmountable challenges in today's market. Very few companies in the IT space are invested to their cause. We recently had the opportunity of speaking with the team at Zadara who seems to have not only noticed this struggle, but also devised a strategic solution to the problem.
MSPs Need More Opportunities of Growth
Growing as an MSP is hard, period. For one, the business model has its fair share of inherent challenges. For another, since hyperscalers have taken over the market, MSPs have been overshadowed. Without the wherewithal to compete against the big providers, their existence in the same eco-system as the big companies is bound to get increasingly marginalized. The option of working with them isn't very helpful either. That leaves them with two options in terms of infrastructural growth – one, they can scale their infrastructure with colo providers or, deploy on a hyperscaler of their choice. Both have their individual sets of disadvantages.
With hyperscalers, low latency is not always a privilege, given that they have so few Availability Zones. Secondly, their pricing is unpredictable and prohibitively expensive. Things like high egress fees can make it even worse. And with colo providers, there are CapEX investments, cost involved with spinning up a site, overheads of equipment management and last but not the least, prolonged Time To Market.
Zadara's Solution for MSPs and a New Partnership
Last year, Zadara launched an on-demand edge cloud service that is built exclusively for MSPs and hosting providers. A partnership program that invites MSPs across geographical locations to partner up with each other to offer on-demand IT services to their respective customers. It includes new revenue streams to make it optimally profitable for the participants. More on it ahead.
A 2021 Gartner Magic Quadrant for primary storage, Zadara recently signed a partnership with Seagate whereby, it will make its zCompute products available through Seagate's Lyve Cloud. The partnership was announced early this year.
Zadara's Federated Edge Program for MSPs
A program that has existed since the April of 2021, it gives participating MSPs the opportunity to earn extra revenue from companies all over the world seeking to consume their services, on top of the margin they make from hosting Zadara-based resources. Zadara supplies the global infrastructure required for this on demand through the Federated Edge network.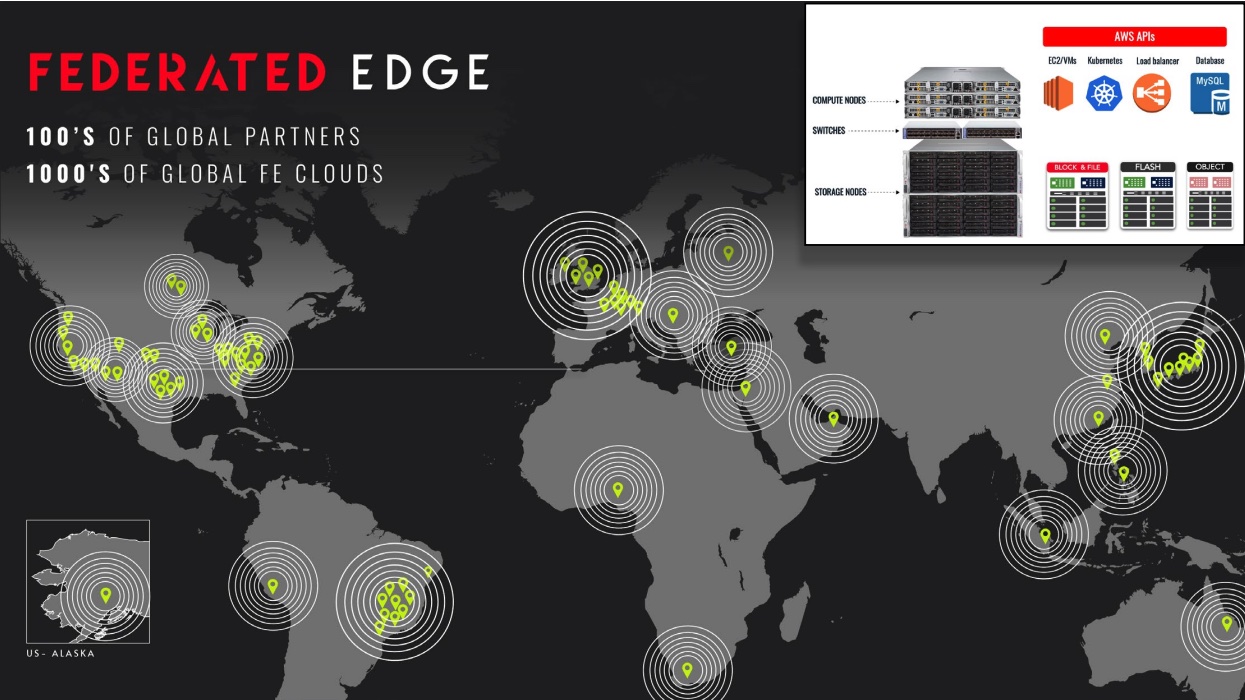 By participating in this program, at zero CapEx, MSPs can go around the alternatives of deploying in colocations or building new data centers. A pay-and-use model, it enables businesses to gain access to a global infrastructure to run location-specific workloads. Devised to encourage MSPs to share and increase their earnings with their partners, the program also enables small and mid-size MSPs to comfortably coexist with big public cloud providers in the same space.
New Additions to zStorage
Zadara is known in the industry for its cloud services. Zadara Edge Cloud services has three key components – storage, compute and networking. From Storage, which has always been their specialty, Zadara has now moved into computing with zCompute, an approach that is a mainstay in all its current and future products and solutions. Zadara's is a fully managed service which includes hardware and software upgrades, software patches and more.
In the past few years, Zadara has introduced some new features into zStorage , one of which is auto-tiering. Auto-tiering ensures efficient use of the zStorage Flash Array by automatically sending less accessed data to hard disks and saving the hot data to flash drives, thus minimizing the premium for flash drives.
With zStorage's volume Quality of Service (QoS), users can set an upper limit per volume so that workloads running parallel to one another do not affect the performance of the VPSA. Thus by resolving the noisy neighbor problem, it delivers multi-tenancy efficiency for disparate critical workloads.
In conclusion
A lot has been happening at Zadara, not the least of which is the Federated Edge program. Zadara's edge cloud services on demand for MSPs have two key positive outcomes, in my opinion. First, it enables MSPs struggling to thrive in a vastly competitive ecosystem. Second, it gives them access to a public edge cloud infrastructure for greater global footprints. As a bonus, it enables businesses to mitigate data sovereignty concerns of customers. That combined with the revenue opportunities, it is a great program for small, medium and large-size MSPs. Special thanks to Steve Bohac for speaking with us and Dina Petrosky for facilitating the meeting.
Read more about the Zadara Federated Edge program on their website. For more exclusives like this one, keep reading here at gestaltit.com.