Time series applications are gaining traction with diverse industries nowadays. Once a very niche space, Time Series is now becoming a part of mainstream business. One can easily tell that from the whole industry of time series databases that is shaping out surrounding it. With the big players in tech stepping in, the future of Time Series looks promising.
Tackling the Massive Inflow of Real-Time Data
The Internet of Things devices dump trillions of data points in the data pipeline every second of the day. That data assumes a ginormous size just inside hours. Arranging and archiving all that data is a non-stop process that demands a storage system that has speed, scalability and retrieval support higher than normal storage systems. Only then speedy and systematic retrieval of data to use in complex analysis can be assured.
The key problem with time series datasets is that storing that amount of data the typical way in relational databases costs a fortune. With exabytes of data generated every day, the cost of storage compounds to a figure so huge that many companies find themselves inching towards the decision of getting rid of valuable data to save cost. What businesses need is a cost-effective solution that enables faster storing but at a fraction of the cost.
Time series databases have been a huge help in this. A time-series database is like any other database with one exception, it lets you dump data that is timestamped in a format that supports swift insertion and eviction. It's a platform where developers can build time series applications and DevOps can access data to use for critical analysis.
The Time Series Space as of Today
Although still a very unique category, the numbers of vendors in TSDB space have grown by leaps and bounds in the past few years. Currently there are some 30 companies in the industry that have their own TSDBs. According to g2.com the top free time series databases of 2022 are InfluxDB, Druid, Trendalyze and QuestDB. Others like Wrap10 and FaunaDB appear further down the list. Since 2020, Amazon too is in the game with its Amazon Timestream.
As common as it is in the IoT space, monitoring and analyzing sensor data coming from IoT devices is not the only use case time series databases have. There are lots of use cases outside of IoT, a couple examples being predicting stock prices and tracking assets. Financial organizations and industrial applications are two of its biggest use cases right now. So to cut it short, any business that does predictive data analysis from customer behavior prediction to predictive maintenance to sales prediction and what have you can use TSDBs to their advantage.
InfluxDB – A Notable Mention in Time Series Databases
InfluxDB is a very familiar and widely-used database in the time series space. Invented some 9 years ago by founder and CTO Paul Dix, it started out as an open source platform. Today with 200 employees and 1500 contributors, InfluxData also has a closed source cloud and an enterprise edition of InfluxDB. InfluxDB has over 2000 paid members globally. According to multiple surveys, InfluxDB ranks first among the best TSDBs at present.
We recently sat down with Tim Hall, VP of Products, InfluxData to talk about the company's current and future endeavors. We learned that InfluxData is determined to stay at the top with InfluxDB, and is working on making it more intelligent and user-friendly while digressing into other things like a multi-tenanted cloud solution. 2021 was their "Time to Awesome" when they focused their energy on making InfluxDB the most powerful Time Series database out there.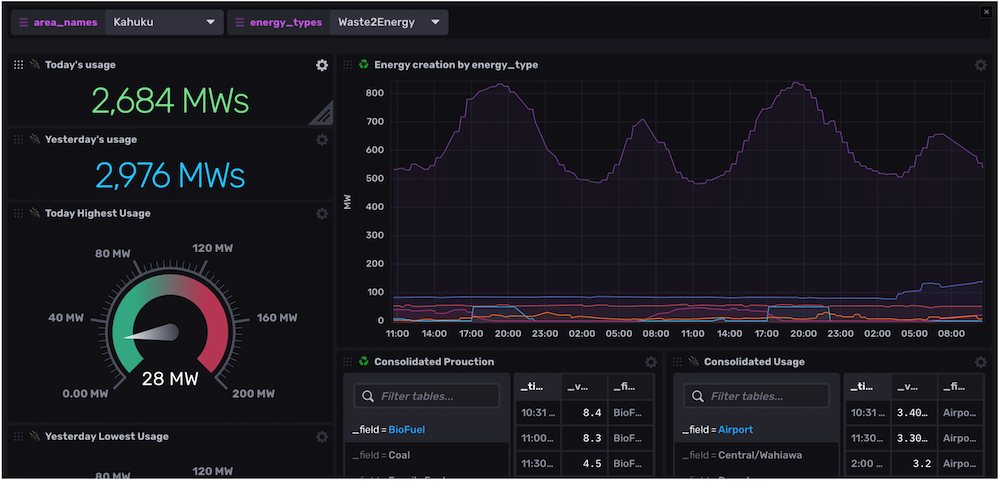 InfluxDB runs in a light's-out mode, in that it can be installed anywhere, in a server or outside. Injection and eviction of data happens both at scale and speed in InfluxDB. Catering to both regular and irregular time series, it is a platform built with cost as a priority. It enables users to set their own retention policies based on the frequency of data accumulation and storage capabilities of their devices.
In Conclusion
The benefits of time series databases far exceed complex data analysis. A TSDB takes the multi-faceted and high-tech process of data lifecycle management and turns it into simple science. It receives assorted data and classifies it into recent and historic data and archive them in accordance with the users' config policies.
In my opinion, time series databases that have capabilities to process data streams down to atomic data at a lightning-fast pace and have value pricing will win out in the end, and in that context InfluxDB is surely deserving of commendation. As a startup only 9 years old it has already situated itself front of the line and is doing great in giving users a platform that is flexible, fast and performant. That's all users can ask for, really.
Be sure to check out more Exclusive articles like this one at gestaltit.com.