2020 was a crazy year. For some companies, it was a disaster; however, for others, it was a banner year. One such company that benefitted from the topsy-turvy 2020 was DDN (DataDirect Networks). We had the chance to sit down with members of the DDN team to talk about how they were able to capitalize on the state of the IT industry following the COVID-19 pandemic through key expansion and demand generation efforts.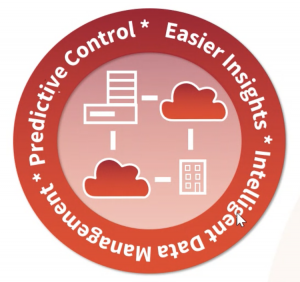 Making the Most of a Pandemic
Unlike other industries, which had to completely adapt their models to maintain business continuity amidst the changes brought on by the pandemic, the IT/tech industry saw something of a boom. This was largely due to the fact that, as many organizations were forced to work remotely for health and safety reasons, the products offered by the industry proved invaluable to making that digital transformation a successful one.
As such, many tech companies found success despite the tragic events of the past year. We saw mergers, acquisitions, and takeovers that completely changed the IT landscape. Remote work paved the way for expansions in cloud technologies, data generation, and AI applications, all of which providing springboards for tech companies to take advantage of.
DDN's Expansion
Privately owned since 2002, DDN wouldn't necessarily be considered a household name over the last decade, but in the past couple of years, they have made several key tactical decisions that have catapulted them into the limelight. For starters, after becoming a tech "unicorn" in 2017 (that's a company with a valuation of over $1BN), DDN made three key acquisitions: Tintri in September 2018, Nexenta in May 2019, and Western Digital's IntelliFlash division (formerly Tegile) in November 2019.
When looked at separately, each company acquired represents a different portion of the storage industry: virtualized, software-defined, and Flash, respectively. When viewed in the bigger picture of DDN, however, the acquisitions represented a major step forward, fully realizing DDN's Tintri Enterprise Business Unit.

With the Enterprise Business Unit, DDN was able to target some of the biggest names in the industry, forming partnerships with Nvidia among others. A full storage solution stack under their belts, DDN revolutionized the high-performance computing space by expanding the capabilities of the data center to include high-volume hybrid cloud and AI applications.
Ringing the Bells of Success
Armed with their new acquisitions and partnerships, DDN was ready to focus on driving value for their customers. Because they are founder-owned with over 5 years of continuous growth and profitability, DDN doesn't have KPIs sent down from the top they need to meet month-to-month. Instead, they work with their customers to find what ways DDN can expand to best meet customer needs.
Beyond that, while riding the wave of momentum detailed above, DDN honed in on the IT channel to increase visibility and traction. Doing so allowed them to expand demand for their product line, all while still keeping the customer in the foreground. This value-driven approach led to a $400M topline as of February this year, marking great success in the face of all of the awfulness brought on by the pandemic. Around the same time, DDN was able to launch their new AI capabilities at Nvidia's GTC 2021, marking a new era of capabilities through hot node and hot pool technologies.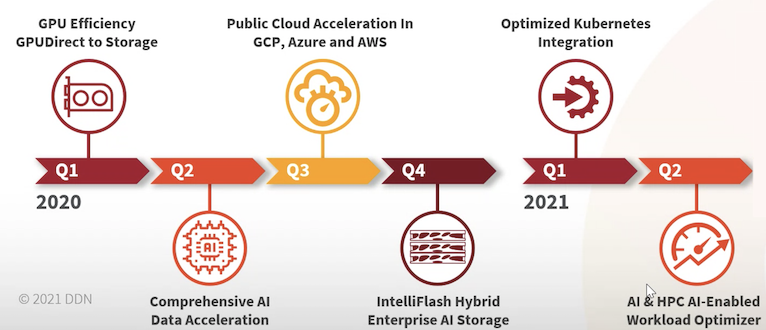 As shown above, DDN consistently delivered new innovations every quarter for the past year and a half and plans to move into H2 of 2021, building off of the capabilities of each of their acquisitions in concert to provide the greatest possible value for their customers. Ultimately, those moves paid off, enabling DDN to keep growing while giving their customers the most bang for their buck.
Zach's Reaction
I applaud DDN for the work they've done over the past several years to not only carve their name into the enterprise IT space, but do so with aplomb. Special thanks to DDN's James Coomer and Kurt Kuckein for taking the time to speak with us about all of the wonderful work the team has been up to over that span. Additional thanks to Jordyn Amazeen for setting the conversation up.
If you would like to learn more about the growth and product line of DDN, be sure to check out their website. For more exclusive insights into the state of today's top tech companies like DDN and others, be sure to read more here at GestaltIT.com.