We're excited to announce that we're working with NGINX to present a special event!
Typically, NGINX would hold a three-day, in-person user event in September, but the current state of the world and COVID-19 has eliminated this possibility. Instead, NGINX is now hosting a "Not Conf", which is an event for application teams, by application teams. Although the event will not be in person, it is now virtual and more flexible to accommodate everyone's schedules. The best part – it's free! Join Tech Field Day at NGINX Sprint, September 15-17, 2020!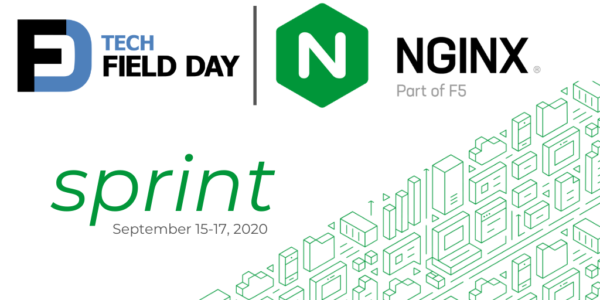 This event spreads across three days, but it's actually just a few hours of content and engagement. Rather than being like a typical in-person event, this is a virtual event where you can pick and choose sessions you want to be a part of. Of course, this allows those in the community to engage virtually in ways that are not possible with a regular, in-person conference.
The Field Day delegate panel will also be part of Sprint all three days, with a special Field Day Roundtable on September 15, Field Day Demos on September 16, and the Hackathon on September 17!
To learn more and register for free, visit NGINX Sprint 2020.
NGINX comments:
Save the dates! This September 15 to 17 NGINX is hosting a series of virtual events, which we're calling NGINX Sprint. Why are we doing this?
Read more at NGINX: Join Us at NGINX Sprint 2020