The idea of a contactless store may not have seemed like such a good idea a couple of years ago, but today, our habits are being completely changed due to the pandemic. "Grab-and-Go" retail outlets now seem like a very practical business operation and could potentially make a big impact in 2021. People can complete their shopping trips without having to come into contact with a single person, not even a cashier. AiFi appears to be quite invested in making autonomous retail the new norm this coming year and is automating hundreds of stores in every region.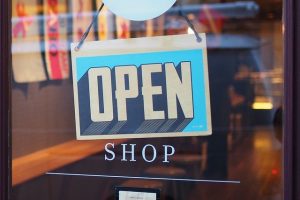 This pandemic has created a boom in online commerce. While most grocery stores and supermarkets have self-checkout lanes, they still need a cashier to do manual overrides. Scanning errors are another issue with typical self-checkout lanes. It has been found that about 20% of the transactions with basket items of 18 items are likely to have errors, and this increases significantly as basket size goes up as well. This is another appealing aspect of autonomous retail is that the systems they use already achieve over 90% accuracy on transactions. The convenience, as well as the need for "social distanced" shopping, makes autonomous retail outlets very promising in 2021 and you should expect many to pop up in areas near you.
Kurt Marko comments:
A look at the technology, benefits, linkage to 5G and prospects for the proliferation of 'grab-and-go' retail outlets in the coming year.
Read more at Diginomica: "Grab-and-go' – Why Autonomous Retail is Ready for a Breakout Year