Seagate has announced a breakthrough that has taken years to successfully complete; two custom RISC-V processor cores, one of which is for high performance, and the other for area.
Originally designed to simplify chip design and get everyone on the same page, not for any major tech game-changing, the open source RISC-V blindsided the industry in November 2020 by becoming exactly what it wasn't supposed to be, clocking in speeds of 5 gigahertz while running in far less power.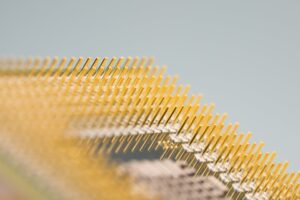 This latest innovation from Seagate could be the doorway to many more exciting developments using RISC-V. Watch this space.
Chris Mellor comments:
Seagate says it has, after several years of effort, designed two custom RISC-V processor cores for what seems a range of functions including computational storage.…
Read more at: The Register Seagate says it's designed two of its own RISC-V CPU cores – and they'll do more than just control storage drives