Slack recently announced an expanded partnership with AWS. The company has already been using the public cloud giant for its backend for a while, and had some penetration into their workforce, with individual business units using it in part. Now Amazon will offer Slack to all employees, which is nothing to sneeze at with their over 800,000 strong workforce. Slack will also adopt Amazon's Chime video call backend into their app. Slack's video calling has always been a little lackluster, so hopefully, this can benefit both parties. And AWS will bring further integration into Slack targeted at developers, letting them do some more advanced AWS management and notifications while within Slack. The question is, will Amazon eventually target Slack for acquisition?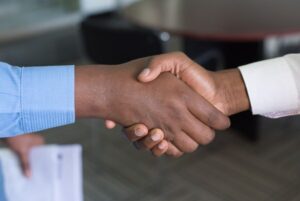 The growth of Microsoft Teams over the past two years has been impressive, if somewhat unsurprising. "Microsoft releases a successful productivity service that's tied into Office" is hardly a breaking news story. But it's been interesting to see the company do it in the face of a seeming front-runner in the team messaging space, Slack.
During the COVID-19 lockdowns, Microsoft Teams was one of a number of productivity services to see big growth spikes by both free and paid users. A lot of it probably has to do with organizations paying for Microsoft 365 already and then just using Microsoft Teams as it became imperative while working from home. Slack's paid users also grew, but not nearly as fast as its competitors.
This highlights the perils that Slack may continue to face as it continues to compete with Microsoft. And while Google seems like they endlessly flail at turning the Hangouts brand into a product that people ever want to use, their G Suite messaging play is always nibbling at the non-Microsoft market, which is enough to impact Slack for sure.
Amazon may never acquire Slack, they make money as long as Slack keeps using AWS. But Amazon doesn't have a competitive offering to Teams, and a lot of organizations are more than happy to be a single Microsoft Azure and 365 shop. If Amazon were to acquire Slack, it could form the basis of something like a Prime for Business bundle of productivity services that could perhaps compete with Microsoft 365, or at least muddy the waters for decision-makers a bit. Amazon would still have an Office sized hole to fill if they went that route, but the deepening of their Slack partnership is interesting.