Hyperconverged infrastructure might not be the shiny new hotness in IT these days, but that doesn't mean it isn't vital to how organizations scale and provision their infrastructure. Indeed, some would say a dying down of the hype has proven how much of a stable piece HCI has become in the larger IT landscape.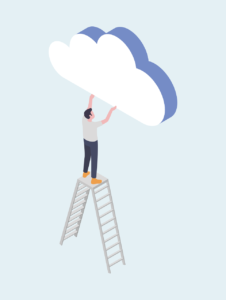 Nutanix added another bit of validation by now working with Amazon Web Services to offer bare metal Nutanix instances in the cloud. Outside of Acropolis fans, why should you be excited about this? Well, Nutanix is pitching it as a way to shift workloads from your on-premises Nutanix clusters to the cloud without having to refactor. I'm always wary of the long term effects of cloud lift and shift, but it's undeniably convenient for organizations looking to migrate some workloads to the cloud to have the familiar Nutanix waiting for them there.
Given how shifting to the cloud has become even more imperative during COVID-19, this could be an easy way for organizations to scale while infrastructure isn't as traditionally available. There's no word yet about whether Nutanix will bring this offering to other public clouds. Since it took VMware a few years to cover the big 3 public clouds, I don't expect Nutanix to have new offerings available overnight.