Migrating across datacenters is a project that involves considerable complexity and a relatively short window. Unless you can afford to have a downtime longer than a few hours during which all your applications and services would be dead and your data unreachable, the whole thing has to be accomplished as fast as possible. Of courses factors like distance, latency, bandwidth and such things have the final sway over the outcome, but it is possible to wrap things up at minimum time and pain. Enters Pure Storage FlashArray ActiveCluster.
A pretty useful component that can make switchovers from one datacenter to another free of headache, the ActiveCluster gives users full control over the migration enabling them to preconfigure, synchronize and run tests in a flawless manner. With few missteps and a bit of preparation, everything can be back up and running within the estimated time. Pure Storage support can set up Active Clusters between the two datacenters beforehand. But first you want to check with the guys at Pure Storage SE about whether your migration plan is actionable and at what cost.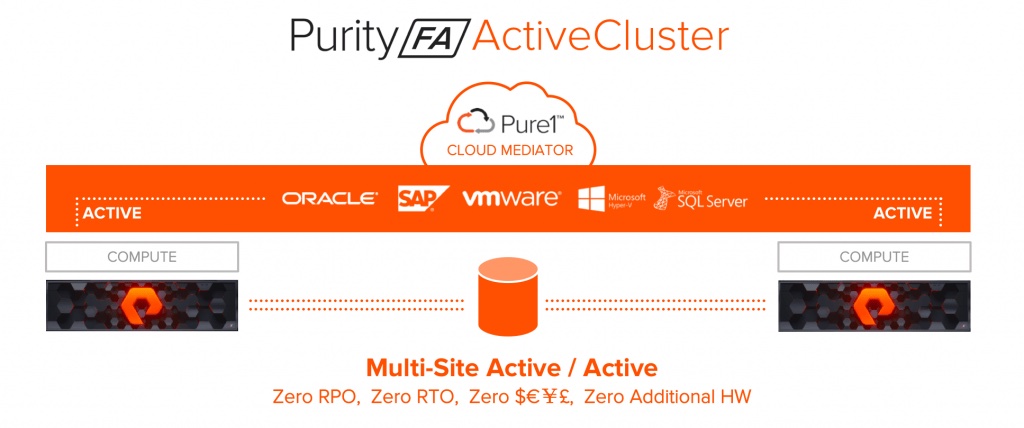 If you are in the middle of planning a data migration across datacenters, an article that'd be a good idea to glance through before getting started is Consolidating Datacenters with Pure Storage Flash Array ActiveCluster. In his instructive essay on data migration, Jon Klaus, a delegate for Tech Field Day accounts his own experience of consolidating datacenters with insights on the things he missed and the things he did right.
The complexity of this project was mostly on the network and "BU carve-out" side of IT, but also featured a very cool Pure Storage FlashArray ActiveCluster component. In fact, using ActiveCluster technology ensured that we kept it all very simple from a data migration and risk perspective.
Read his full article Consolidating Datacenters with Pure Storage Flash Array ActiveCluster on his blog FastStorage to get pro tips and tricks on data migration.