If you are a tech conference-goer living in the States, you'd know that Cisco Live 2022 just happened in Las Vegas. The event that started June 14th was the first-ever hybrid (part-in-person and part-virtual) Cisco Live conference. The event was focused on networking and security, the space Cisco rules in. Thousands of people from the tech sector from all over the US and overseas attended the conference. This year, the speakers included Cisco CEO Chuck Robbins, Pharell Williams and actress and comedian Mindy Kaling.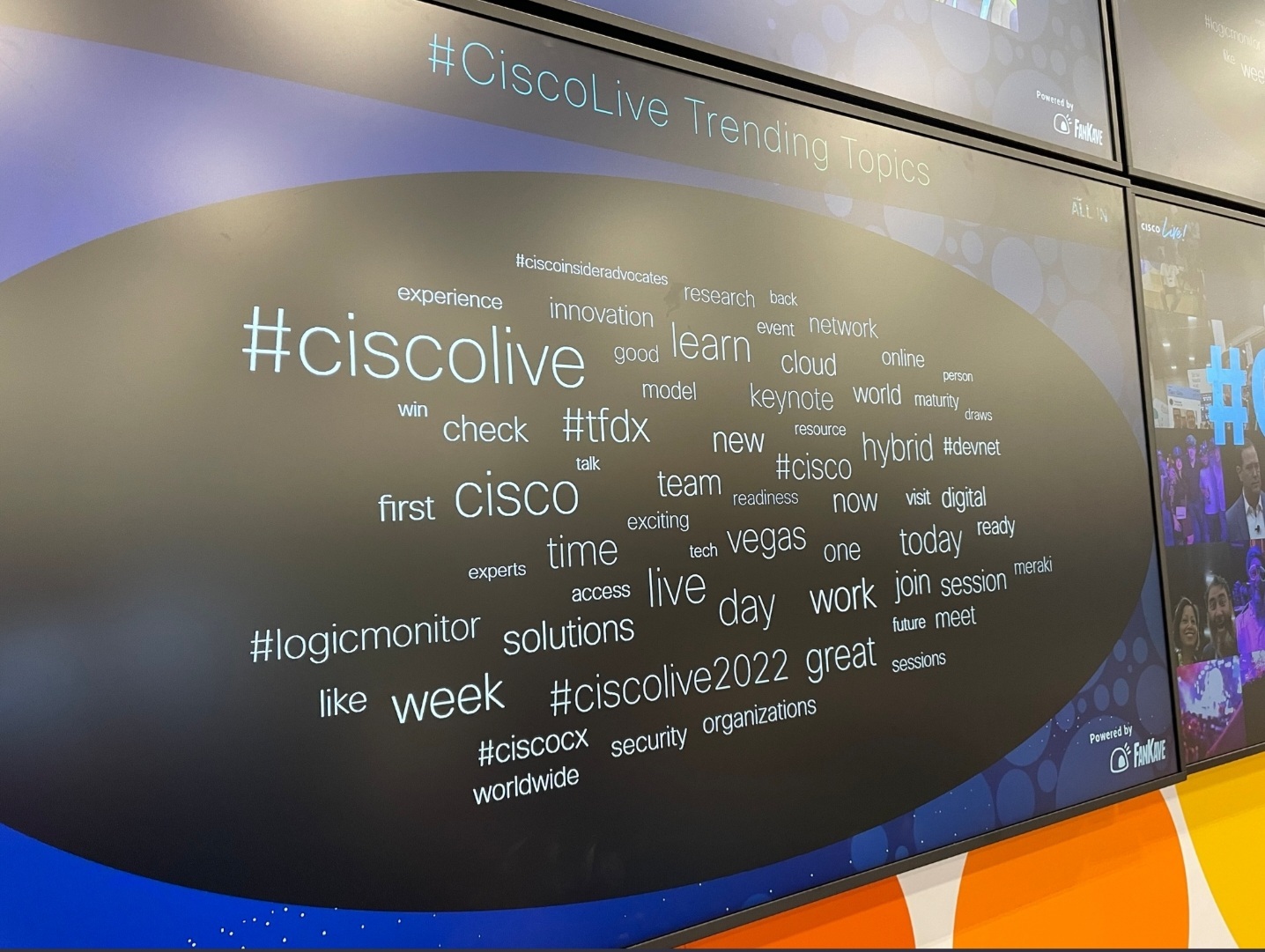 At the event, Cisco gave previews of some of its forward-looking technologies that are soon to find their way into Cisco's product line. There were other announcements and presentations surrounding networking and security. Along with new innovations in collaboration with other providers in this space, Cisco also announced enhancements for some of its existing products on the portfolio. Names of AppDynamics, ThousandEyes and Meraki came up more than once. Overall, it was an interesting event in terms of updates and in-person interaction.
If you are interested to know the big keynote announcements with which Cisco kicked off the Cisco Live 2022, be sure to check out Drew Conry-Murray's article – "Cisco Live 2022: A Kinder, Gentler, Cloudier Monster?" Drew, a long-time tech blogger and podcaster and a Field Day delegate covers the highlights of the keynote in his article with a sprinkling of humor. He writes-
Cisco Live 2022 in Las Vegas kicked off with executive keynotes, including an address from CEO Chuck Robbins. My takeaways from the keynotes from Tuesday, June 14th are
Check out Drew's blog – "Cisco Live 2022: A Kinder, Gentler, Cloudier Monster?" to read his thoughts on this year's Cisco Live conference and what his takeaways were from the keynote. This year, Tech Field Day was also at Cisco Live 2022 hosting presentations by Cisco as well as other US-based companies like Itential and IPFabric. Be sure to check out the Tech Field Day Extra at Cisco Live US 2022 presentations at the Tech Field Day website.