With the rise of integrating digital technology into all areas of business, organizations need to be aware of how easy it is for security breaches to occur. It only takes one corrupt file, or one weak password, to open the door for hackers or ransomware to take down an entire network.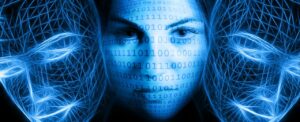 In this post, Chin-Fah makes the case that security and backup must be a priority in every company, especially those that use public cloud file-sharing services like Dropbox and Google Drive. As he explains, it's not the job of file-sharing services to protect your network; you have to condition and alter the behavior of people in the digital ecosystem because they are responsible for nearly all cyber attacks.
Chin-Fah Heoh comments:
Like it or not, files are the most common vector of ransomware. Files are the ones which are encrypted and unfortunately, file sharing is the most common distribution methods spreading ransomware in company networks.

How do these malicious files come into the company? Via emails; via USB drives; via attachments; via clicked mal-advertised websites; poor authentication and privileges implementations and more. Apart from exploits and software weaknesses, almost all lead to the human factor.
Read more at Storage Gaga Misplacing Digital Transformation Priorities