Here's your regular look at what's happening in cloud.
If you'd like to sign up for our newsletter and never miss an update, sign up here!
Featured Stories
Have you heard of this Amazon Web Services thing? The AWS re:Invent 2016 conference recently concluded.  In a lot of ways, their strategy resembles what Netflix does (which ironically runs on AWS). They currently have such a dominant market position, so they can afford to invest in a lot of the smaller use cases. A lot of the features they offered seem to only appeal to very niche cases. Gestalt IT talked with some experts to find out there impression of what Amazon introduced.
ClearSky Data is proposing the opposite of a sneakernet. What if instead of offering a big pile of storage with bad latency, you could simply use your own storage, but distribute it with extremely low latency? ClearSky claims they can deliver this. I sat in on a product briefing to figure out how they represent data quickly using their own cloud.
Read More
It's that time of year again. The weather's turned colder, the days are getting shorter, and the holidays are just around the corner. The crack staff at Gestalt IT have put together a little gift guide for all you enterprise folks out there. Whether you're dreading your office Secret Santa, or you're sick of getting gift cards from family, just point them here for all of their holiday shopping needs. We've put together options to fit any budget, so browse around and buy something for the IT person in your life, or yourself if you really want!
---
Article that made us think this week…
John Herbert writes: Teridion claims to bring cloud optimized routing to dynamic content delivery. The home page continues We go beyond traditional CDN and WAN optimization combining the best of SDN and NFV to generate a better QoS and QoE for customers of cloud-based content , application, and service providers. Got that? Perhaps it's not the most succinct elevator pitch, but Teridion's concept is at the very least interesting, and as a thought exercise it's a fascinating look at how the Internet both enables us, yet fails us in so many ways. Even if the product is not for you, the problem Teridion claims to solve is an good thought exercise in and of itself, and it brings to the forefront the reliance we place on the internet despite the fact that we have no control over how our traffic traverses it.
Read More
---
Events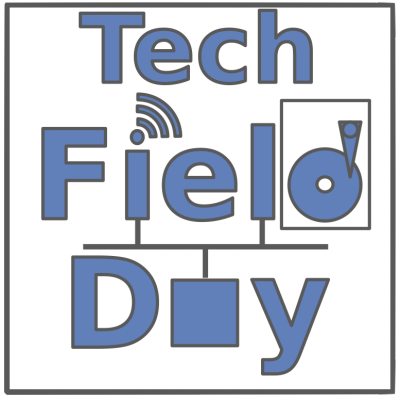 Tech Field Day will be in Austin the first three days of February! The invited delegates will be hearing about the latest in enterprise IT from Robin System, Uila, and Veeam. Make sure to check back with Tech Field Day as more exciting companies are announced. As always, these events are live streamed, with video available on YouTube and Vimeo after the event.
Make sure your calendar is clear this summer for Cloud Field Day, hitting Silicon Valley in late July. In 2016, the event featured presentations from Cisco, Docker, Druva, and Scality. Make sure to check back for more information on presenting companies and delegates as the event approaches.
---
More interesting reads from the community
So, You're Thinking of Moving to AWS – by Melissa Palmer
Reap The Benefits Of IaaS Without The Risks Of Public Cloud With Igneous – by Kasia Lorenc
I Accidentally Started a Blog with Amazon Lightsail – by Rich Stroffolino
---
This week's cloud news brought to you by the team at