Your IT News for the Week of October 21, 2019
Gestalt IT Rundown
Get all the IT news of the week with the Gestalt IT Rundown. This week, Tom Hollingsworth and Rich Stroffolino look at the news from Commvault GO, the increasing attrition in the Libra Association, how AWS made Oracle sad, and why you might want to say "sudon't make me a sandwich." New episodes live on Facebook, Wednesdays at 12:30pm ET.
---
Commvault Talks About The Hedvig Acquisition

Stephen Foskett discusses Commvault's Hedvig acquisition with Don Foster, Vice President of Storage Solutions at Commvault. As Foster explains, the Hedvig software-defined storage product enhances Commvault's offerings and offers a bridge to the cloud. Commvault believes that this solution gives customers and partners new flexibility to purchase a simple, integrated storage solution.
---
Pure Storage: How Do They Do This?
Matthew Leib was a delegate at Storage Field Day Exclusive at Pure Accelerate 2019 in Austin, TX. In this post, he shares what he learned about Pure Storage and his thoughts following the big event.
---
Events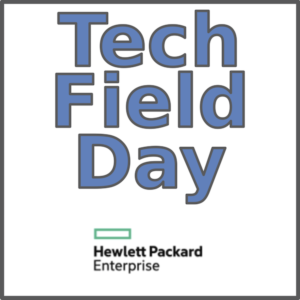 Tech Field Day Exclusive with HPE Storage 2019
October 22-24, 2019
The Tech Field Daycrew will be meeting with HPE Storage & attending the Nth Generation Symposium in Anaheim, CA. Join them for some fascinating presentations and technical deep dive sessions.