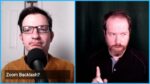 Palo Alto Networks reached an agreement to buy CloudGenix. Tom Hollingsworth and Rich Stroffolino discuss why they made the move and whether SD-WAN is just a SASE feature now. Plus they discuss why the bloom is off Zoom, if COVID-19 revealed a critical flaw in modern startups, and why Microsoft is trying to pitch Teams to consumers.
This week on the Rundown:
---
Microsoft whisperer Mary Jo Foley reports that according to sources, Microsoft plans to move all external events and many internal events to digital through the fist half of 2020. This would effect Ignite 2020, the MVP Summit 2021 and Build 2021, but the company may participate in third party in-person events.
---
If you heard a sad whimper this week, it was Xerox annoucing it was dropping its hostile takeover bid of HP. The company cited uncertainty around the COVID-19 pandemic, and will drop its bid to take over HP's board.
---
After initially publishing a blog post that Azure service usage increased 775% in regions with shelter in place orders, the company clarified that the stat actually referred to a 775% increase in Teams calling and meeting monthly users in a one month period in Italy. It had to correct this, because, you know, it's a publicly traded company and the SEC kind of cares about that kind of stuff.
---
During an analyst call last week, Slack CEO Stewart Butterfield announced the company was working on call integration features with Microsoft Teams. No idea when this integration would roll out, and all a Microsoft spokesperson said is "Our Microsoft 365 application programming interfaces are public and open to customers and all third-party developers."
---
Google announced it would resume updates to Chrome, with plans to release Chrome 81 on April 7th. The new version was scheduled for release on March 17, but Google suspended updates on Chrome browser and ChromeOS to avoid disruptions as people started working from home. An official Chrome 82 release has been cancelled, with features rolled into Chrome 83, expected in mid-May.
---
Palo Alto Networks continued their recent acquisition spree, annoucing Tuesday it plans to acquire the SD-WAN company CloudGenix for $420 million. Palo Alto plans to roll the company into its existing Prisma Access SASE solutions portfolio, providing it as a cloud-managed service.
---
At the start of COVID-19 quarantines, Zoom seemed to be the platform that stepped up to let people work from home a little easier. But this week the bloom seems to be off the rose. First was a report from Vice that Zoom's use of the Login with Facebook SDK on iOS was sending device info to Facebook even if you were not logged in, then problems arose with Zoom's use of grouping email domains to make inter-company communication easier. Now The Intercept reports that despite claiming to use "end-to-end" encrpytion in marketing materials, Zoom actually uses "transport encryption," theoretically meaning Zoom has access to calls. Now security researchers demonstrated a flaw in Zoom's Windows client's group chat feature, that can leak Windows network credentials of anyone who clicks on shared links by a Universal Naming Convention paths injection. And just today, security researcher Patrick Wardle published two zero day exploits for Zoom on macOS.
---
Microsoft announced Teams will launch a consumer version later this year aimed at families and small groups. Sharing grocery lists, organizing family calendars and storing WiFi passwords and other account info shared in a group will all be part of Android and iOS previews "in the coming months." Microsoft says it remains committed to Skype as a standalone product. Corporate VP for Modern Life, Search and Devices Yusuf Mehdi told TechCrunch "Skype today is used by a hundred million people on a monthly basis. The way I think about it is that Skype is a great solution today for personal use. A lot of broadcast companies use it as well." This comes along with a rebrand of Office 365 to Microsoft 365 on the consumer front as well, offering advanced AI capabilities across their productivity suite.
---
The Gestalt IT Rundown is a live weekly look at the IT news of the week. It broadcasts live on YouTube every Wednesday at 12:30pm ET. Be sure to subscribe to Gestalt IT on YouTube for the show each week.