As enterprises continue to scale and grow, private networks offer a way to completely control connectivity. By building a private network, IT organizations can establish their own methods for connecting to internet resources, barring out any access from non-company sources. Without the proper infrastructure, however, private network implementations are easier said than done.
Join Bhupesh Agrawal, Director of Private Networks & Edge Computing at Intel, as he describes how Intel serves as the backbone of today's private network implementations in this Tech Field Day showcase by Gestalt IT.
Presenter
Bhupesh Agrawal, Director of Private Networks and Edge Computing at Intel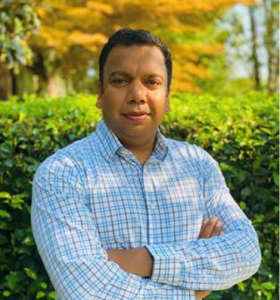 Bhupesh Agrawal is a Director of the Private Networks and Edge Computing in the Network & Edge Computing Group (NEX) of Intel. He is responsible for delivering business growth by driving strategy, ecosystem, and new use cases for private networks. Bhupesh also leads new business model initiatives for NEX.
Bhupesh brings over 20 years of industry experience in networking and cloud computing. Bhupesh joined Intel in 2001 and has held positions in product management, product marketing, and business development, and served as Chief of Staff & TA to the Vice President of Intel's Products Security Group. Bhupesh has published several technical papers on product engineering techniques.
Bhupesh is passionate about STEM education and is an official coach of the First Lego League team. Bhupesh holds an MBA from Arizona State University & BSEE from the University of Delhi, India.
Delegates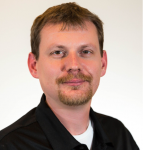 Samuel Clements is CCIE #40629 (Wireless) and CWNE #101. He has spent numerous years working in the wireless industry doing design, implementation, and troubleshooting enterprise Wireless LAN supporting mission critical wireless applications such as Voice and Health Care products. Sam works for a large VAR and is regularly exposed to the latest wireless technologies and contributes to the wireless communities in a variety of fashions, including the Tech Field Day events.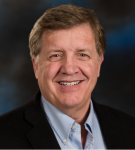 Keith Parsons is Managing Director of the Wireless LAN Professionals, Inc. A gifted presenter, Keith is known for his wit and broad technical experience. He holds 68 technical certifications (9 Wireless) and has earned an MBA from the Marriott School of Management. He is author (or editor) of a 30+ technical publications and has developed seven technical industry and vendor certifications.

Keith has been on the CWNP and CWNE Advisory Boards – and is CWNE #3. He is currently on the Wireless LAN Association Executive Committee. For the past 18 years Mr. Parsons has focused on Wireless LANs, both in providing high-quality customized training as well as WLAN design and consulting services with a variety of global corporations.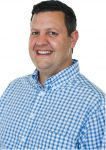 Drew Lentz is a highly experienced wireless network and applications engineer with a background in core network fabric and a focus on wireless strategies. Through a career of over 20 years in the data delivery industry, a decade of which is focused on wireless data deployments, he is able to build unique solutions for clients looking to enhance their existing infrastructure or build out new networks.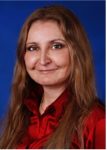 Dr. Avril Salter is an expert in wireless communications. She has held executive and technical positions at small startups and major corporations including IBM, Intel, Microsoft, Motorola, and Sprint. She has worked extensively in Europe, North America, Asia, and the South Pacific.
Today, Dr. Salter provides content development and in-depth lab based technical training on emerging wireless networks. Dr. Salter received her Ph.D. in engineering from the University of Reading, UK. She holds several industry certifications including CCNP-Wireless, CCNA-Security, and CWNE.