For the last few years, the way we protect our environments has changed drastically. With newer threats, ransomware attacks and breaches on the rise, it's no secret that we must be prepared at every corner. And one of the most vital and crucial things we need to protect more than anything!? Our passwords.
No matter which way you look at it, they're the keys to our kingdom and without them our access to systems and much more would be limited. But it is also one of the many issues we've faced in the last few years that is still ongoing.
What's the most effective way to focus on better password management? We've written them in Word documents, Post-it Notes and everywhere else they should not be – which alone is a danger in itself! Let's take a closer look at how we can not only simplify password management at every level, but also a solution that is taking password management to an entirely different level!
Why Is It Always A Requirement!?
Ask yourself this question: if you lost your social security card and someone got that number, would it be ok? What if you accidentally misplaced your credit card and didn't report it lost? You would notice when hundreds of dollars if not more of your money was missing. Passwords are no different and when compromised can have an effect that could cripple not only you and your environment but have a much longer lasting effect than that. Thankfully, we now have a way to combat these issues on a whole new scale! Enter Keeper Security.
Founded in 2011, Keeper joined the password management arena to create a solution that could not only be used by any user at any level but could also stand out above the rest and focus on key areas in the security space such as Zero Trust Security and Zero Trust Knowledge. As we grow more educated and aware on better managing hundreds of passwords, security around it becomes more complicated and more often than not, inconvenient, as users are not always quick to change habits that they've developed for so long. So how can we take those concerns and transform them into more proactive solutions moving forward?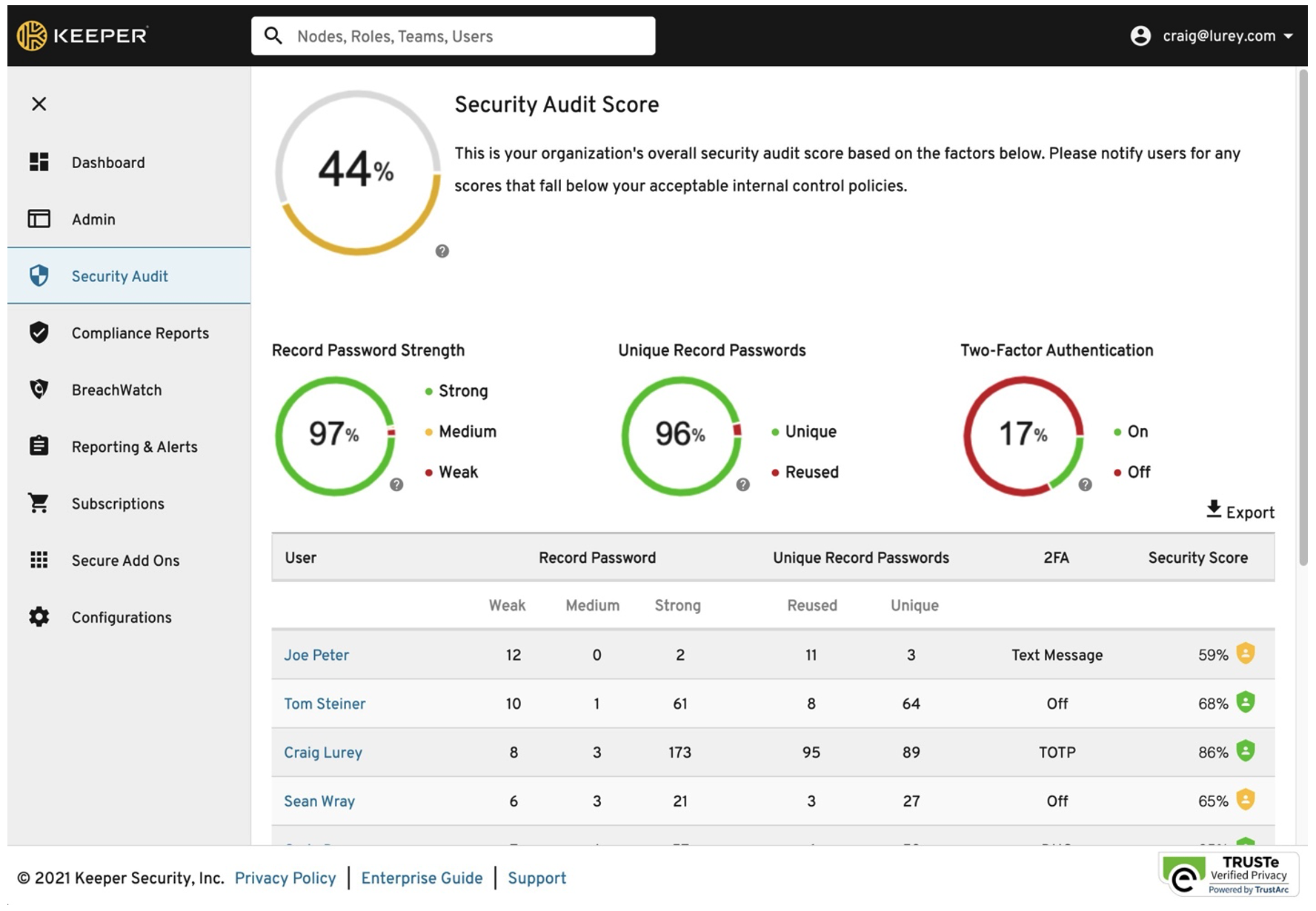 What Does Implementation Mean?
Implementing a new solution is not always easy – especially when change for end users and IT pros is involved. Integrating something new into an existing environment can have its challenges. But when you look at password managers there's so many different companies in the industry today – so which one do you choose? Some focus strictly on the professional services side of things and don't offer any real features end users may need. Others focus on just password management and not on the business's needs. So, what makes Keeper stand out from the rest and provides everything needed in one solution?
Sounds Like A Keeper!
For starters, they have the best security model to date on the market! They're currently the only password management solution to be FedRAMP certified which allows them to be used solely by federal governments providing that they comply with the highest security standards possible. From a cost perspective, you're getting a ton of additional features and benefits ranging from unlimited training and onboarding of the solution to offering the most integrations from an IT perspective, allowing the users complete flexibility and more simplistic deployment options. Key features in Keeper Security's Password Manager and Secrets Manager solutions include SSO, MFA, role-based access, compliance reporting and auditing tools to see in real time just when a file or system was accessed.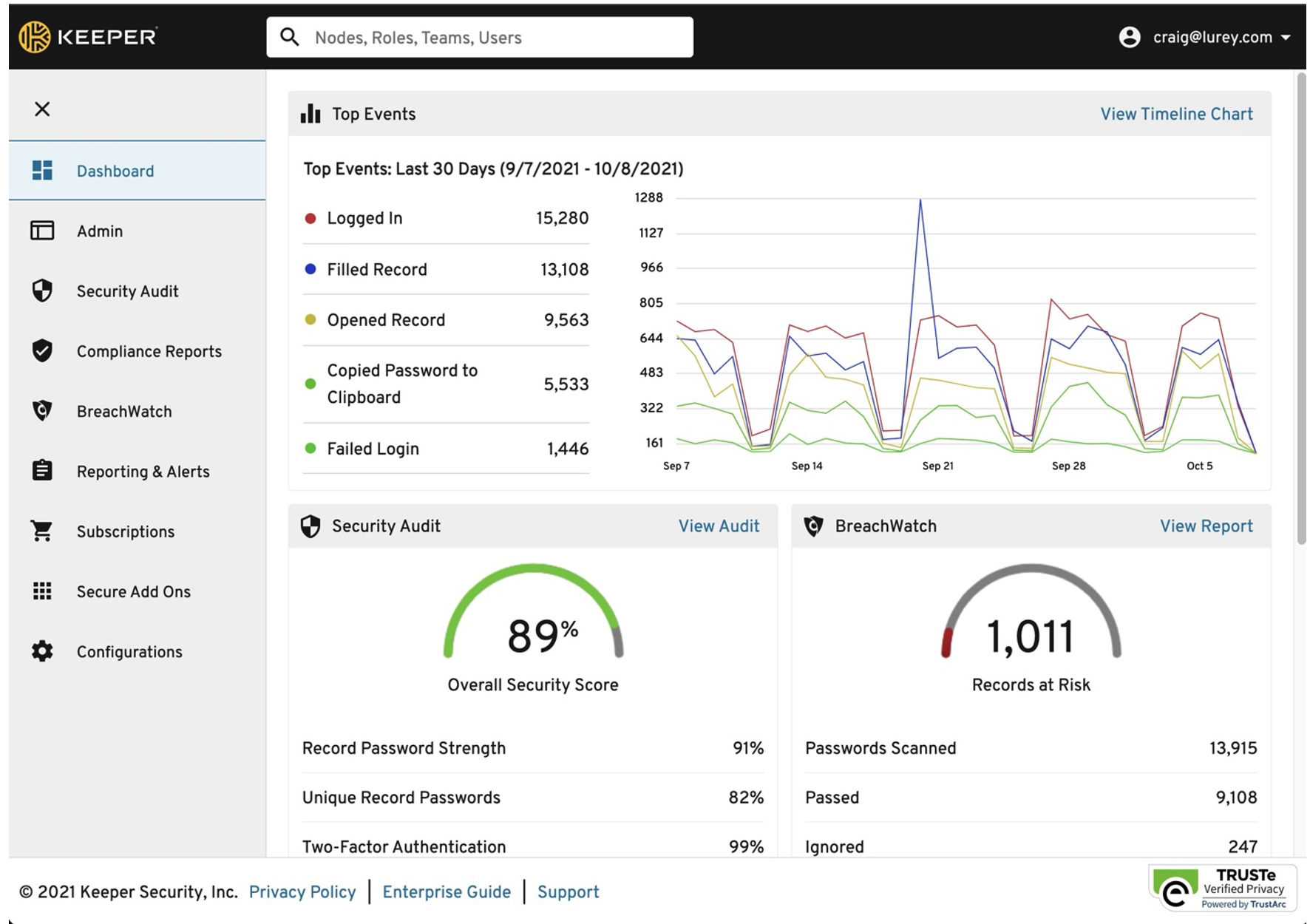 Making Sure Remote Access Is Covered Is Key!
If you were to tell me I could have all the features of an enterprise-level password management vault that could be deployed across the organization in the securest manner possible and still provide secure access to not only share these secrets with IT pros and end users alike, I would have told you you're crazy. But thanks to Keeper's key offerings everything is possible! From an IT standpoint I'm personally excited for their newest offering in Connection Manager, which is an agentless solution that through simply a web browser can provide instant remote access to remote servers using standard protocols including RDP, SSH, K8s, VNC, and even MySQL.
In addition, end users can now also utilize a shared vault to safely provide access to credentials, files or folders and set permissions to assure that only allowed individuals can see that data thus continuing to provide a structured layer of security that's needed in any environment.
Securing Tomorrow
There's so many different approaches to keeping our passwords safe that as we continue to move forward, we must be diligent in safer practices in not only how we save them but also where we are storing them! Keeper is without question the future of password management and taking today by storm. But we also play a vital role in not just how we utilize those tools but how we stay ahead of the changing landscape in securing tomorrow.