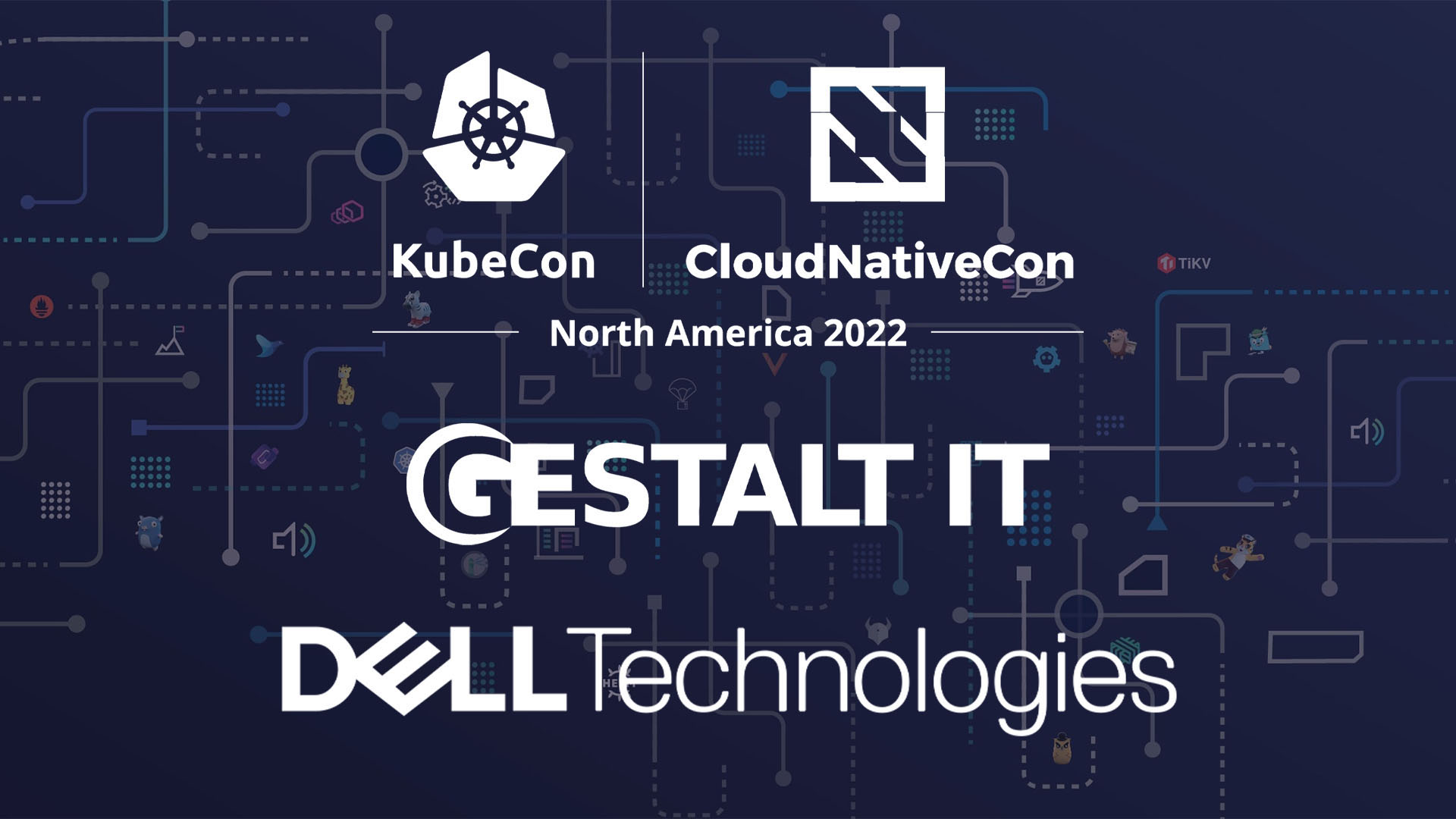 The materialization of multi-cloud has shifted the world of enterprise IT. Among other changes happening, now even the smallest of the organizations are embracing the DevOps style of operation for their day-to-day processes. The model that brings the best of software development and IT operations, has proven to be of great value in shortening protracted development cycles. Its secret formula? Automation.
At the KubeCon 2022 event in Detroit, Gestalt IT's Stephen Foskett met with Brad Maltz, Sr Director of DevOps Portfolio and DevRel at Dell Technologies to talk about Dell's new mission centering this trend.
Setting the Scene
Stephen kicked off the interview with the question that is the big elephant in the room- why is Dell at a Kubernetes Conference? Since decades, Dell has ruled supreme in computers and hardware products – so KubeCon is a rather unlikely place to bump into Dell.
The reason Dell was at KubeCon this year is because it's headed for a direction change. Lately, for organizations that have gravitated towards a multi-cloud computing model, the DevOps operating model has yielded a ton of benefits. Dell – like any company that cares about its customers – is adapting to that change, helping make that transition easier for its customer.
Maltz clarifies, "When you think of Dell, you typically think about server, storage, data protection, hyperconverged and things like that, but the reality is when people are trying to build out a DevOps operating model, they're really having to deal with automation of things, of how Kubernetes and containers actually work on top of our portfolio, as well as in a multi cloud world. So realistically, we're here to help people understand that as they're moving up from an operational model into the DevOps world, and how Dell can help you do that through our integrations and technologies we build."
Demand and Supply
While it's true that we're living in a multi-cloud world, there are still organizations that are building out their own environments, and Dell is not aloof from those businesses. In fact, as Stephen Foskett rightly points out in the interview, Dell's message maybe more than just about having a tunnel vision for public cloud. It is in fact saying that in the age of increased cloud adoption, hardware still matters.
On-prem infrastructures are not going out of style by any chance just because multi-cloud is booming. In fact, what's more important now is to have a hybrid infrastructure and for on-prem datacenters, it is a standard requirement to be able to "handle storage in a standardized way where you have the ability to connect data and storage assets between public cloud and on-prem." A cloud-first stack is the key. According to Maltz, the idea is to be "multi cloud by design" than "multi cloud by default".
Getting It Right
But storage is not easy to get right. The gold-standard integrated storage takes nuanced knowledge, the perfect configuration and the right hardware, but most importantly, one that integrates fully with orchestration platforms like Kubernetes, for example.
Dell makes storage easy. "Our goal with storage is to make storage easier while enabling all the robust enterprise features to be brought up through Kubernetes," says Maltz.
Customers on Kubernetes want a simpler storage, one that is easy to manage, and does not require touching the backend controls but can be natively managed from Kubernetes. Dell made that abstraction happen with Container Storage Modules (CSM). CSM is an open-source suite of modules, drivers and applications that help extract enterprise storage controls on to Kubernetes. With Dell CSM, storage on Kubernetes is simpler sans the usual pain points. CSM automate routine tasks like provisioning, snapshotting, encryption, replication and so much more, thus keeping it short and simple.
Dell's Project Alpine is another one under the Dell banner that can take this initiative a step further by delivering enterprise-class features in a multi-cloud deployment model. With Project Alpine, users can port their software across environments so that no matter where the assets are, the software operate the exact same way on and off-premises.
Dell has a sprawling Developer Relations (DevRel) team in-house that hauls data back from the community to use in development and enhancement of their products, making sure that the emerging and evolving customer needs are met.
A New Direction
Circling back to the topic at hand, how do customers with a Dell stack transition to DevOps and how can Dell help with that? There are two parts to that. As the market is driving towards the DevOps model, automation comes into focus. Dell is making its products more consumable in the IaC (Infrastructure-as-Code)space so that it's easier for companies to adopt the model. Second part of it is its making Kubernetes more consumable by bringing with things like CSM.
Underneath the turmoil of buzzwords like cloud-native, cloud-intelligent and such things, the meaning of each of these terms are unique to each customer. Maltz adds, "What's happening right now is the divide in the customer base. Customers are starting to figure out how to come together and Dell plays an extremely important role in that coming together of the market."
Watch the complete video interview above. Check out more such interesting interviews from KubeCon 2022 on Gestalt IT.
Guest
Brad Maltz, Sr Director of DevOps Portfolio and DevRel, Dell Technologies
Moderator
Stephen Foskett
LinkedIn
To learn more about Dell Technologies, Connect with Brad Maltz over on his LinkedIn Page.
Twitter