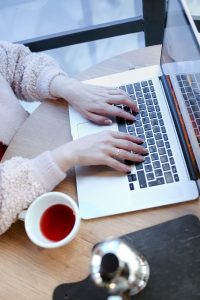 Over the years, enterprises around the country have invested heavily in their local, wide area, and wireless networks so that end-users' applications would run at peak performance. We would configure Quality of Service and Class of Service, install packet shapers, and throw bandwidth at problem areas all over the network. It often worked well for the customer base but could be expensive.
That was then; this is now. 2020 has become the brave new world of work from anywhere and remote access for most traditional in-office staff. Travel to customer locations and flying for on-site work is seemingly a thing of the past. The need for great performing applications is still a requirement.
Your corporate IT staff doesn't control how the internet classifies data, and in fact, the carrier doesn't care how time-sensitive your packet flows are. Everything is 'best effort' as you cross the vast expanse of the internet.
There is a way to tackle the application performance issues your growing remote user base is experiencing. The Riverbed Client Accelerator is an application installed on the end-user device (current support for Windows 7 and higher, and MacOS 10.11, 10.12, and 10.13). Client Accelerator works with on-premises and cloud implementations of SteelHead providing you options to optimize remote network access.
Are you running SaaS Accelerator? Have a SteelHead CX or VX in your datacenter or even Cloud Accelerator in the public cloud (AWS, Azure)? Client Accelerator interacts with those devices making it a way to optimize your data out to the host. The architecture needed to improve your application performance is very straight forward and a testament to Riverbed's ability to make the complexity under the hood easy to manage.
What Does This Look Like?
There are a handful of Riverbed products you'll need in your production environment prior to using Client Accelerator. The SteelHead product-line may be a virtual instance in the cloud or an appliance in your datacenter. It can now also be SaaS, managed by Riverbed. Let's talk about improving your Office365 deployment as an example. Subscribe to the SaaS Accelerator service and install the Client Accelerator Controller, also known as the SteelHead Mobile Controller, into your Azure environment. Be sure to check the Riverbed documentation; there is an excellent online checklist describing the set-up and configuration process.
The next step is to install Client Accelerator onto your Windows and Mac workstations. Client Accelerator can be pushed out to a mass user-base or installed one at a time; the choice is yours (Microsoft EndPoint Manager). Once the application is installed on the device and the application optimization policy is pushed from the Client Accelerator Controller, client application performance becomes noticeably different.
What should you expect after enabling this system? According to some of my tests, I saw significant improvement during large file downloads. For example, downloading a 1GB file over a 30Mbps circuit took 4 minutes 55 seconds. After enabling Client Accelerator, downloading the same file shaved nearly 30 seconds off the previous time. Thirty seconds is an impressive amount of time, and when spread over the entirety of your organization, the number becomes very significant.
Reducing your users' idle time has some far-reaching benefits for corporate productivity, rather than waiting for their cloud-stored document to download, users opening the document, and working on their project. Rather than having the furrowed brow of scorn as they see the download dialogue box telling them they have 10 minutes to wait for their file, now they're receiving it in seven minutes. Most users will notice the benefit even though they may not be able to tell you why it's happening.
That's enough to make your customers, and the IT crowd, smile.