If a user working from home complains of slow apps or a laggy Zoom conference, we all know that the network will get the blame.
The problem is, which network?
Is it a wireless signal that barely stretches from a basement router to that spare bedroom in the attic being re-purposed as an office? Is it the local ISP? Is it a VPN tunnel that's adding hops by hairpinning the connection into a corporate office and then back out as a UCaaS service?
Maybe the Wi-Fi, WAN, and VPN are all adequate, and the real problem is latency being introduced by a switch that the UCaSS provider owns.
This is the challenge that network and IT pros face as they try to support end-users scattered across corporate offices, branch locations, and home offices.
This challenge is exacerbated because network and IT teams don't own much of the infrastructure that their business relies on, including home routers, broadband internet connections, and a swathe of SaaS and cloud-based apps that are essentially black boxes: packets go in, and packets come out, but who knows what happens in between?
Tech blogger, Drew Conry-Murray, is joined by Riverbed's Gwen Blum and Phil Gervasi as they give an overview of what you can expect at Riverbed's Global User Conference on November 17th. The theme of this year's conference is "Maximize Performance and Visibility Any User, Network, App. Anywhere" and will feature 30+ customer and technical sessions covering use cases, demos, best practices, and roadmaps. Connect with technology professionals and explore the latest innovations in cloud and SaaS app performance, remote workforce productivity, and NPM. For more information or to register today, please visit https://www.riverbed.com/dm/events/global-user-conference-2020.html 
Three Visibility Domains
Typical instrumentation such as SNMP, device logs, and flow records provide a lot of value, but it presumes you have access to the systems and networks generating traps, logs, and flows. Such instrumentation makes sense for a campus network or a branch office, but maybe not for a highly distributed workforce.
Today, network engineers and IT pros have to get visibility into three critical domains if they want to support end-users properly:
The WAN

The local user environment

The SaaS/Cloud boundary
Of the three, the WAN is most familiar. Network engineers and administrators have been working with MPLS circuits for decades. They are well understood.
As more enterprises abandon MPLS for DIA and broadband Internet connections, engineers have less control over and visibility into the WAN than they did in the past. That's why you need hardware or software you can deploy at branch locations to enable capabilities such as WAN optimization and SD-WAN. This allows engineers to monitor network and application performance and ensure that business-critical applications get priority.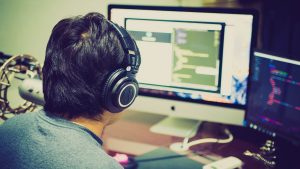 But what about users who aren't in a branch location? That's where visibility into the local user environment becomes critical. Lots of users are working from home. Those users are probably sharing connectivity with spouses, children, and other family members who are also working and learning online.
A local client can provide critical insights into performance. Depending on the client, you might be able to measure conditions such as wireless signal strength, running processes, application response times, and other metrics that can help IT diagnose problems and support users.
Some clients also offer additional features, including application acceleration, remote access for troubleshooting, or the ability to launch synthetic transactions or capture packets for more advanced analysis.
Last but not least is the SaaS/cloud boundary. With more applications being delivered from the cloud, IT and network teams need to understand what's happening at the cloud edge.
If you are building and running applications in the public cloud, IT and network teams have many options for spinning up virtual and cloud instances of monitoring, SD-WAN, and analysis products.
For SaaS apps, where IT has less access to a service's infrastructure, you can still capture availability and response times or get more in-depth insights through the use of synthetic transactions.
Visibility Adds Value Beyond Troubleshooting
Visibility into network and application performance isn't just useful for troubleshooting or for the fabled MTTI (Mean Time To Innocence). It can also provide insights to help network and IT teams improve business outcomes.
That includes being able to hold providers to account regarding SLAs. It also means having data and metrics to share with executives and business leaders to show how performance could improve. This improvement could be by adding capacity, switching providers, or working with counterparts on the development side of the house to improve application performance.
Understanding Your Options
Suppose you're looking for ways to stitch together a comprehensive set of visibility and performance capabilities. In that case, you may want to spend some time at Riverbed's upcoming Global User Conference on November 17th.
The conference includes more than 35 technical presentations and demonstrations on visibility and performance, plus keynotes with Riverbed executives and special guests.
Riverbed has a broad portfolio of hardware and software for network performance monitoring, WAN acceleration, SD-WAN, as well as cloud and SaaS acceleration. Not to mention, Riverbed is a major funder and sponsor of Wireshark, the popular open-source packet analyzer.
If you're looking to instrument branch-to-corporate networks, Riverbed has you covered. If you need visibility on branch-to-cloud, Riverbed has solutions. And in this work-from-anywhere environment, Riverbed has client software that can run directly on user devices to ensure visibility and performance regardless of an employee's physical location.
The sessions will be available on-demand through December 30th, so you can mark the sessions that will be most valuable to you and then watch them at your convenience. You can see the full agenda and register to attend here.