Digital revolutions have an invisible impact on the technology we use. The tech we use for work and life today is very different from what we used some years back, or that we will some years from now. Sometimes, this begs a change of attitude, or a new approach to doing things.
To help contextualize this, think of datacenters. Datacenters used to be the hub where all the action happened. Digital transformation changed that forever. As applications and infrastructures left datacenters to became ubiquitous, it changed our relationship to technology.
"Our offices are now really our homes – this whole hybrid working has been well embraced – and most importantly, the network is now really the backbone of the Internet. It is now our new network," said Alex Cruz Farmer, Leader of Product Management at ThousandEyes, a brand of Cisco, at the recent Tech Field Day Extra at Cisco Live US 2023.
An Unwelcome Effect
At the backend, the distribution and rapid population of tech have made the network the foggiest place of all. Visibility and control have slipped away progressively, leaving operators struggling to manage an IT environment that is painfully complex. And just like that, what is hailed as the engine of innovation, becomes a stumbling block in the way of keeping things together.
For those that are not particularly hands-on with the poor observability situation in IT, it feels a lot like driving in pouring rain with no wipers. Low visibility can not only hurt customer experience, but can also retrograde digital transformation, undoing years of work.
To reap the broad payoffs of digital transformation, everything must be flawlessly coordinated and orchestrated. One of the preconditions for that is clear end-to-end visibility. Without it, it's a journey full of doom and gloom.
Clear visibility is also integral to the maintenance and upkeep of the network and applications. It is what allows operators to anticipate potential problems, guard against capacity shortages, prepare for seasonal traffic upticks, and remediate problems swiftly.
But the reality is, the new way of working has shrunken visibility, and in its place, gaping blind spots have opened up, causing massive erosion of operators' ability to manage and understand the health and state of applications. Without a clear view of everything, it's a juggling act to manage customer expectations, maintain complex applications and mitigate issues as they pop up.
In this new reality, old tools have fallen out of favor. A crop of observability solutions that can provide companies the X-ray vision required for dynamic environments is in demand.
Eyes Everywhere
ThousandEyes prioritizes crystal clear end-to-end visibility over everything because it is what leads to establishing an accurate baseline, the starting point of identifying and investigating anomalies and deviations.
But measuring visibility is tricky. So, ThousandEyes relies on three key parameters which go on become the integral pieces of the platform – visibility, intelligence and workflows.
The secret to attaining total visibility is to look for information in the right places. Devices and solutions deployed in disparate environments often come loaded with wealth of vital information that can fuel companies' efforts of achieving observability.
ThousandEyes has a powerful advantage in this. Cisco has countless vantage points spread across continents that give it the ability to gather data from around the world. These include cloud agents distributed across over 200 locations worldwide, enterprise agents deployed via Cisco equipment, and endpoint agents deployed in user devices.
ThousandEyes taps into these vantage points at its disposal, and performing a variety of tests, gains extensive visibility into everything happening in Layer 2 through Layer 7, observing changes and discovering unknowns.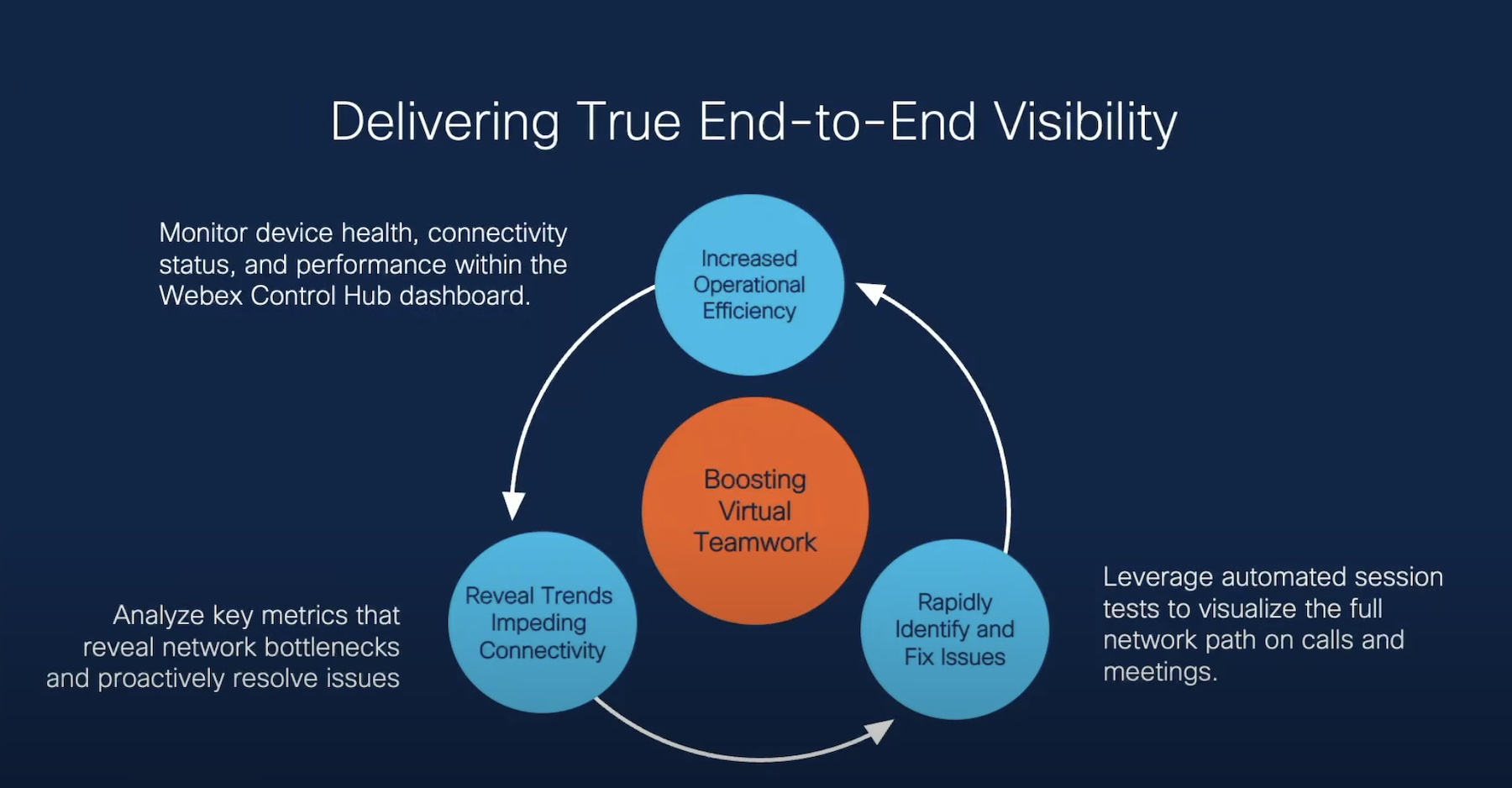 This data accumulated methodically from the world over makes the raw material for ThousandEyes' intelligence and insights. The platform threshes the data to produce actionable intelligence that provides deep and direct analytics. Correlating data against parameters is a big part of that exercise. It is how ThousandEyes contextualizes data, delivering end-to-end visibility across the entire digital value chain.
Thousandeyes.com/outages provides a live outage map, showing Internet and app outages across the globe in real time. This deep and wide visibility into the Internet and studying real-world SaaS application outages help operators drill down into the quality of experience of the users and workforce, and evaluate it in context. But more importantly, it gives them the means to do reconnaissance of the digital estate, scan through all corners and hidden spots, and see anywhere that the eye can see.
A key goal of ThousandEyes is to churn out insights from the data as fast as possible so that the mean time to identification and innocence is brief, and time-pressed operators can sidestep lengthy war room discussions and get to work resolving the issues with the intelligence provided by ThousandEyes.
Farmer highlighted that the biggest benefit of this is that it allows the IT helpdesks to navigate through escalations, prioritize tickets and fast-track troubleshooting.
"When there is a problem, we want the helpdesks to know what's going on so that they can solve tickets fast. Because we can help an application team to get visibility into the application, but if we can also help the helpdesks, we can ultimately lower the number of tickets that you're receiving as an escalation receiving team," said Farmer.
New Enhancements
At Cisco Live US 2023, Cisco made several announcements adding new features to the key capabilities of ThousandEyes that take the product to the next level.
Further widening its scope of visibility, ThousandEyes added Meraki MX to the list of integrations that formerly featured the Catalyst and Nexus Series only. Commonly deployed in branch offices, the Meraki MX is an excellent source of data from small sites.
Cisco also announced the addition of Webex room OS integration offering deep and real-time insights into the quality of Webex connection.
Other new enhancements include auto-detection of events, AWS path enrichment and a Cisco Secure Client Module for easier deployment of the ThousandEyes endpoint agent.
For more, be sure to check out Cisco's presentation of ThousandEyes at the Tech Field Day Extra at Cisco Live US 2023.